WASHINGTON — As the two parties battle for control of Congress in this year's midterm elections, it follows that most of the political world would pay little attention to the election in New York's 25th District.
That's because the Rochester-based seat left open by Rep. Louise Slaughter's death earlier this month is a virtual lock to elect a Democrat.
Slaughter won there 16 times, Hillary Clinton won it by more than 15 percentage points in 2016 and Democrats have a ready-made candidate in state Assembly Majority Leader Joe Morelle, who wasted little time in rounding up local Democratic officials and Slaughter family members to coalesce behind his bid.
But EMILY's List wants the party to hit the pause button on Morelle, who is 61.
Top officials at the Washington-based political network that recruits, trains and funds abortion-rights-backing Democratic women candidates see a chance to elect a younger woman to a seat that could be in the party's hands for decades to come.
Across the country, EMILY's List is backing more than 40 women House candidates, including many in the high-profile swing districts that will determine which party controls the House in the next Congress.
But in an important way, the safe House seats have more long-term value for a group trying to empower women in Congress. The more they can help women get elected to safe House seats, the more likely it is that future leaders in the House will be women.
For lawmakers to win chairmanships in the seniority-based committee system, they have to get re-elected repeatedly. That's easier in politically safe districts. So is advancing in party leadership, which requires modern House members to take highly partisan stands and spend much of their time outside their districts raising money for colleagues.
The formula's "not a huge mystery," said Danielle Thomsen, an assistant professor of political science at Syracuse University who hasstudied candidates and polarization in Congress.
Top officials at EMILY's List see Sarah Clark, the 44-year-old deputy state director for Sen. Kirsten Gillibrand, and an alumna of then-Sen. Hillary Clinton's office, as the kind of candidate who could someday become a force in the House, like Slaughter, who rose to become the top Democrat on the powerful House Rules Committee.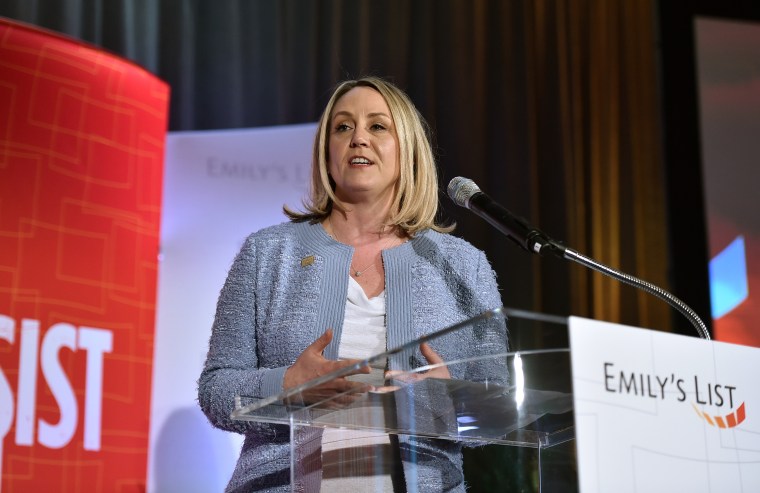 They dispatched veteran political operative Angela Kouters to Rochester to try to convince Clark to jump in the race before Morelle can lock up all the support he needs.
"We're in the process of really taking a look at this with her," EMILY's List President Stephanie Schriock told NBC News.
Clark, who did not return calls from NBC News, has agreed to collect the signatures she'd need to get on the ballot while she weighs whether to jump in, according to a person familiar with her plans.
Schriock wants Democrats to wait a beat before deciding Morelle is the best person to take Slaughter's seat because she thinks men — particularly white men — are sometimes quicker out of the gate to announce their candidacies.
"Women potential candidates often take a little more time to decide," she said. "If we don't pause, we don't get women in the mix and we don't get people of color in the mix."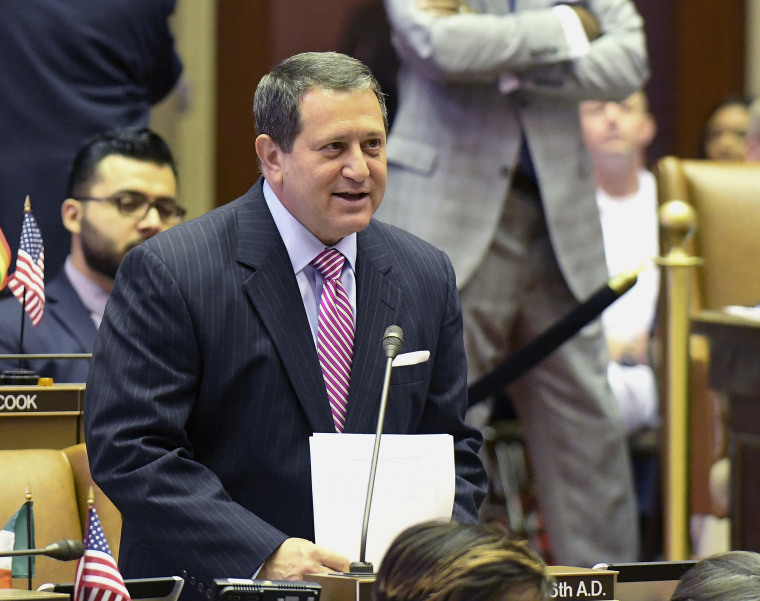 Sometimes, there's a tension between EMILY's List's two main missions: electing Democratic women who support abortion rights and helping Democrats take control of the House. That is, sometimes party leaders don't think the EMILY's List candidate is the best one to win in a particular swing district.
This year, the group has found itself at odds with the Democratic Congressional Campaign Committee in a handful of competitive primaries. That's caused consternation within Democratic ranks when it's happened in swing districts, where party officials are most concerned about ensuring victory in November.
But the open seat in Rochester represents a more traditional battleground for EMILY's List— a place where there's little chance that nominating a particular candidate will cost Democrats a seat in the House. And if they can stock the benches of the House chamber with women, the next leaders of the party are more likely to come from those ranks.
"You better believe this is a piece of the puzzle for us," Schriock said.
CORRECTION (March 31, 2018, 9:28 a.m. ET): A previous version of this article misspelled the last name of a Syracuse University assistant professor of political science. She is Danielle Thomsen, not Thomson.