Civil rights attorney Colin Allred left his job at the Department of Housing and Urban Development in January 2017 deeply concerned about the incoming Trump administration.
Back home in the Dallas-area district where he grew up, he decided to heed the words of the president he had served: If you're unhappy with your elected officials, run for office yourself.
Allred, who launched his bid to challenge Republican Rep. Pete Sessions in April 2017, is one of at least 64 of President Barack Obama's former staffers running for federal, state, or local elective office this year, according to the Obama Alumni Association, a group run by former members of his two administrations.
More could announce bids in the coming weeks as filing deadlines for candidates near in states that have yet to hold their primaries. The group also expects the tally to grow as more Obama-affiliated candidates get in touch to add their name to the list.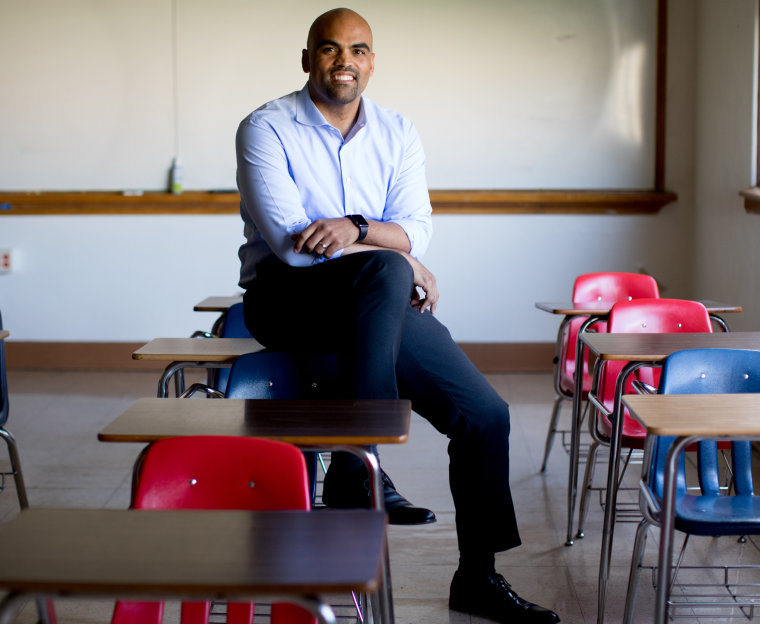 Some are running for city council, others for governor. At least 28 are running for the House of Representatives, including Allred in Texas' 32nd Congressional District. He won a primary run-off last week, defeating another Obama alum, Lillian Salerno. (Four other alums have won their House primaries so far, while one other has lost.)
The groundswell of Democratic candidates with ties to the former president — channeling their former boss's demeanor and politics, tapping into an extensive alumni network for fundraising and volunteers, and levying significant political muscle ahead of the 2018 midterm elections — could fill state and federal legislatures with likeminded allies, many of whom are young or diverse or both.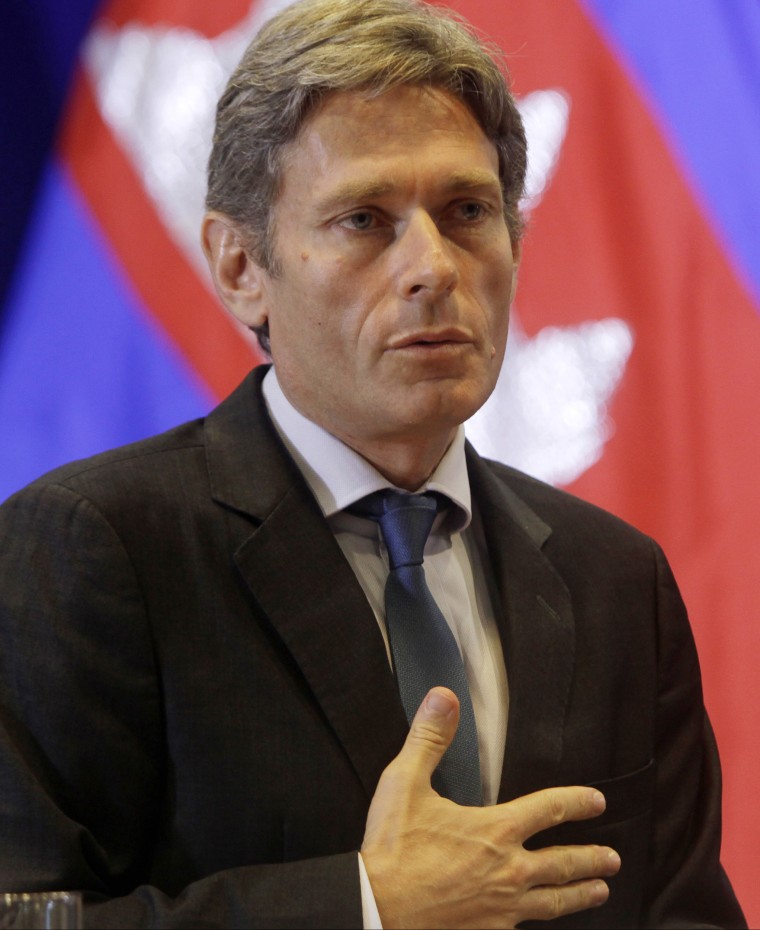 Many Obama alums are fired up to push back against President Donald Trump, a figure who rose to political prominence with racially charged accusations about Obama's citizenship.
"Looking back on last year, it was the effort to take down the Affordable Care Act with no viable replacement. It was the Muslim ban, and attacks on immigrants, it was the tearing up of alliances and commitments internationally. It was the taking down of environmental protections, it was refusing to invest in infrastructure as Trump had promised," said Tom Malinowski, 52, the former assistant secretary of state for democracy, human rights and labor now running for Congress in New Jersey's 7th Congressional District.
"And the silence and active complicity of Republicans, particularly in the House of Republicans," he added.
Malinowski decided that flipping control of the House of Representatives would help right the course of the nation. If he wins the Democratic primary on June 5, he'll attempt to unseat Republican Rep. Leonard Lance.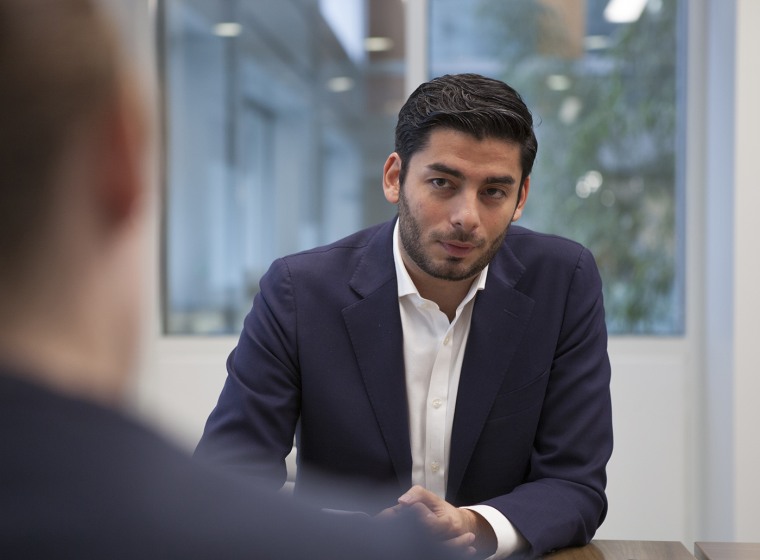 Other alums felt as Allred did — personally inspired by Obama's farewell.
"A lot of us Obama babies were inspired by the president's call to action when he retired," Ammar Campa-Najjar said.
Campa-Najjar, 29, was a deputy regional field director for Southern California on Obama's 2012 campaign before moving to Washington for stints at the White House and Department of Labor.
He's now a candidate in California's 50th Congressional District, which will have its primary on June 5, as well. Many of his volunteers previously volunteered for Obama, and he met his now-field director when she was an intern on Obama's re-election campaign.
"I kind of inherited the enthusiasm that Obama created in my area in 2012 and 2008," he told NBC News.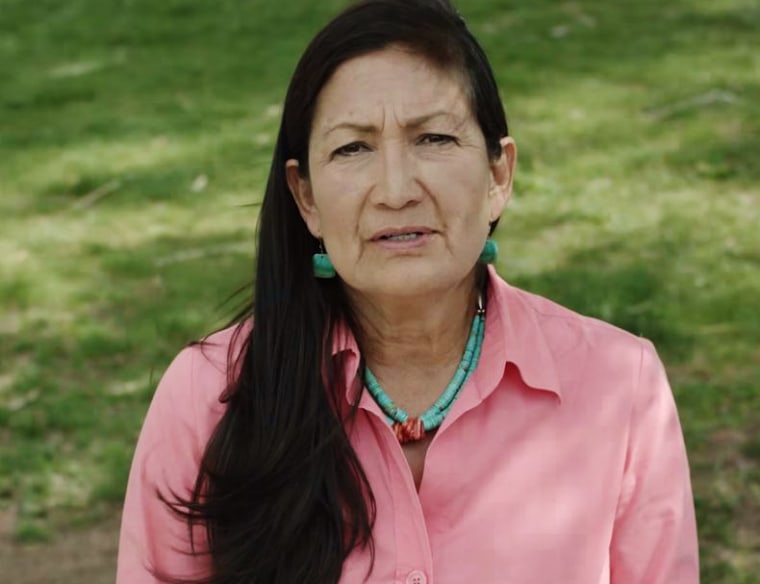 Deb Haaland, a Democrat running to represent New Mexico's 1st Congressional District, credits Obama with helping her find the courage to run. She was his New Mexico Native American vote director in 2012 and a full-time volunteer in 2008. Many of her volunteers date back to those campaigns, and her office is still decorated with old Obama signs, she said.
"I feel like if I hadn't worked for the president, I would never have had the courage or the wherewithal to run," she said, recounting an unsuccessful 2014 bid for lieutenant governor before she successfully ran for state party chair. "I think about him every single day."
If she wins her June 5 primary and is elected in November, Haaland, 57, would be the country's first Native American congresswoman.
Ties to Obama's network come with political perks, as well. Haaland was endorsed by top Obama adviser Valerie Jarrett, and Allred was endorsed by his former boss at the Department of Housing and Urban Development, Julián Castro. Former Vice President Joe Biden endorsed Elissa Slotkin, an Obama alum now running to represent Michigan's 8th Congressional District.
The Obama Alumni Association offers resources to members looking to run, helping candidates tap a network of more than 15,000 alums from the former president's administration and Senate and White House campaigns for fundraising and volunteers.
While the candidates interviewed by NBC News expressed differences from Obama, all said they were guided by the former president's values or political style.
"I've tried to approach my campaign with the same even-keeled demeanor," Allred said. "Especially in the era of soap opera politics in which every day is a roller coaster that we're being lead down by this president, that approach is even more compelling."