WASHINGTON — A Democratic congresswoman is facing threats after she criticized President Donald Trump over his remarks to the widow of a soldier killed in Niger, her office said Thursday.
Four-term Rep. Frederica Wilson has remained in Florida this past week and missed several House votes, including Thursday's close budget vote.
"She chose to stay home for safety reasons. We have received a lot of threats. She will be returning next week," said Joyce Jones, a spokeswoman for Wilson.
Jones declined to discuss the specifics of the threats, except that they were mostly made over the telephone. Jones said a security detail is with the congresswoman while U.S. Capitol Police is checking in on staff.
Related: Soldier's Widow Says Trump Call Made Her 'Cry Even More'
"This is a serious matter and that is the only reason she would ever miss votes," Jones said.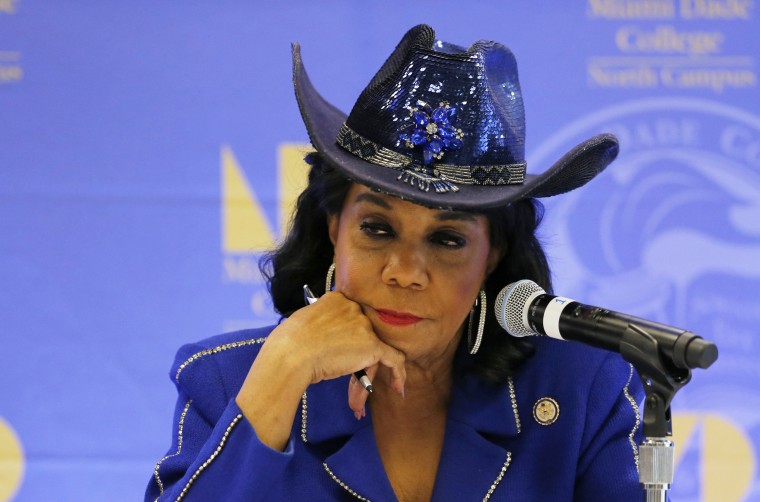 Wilson was in the car with Myeshia Johnson on the way to Miami International Airport to meet the body of Johnson's husband, Sgt. La David Johnson, when Trump called. Wilson says the president's remarks were insensitive. She said the president told the widow that Johnson "knew what he signed up for."
Related: Funeral Held for Sgt. La David Johnson, Soldier Killed in Niger
Trump responded with insulting tweets, calling Wilson "wacky" and accusing her of secretly listening. White House Chief of Staff John Kelly called her an "empty barrel" and mischaracterized her comments years earlier at a FBI building dedication.
Myeshia Johnson said Wilson was practically a member of their family and was among a group of people listening to Trump's call on a speaker phone as they drove to receive her husband's body. She also said the congresswoman's recollection of the call was "100 percent correct."