Florida's Republican-controlled Legislature passed a bill Thursday to allow people to carry concealed loaded weapons anywhere without permits.
The bill now goes to Republican Gov. Ron DeSantis, who has repeatedly indicated he will sign it.
The measure would scrap existing requirements for concealed weapons permits, including an extra layer of background checks, licensing and firearms training.
Under current Florida law, people who seek to carry concealed guns in public are required to get licenses from the state and must complete such requirements to obtain them. People who are barred from buying or carrying guns under other Florida laws would still not be able to under the new law.
The state Senate passed the bill Thursday afternoon. The House passed its corresponding bill last week. Republican legislators enjoy a supermajority in both chambers.
Under the bill — dubbed "constitutional carry" by conservatives and gun rights activists and "permitless carry" by gun safety activists, supporters of gun restrictions and neutral groups — people would need to have only valid IDs on them while carrying concealed weapons. Failure to do so would carry a $25 fine.
Senate passage comes just three days after a shooter opened fire inside a Nashville, Tennessee, school, killing six people — including three 9-year-old children — an attack DeSantis has not yet spoken about publicly. He is scheduled to visit an Atlanta-area gun store Thursday — a visit Democrats in Georgia have implored him to reschedule.
Democrats hit Republicans for passing the bill within moments of its passage, singling out DeSantis for criticism.
"Florida Republicans have delivered exactly what Ron DeSantis asked for in his shameless effort to boost his national profile and win over the MAGA base," state Democratic Party Chair Nikki Fried said in a statement.
DeSantis, a likely 2024 presidential candidate, has repeatedly suggested he'll sign the measure, saying in recent months that it "was something that I've always supported" and "will be done" in the legislative session. He has also promised to deliver such a bill before he leaves office.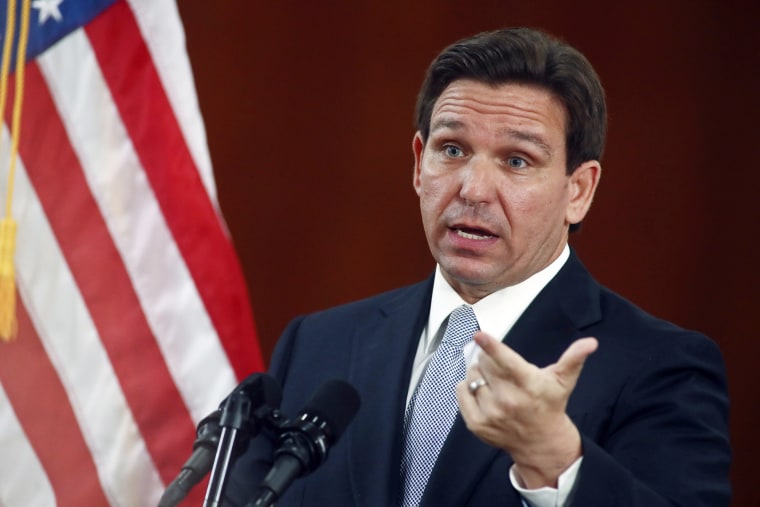 "A constitutional right should not require a permission slip from the government. It is time we joined 25 other states to enact constitutional carry in the state of Florida," he said in his State of the State address to the Legislature this month. 
A spokesperson did not respond to questions about whether and when DeSantis will sign the measure.
If the bill does become law, Florida — the site of the 2016 mass shooting at the Pulse nightclub in Orlando and the 2018 mass shooting at the Marjory Stoneman Douglas High School in Parkland — will become the 26th state to allow people to carry concealed loaded guns anywhere without permits, a growing trend that has alarmed gun safety groups.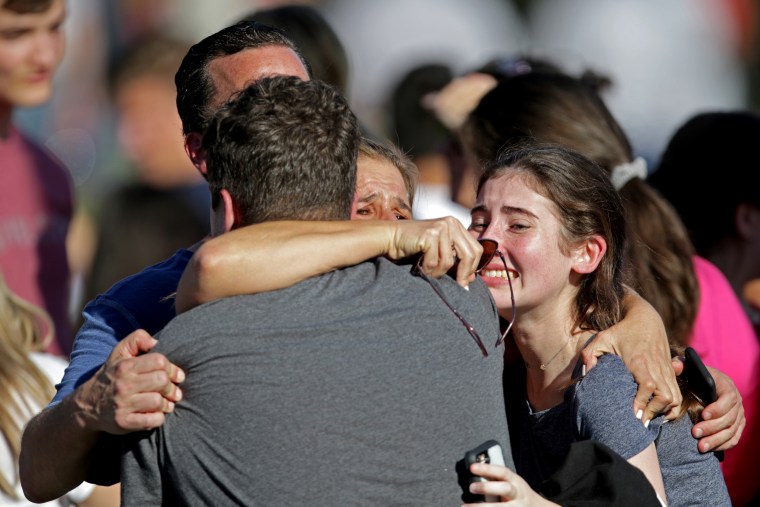 Such groups spent heavily on advertisements to drum up opposition to the bill, but given the GOP supermajority in the Legislature, it always faced an easy path to passage.
The bill wrapped in measures Republican legislators said would increase school safety, such as creating a standardized school threat assessment process and expanding a program that allows school district employees to carry guns at schools. Democrats have blasted the combination as a political ploy to make the permitless carry proposal more palatable to voters.
The permitless carry bill was one of several priorities DeSantis had set for the current legislative session as he builds out a policy position road map ahead of his likely 2024 bid.
The Legislature will also consider bills in the current session to further restrict diversity efforts at public universities and expand the ability to sue media outlets for defamation — all measures that shed light on the direction of a prospective DeSantis presidential campaign.
In addition, the Senate will vote Thursday on a ban on abortions after six weeks of pregnancy. The measure faces one last committee vote in the House this week before it gets a full chamber vote.