Months after President Donald Trump withdrew the U.S. from the Paris climate accord, states and cities are offering their own forecast for reducing global warming: We got this.
While leaders outside Washington have been implementing measures for decades when it comes to combating carbon emissions and promoting green energy, the Trump administration's rolling back of federal environmental protections has spurred localities around the country to step up in what experts say is an unprecedented effort.
Since Trump took office, there's been a downpour of legislation, amendments and resolutions aimed at curbing carbon emissions that are in line with key tenets of the Paris climate pact, the landmark global coalition meant to curb emissions that cause climate change.
"We're really seeing a groundswell of activity," Sierra Club Executive Director Michael Brune told NBC News.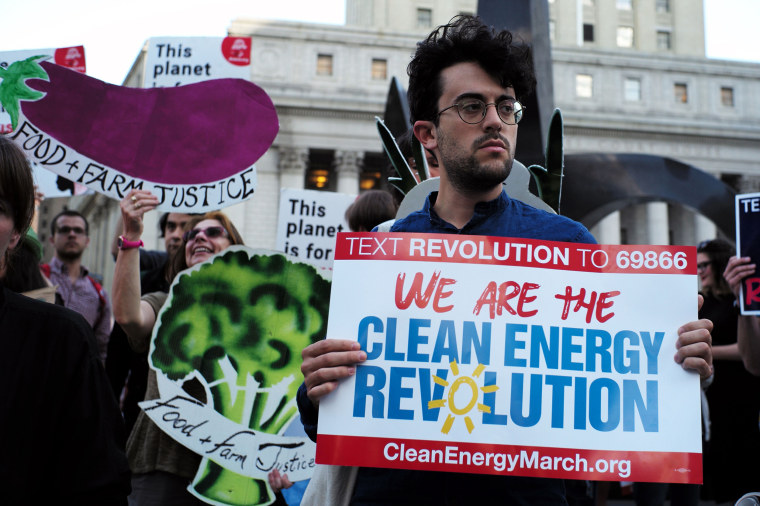 "The U.S. is moving strongly and irreversibly forward to transition to clean energy and to take on the climate crisis seriously, even if there is an absence of leadership coming from the White House," Brune added. "Because of the president's and Congress' intransigence when it comes to climate change, local governments are looking to do more."
To date, 377 mayors have joined together in a group called Climate Mayors, pledging to honor carbon emissions goals set by the Paris deal in their own cities. Under Paris, the U.S. had committed to cutting greenhouse gas emissions by 26 percent to 28 percent from 2005 levels by 2025.
Another group, America's Pledge, was created in July by California Gov. Jerry Brown and former New York City Mayor Michael Bloomberg to help organize states, cities and businesses in their efforts to bring down greenhouse gas emissions. Their group now includes officials from 200 cities and counties and nine states.
Actions supporting those goals have emanated from state capitals and city halls with rocket speed.
More than 370 bills of varying scope — all related to climate change, emissions reductions, carbon capture and green jobs — have sprung up in 41 states and Puerto Rico, proposed by Democrats and Republicans alike.
At least 50 of the measures have been enacted, according to the National Conference of State Legislatures, and 200 are still pending.
Some states have tackled the issue comprehensively.
In Hawaii, for example, the state's Democratic-controlled legislature adopted or passed a series of measures, including making chunks of the Paris pact state law, allocating millions of dollars for emission reductions programs, and taking a step toward mandating climate change education in the state's public schools.
In California, Brown extended in July his state's cap-and-trade program, which makes businesses in the Golden State pay for their carbon dioxide emissions to 2030. It had been due to expire in 2020.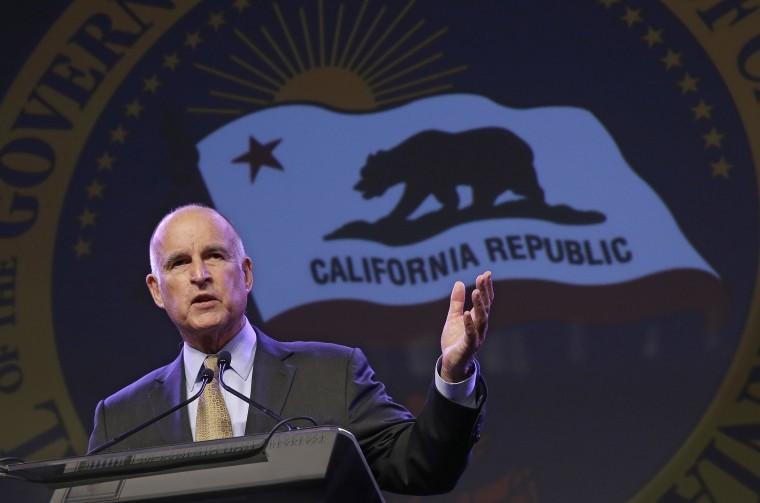 Under the program, limits are set on the amount of carbon dioxide a company is allowed to emit and auctions are held in which companies bid against each other for permits that allow a specific amount of emission. The cash from the auctions goes to a state greenhouse gas reduction fund.
Other states have taken a narrower approach.
In Maine, for example, the politically divided Legislature worked across party lines to issue $5 million in bonds to pay for prediction models for the state's coastal zones that will help monitor "sea level changes in order to mitigate the impact of help prepare for rising sea levels" caused by climate change.
Maryland's Democratic-controlled state Legislature passed a bill to incentivize farming practices that reduce runoff and emissions.
Even more action is taking place at the city level.
"There's literally nothing more important than saving the planet, and now it's cities leading the effort," Long Beach, Calif., Mayor Robert Garcia told NBC News. "That's the world we live in with Trump having withdrawn from Paris."
A new survey of more than 100 American cities with at least 30,000 people, released exclusively Sunday to NBC News by the U.S. Conference of Mayors and the Center for Climate and Energy Solutions, found that nearly two-thirds of the cities are procuring green-fleet vehicles for city use and public transportation.
About two-thirds of the cities have also made commitments to require energy efficiency in all government buildings, and 63 percent have installed public charging stations for electric vehicles. Another 23 percent said they're considering programs that would result in the installation.
The survey's results "indicate the desire of cities of all sizes to do more to meet the challenges of clean energy and sustainable development," Santa Fe Mayor Javier Gonzales and Salt Lake City Mayor Jackie Biskupski said in a joint statement.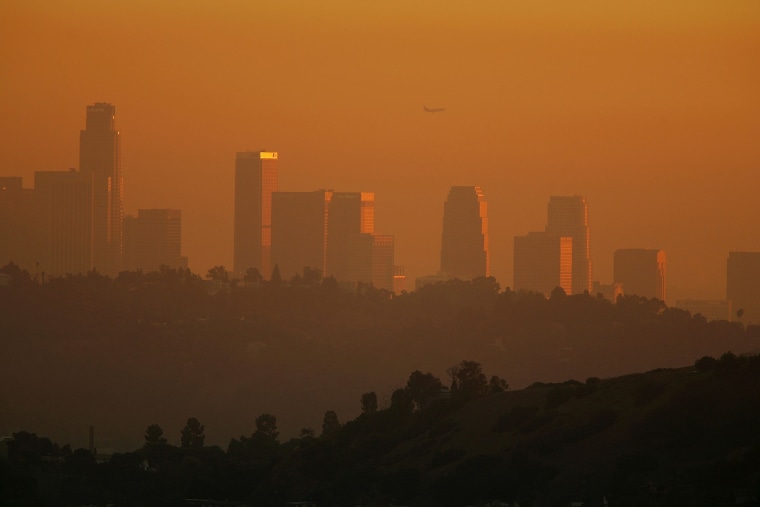 And innovation keeps coming.
Last week, New York City Mayor Bill de Blasio, who'd committed in 2014 to cutting the city's emissions by 80 percent by 2050, announced a first-of-its-kind proposal that would require owners of all aging buildings over 25,000 square feet, including apartments, to meet new greenhouse gas emission standards.
While climate experts have celebrated the progress, they've also been quick to point out that states and cities had been active on the issue long before Trump took office.
"They weren't just sitting on their hands," said Jackson Morris, who manages on climate-mitigation policies for the eastern U.S. for the National Resources Defense Council. "(Trump) lit a fire under them, it added another layer of urgency."