President Trump's lawyer Rudy Giuliani indicated in a report from the New York Times on Friday that special counsel Robert Muller may need to meet certain conditions before the president would agree to an interview relating to the Russia investigation. Giuliani suggested that Muller would have to demonstrate both that Trump committed a crime, and that his testimony is essential to the investigation.
Ordinarily, a defense attorney's decision whether or not to allow the client to sit down for an interview with the FBI and federal prosecutors is an agonizing one. The default, safe option is to decline to produce the client. It's just too risky. Depending on the unique facts of the case, though, there are situations in which sitting down for an interview could benefit the client.
For example, if the client is a "target" of the investigation and the evidence of his criminality is overwhelming, then an informal interview might be used for negotiating either a plea agreement or a cooperation agreement. If the client is a "target," that means the prosecutor has substantial evidence linking him or her to the commission of a crime, and the client is a likely future defendant.
Another example is at the opposite end of the culpability spectrum: It's probably safe if the government assures you that the client is a mere "witness." This means the government insists the client has no potential criminal exposure, but he possesses relevant information.
"Witness" status is not as safe as it sounds — a client's surprise answer during an interview can quickly catapult him from "witness" to "target" status. In addition, a witness with no criminal exposure still commits an independent crime if he lies during to investigators during an interview.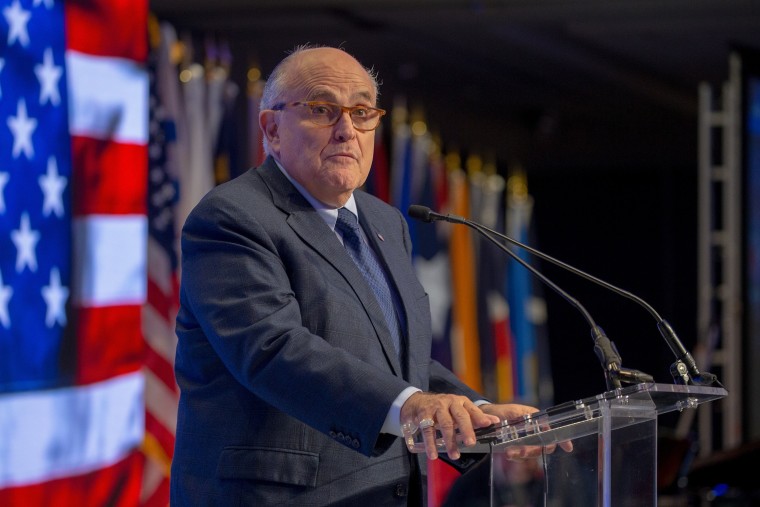 There are situations where it is just too risky to allow the client to submit to an interview. If prosecutors tell the defense attorney his client is a "target," and the client insists he is completely innocent, an interview is a recipe for a disaster. It means that investigators won't believe his answers to questions, which makes those answers criminal false statements.
Another risky scenario is where the government is investigating in a specific area, but the defense attorney knows there is a Pandora's Box of liability in some other unrelated area, presently unknown to the government. The investigators could, by asking broad questions, stumble into a new realm of liability for the client.
For this reason, Giuliani's latest demands of the Mueller team do not follow the ordinary rules of criminal defense. Of course, this is no ordinary case.
Giuliani arguably has one arrow in his quiver that is normally unavailable to every other person under investigation: He represents the president. That means that he could attempt to resist a Mueller subpoena based upon the president's yet-untested immunity. This alone could be a bargaining chip to induce the investigators to give Giuliani the information he wants.
Make no mistake, however: U.S. Attorneys are tight-fisted when it comes to revealing what they have, and are not likely to freely hand over information before an indictment.
Danny Cevallos is an MSNBC legal analyst. Follow @CevallosLaw on Twitter.