A Republican congressman pushed a false conspiracy theory about Democratic megadonor George Soros during an interview Thursday on the Fox Business Network, prompting a host to rebuke the congressman over the comments.
Rep. Louie Gohmert of Texas — who has long burnished a reputation as one of the most conservative members of Congress — brought up Soros during a discussion on "Varney & Co" with host Stuart Varney on how Google is supposedly working toward the development of a censored version of its product to be made available in China.
Gohmert agreed with Varney that the effort was "Orwellian" — a reference to author George Orwell — before adding that it "reminds me of another George, George Soros."
"Because Google is born in a free country, and then they go over and oppress others, help oppress another country," Gohmert said. "Uh, George Soros is supposed to be Jewish, but you wouldn't know it from the damage he's inflicted on Israel, and the fact that he turned on fellow Jews and helped take the property that they owned. This same kind of thing — Google coming from a free country and helping oppress."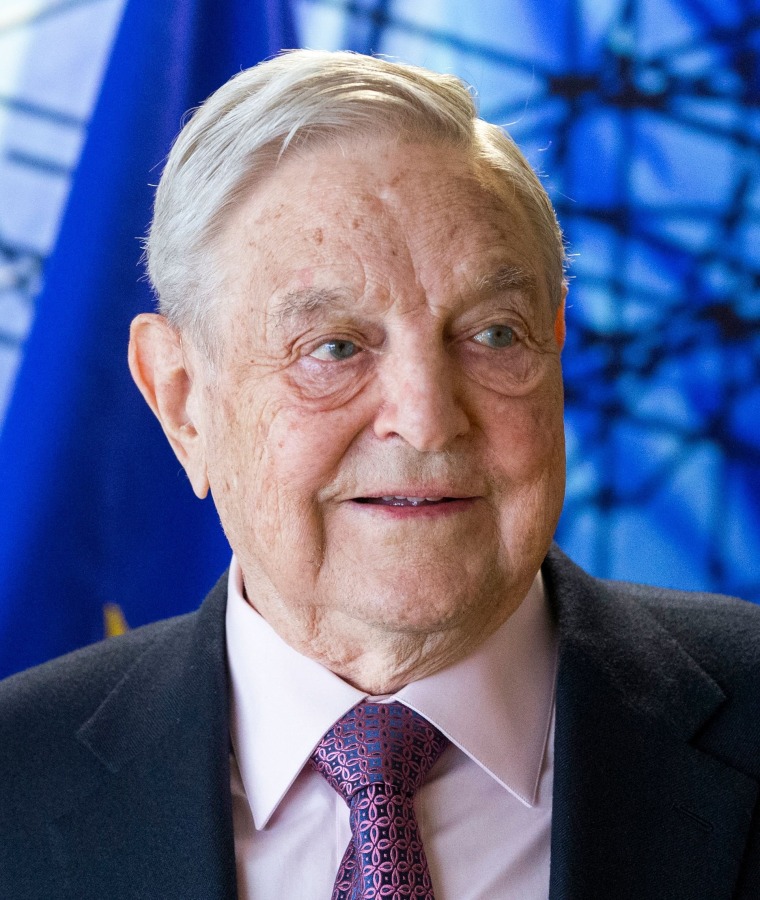 Soros has often been attacked by extreme right and neo-Nazi groups. Recently, they have claimed without evidence that he has been funding caravans of migrants in Mexico trying to enter the U.S. In October, a pipe bomb was also delivered to Soros' suburban home in New York.
And the Hungarian-born Soros, as one of the wealthiest and most prominent backers of left-wing causes, has for years been dogged by the false smear that he was a Nazi collaborator during World War II and worked against fellow Jews. Soros was a child when the war broke out and just nearly 14 when Germany surrendered in May 1945.
Within an hour of Gohmert's comments, Varney condemned them on air, saying that those views are not shared by "anyone" at his network.
"In the last hour, one of our guests, Congressman Louie Gohmert, for some reason went out of his way to bring up George Soros, and made unsubstantiated and false allegations against him," Varney said. "I want to make clear those views are not shared by me, this program or anyone at Fox Business."
In a statement issued later Thursday, Gohmert stood behind his remarks and denied they were anti-Semitic. He said his comments about Soros were a "pro-Jewish statement on my part."