Rep. Tim Murphy, the Pennsylvania Republican at the center of a lurid sex scandal, announced Wednesday that he plans to retire at the end of his term.
Murphy, who is in his eighth term, said in a statement that he will "take personal time to seek help as my family and I continue to work through our personal difficulties."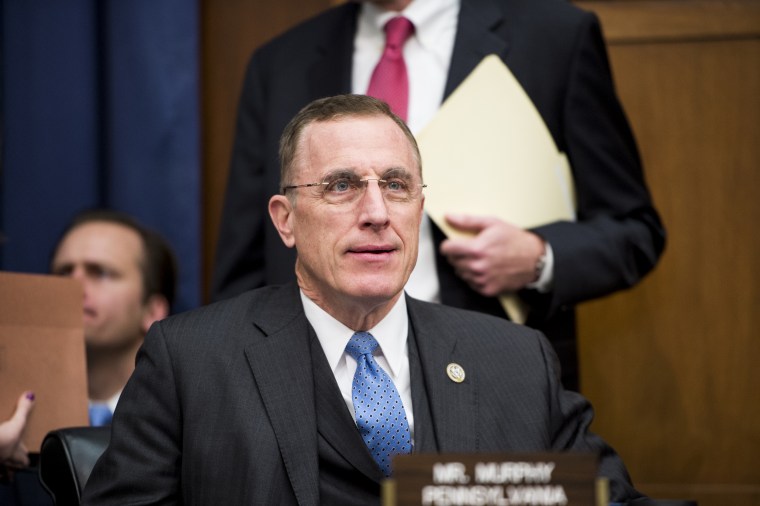 The announcement comes just a day after the Pittsburgh Post-Gazette published text messages showing that the congressman, an outspoken opponent of abortion, asked his mistress to terminate a pregnancy.
Murphy, 65, had recently acknowledged his affair with Shannon Edwards, a forensic psychologist. Their relationship came to light as a result of her divorce proceedings.
Steve Stivers, the chairman of the National Republican Congressional Committee, said Wednesday he was "extremely disappointed in the circumstances surrounding Congressman Murphy's retirement," adding that he was confident Murphy's district "will remain under Republican control next year."
"I look forward to working with the eventual Republican nominee to ensure the district's conservative values are represented in Congress," Stivers said in a statement.