The wife of indicted Rep. Duncan Hunter, R-Calif., has pleaded guilty to conspiracy to misuse campaign funds, including for an Italy trip that cost more than $10,000.
Margaret Hunter, who worked as her husband's campaign manager, had previously pleaded not guilty to corruption charges alleging the couple used more than $250,000 in campaign funds to pay for personal trips, hotel rooms and shopping sprees.
On Thursday, she withdrew that plea in U.S. court in San Diego and pleaded guilty to a single count carrying a sentence of up to five years in prison. The move suggests she is cooperating with the prosecution and might even testify against her husband, whose trial is scheduled for September.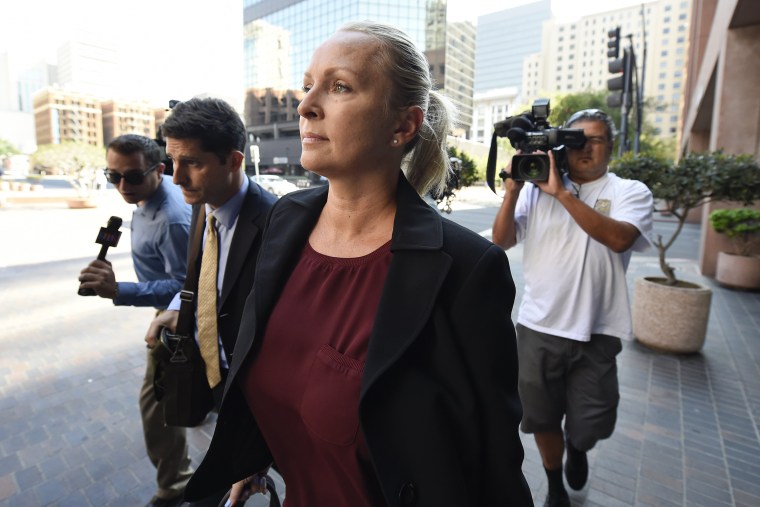 Responding to questions about his wife's guilty plea, the lawmaker told reporters, "it's sad that they were able to bludgeon her into submission. We've got some Hillary lawyers there in San Diego. I look forward to going to trial."
In a statement released by his spokesman, Hunter alleged that the prosecution was politically motivated, adding that attention to the case should be directed to him and not his wife.
"The fact remains that this entire matter should have been handled by the Federal Elections Commission," Hunter said. "The DOJ purposely choosing to involve itself in the area where the FEC has primary jurisdiction reveals that their primary agenda was to inflict as much political damage as possible in hopes of picking up a congressional seat. It was politically motivated at the beginning, it remains politically motivated now."
His attorney, Gregory Vega, told the San Diego Union-Tribune that Margaret Hunter's guilt should have no impact on his client's case.
Her plea comes nearly a year after her husband suggested she was to blame for their alleged misuse of campaign funds.
The misuse of campaign funds spanned from 2010 to the end of 2016.
The indictment by a federal grand jury last year accused the San Diego County couple of using the cash to take trips to Italy, Hawaii, London and elsewhere, as well as cover school tuition, dental work, theater tickets, restaurants, alcohol and groceries. Those who benefitted from the spending included children, relatives, friends and even the family pet, the grand jury said.