As Green Party presidential candidate and physician Jill Stein rallied outside the Democratic National Convention last week to win over "Bernie or Bust" supporters, she revealed to the Washington Post that she understands why voters distrust vaccines due to government oversight.
Questions about Stein's vaccine skepticism followed after she initially criticized the mandatory vaccine policy in a Reddit AMA in May. Stein told the Post in an interview published Friday that she isn't sure if all "real questions" among physicians about health concerns with vaccines have been addressed.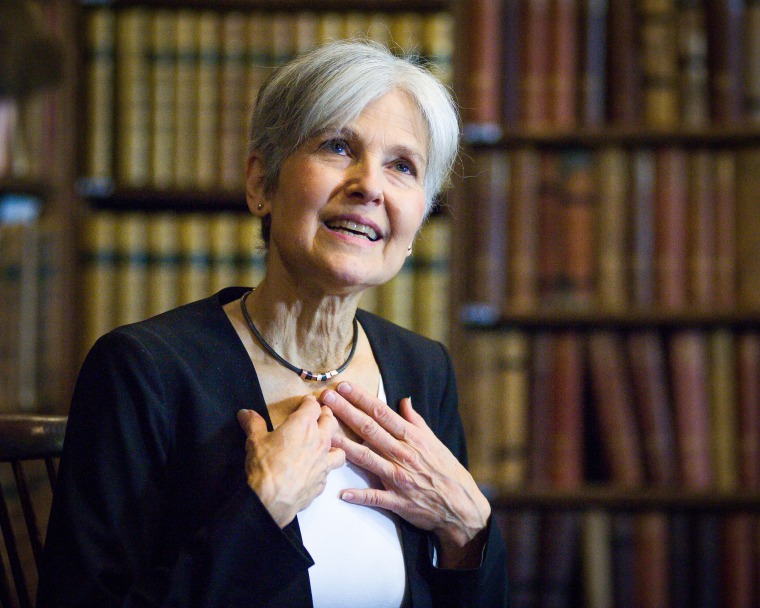 "I think there's no question that vaccines have been absolutely critical in ridding us of the scourge of many diseases — smallpox, polio, etc. So vaccines are an invaluable medication," Stein said. "Like any medication, they also should be — what shall we say — approved by a regulatory board that people can trust. And I think right now, that is the problem. That people do not trust a Food and Drug Administration, or even the CDC for that matter, where corporate influence and the pharmaceutical industry has a lot of influence."
Related: Green Party's Stein Woos Disaffected Sanders Voters
While Democrats rallied for unity among supporters of Bernie Sanders and Hillary Clinton at their convention in Philadelphia last week, Stein stood by "Bernie or Bust" protesters outside. Stein has polled at 5 percent among Clinton, Republican nominee Donald Trump and Libertarian Gary Johnson, according to the latest NBC News|SurveyMonkey Weekly Election Tracking Poll.
Johnson, another independent candidate, polled at 10 percent, doubling Stein's support. However, neither of the independent candidates can join the debate stage unless they poll with at least 15 percent of support.
Despite Stein's and some "anti-vaxxer" worries about lobbyist influence on vaccine oversight, a majority of those on the Vaccines and Related Biological Products Advisory Committee are not tied to corporations or lobbyists, the Post reported.
Related: Meet Jill Stein, the Green Party Candidate for President
Either way, Stein said the lack of confidence in regulatory boards makes sense.
"We have a real compelling need for vaccinations," Stein told the Post. "It requires an agency that we can trust to sort through all of those concerns. To assure the American public, whether it's vaccinations, whether it's administering estrogen to, you know, treat symptoms of menopause, or at one point it was the solution to prevent Alzheimer's and then it was discovered — oh, my goodness — it may actually contribute to Alzheimer's — it's really important that the American public have confidence in our regulatory boards so that all of our medical treatments and medications actually are approved by people who do not have a vested interest in their promotion. In my experience, this is not a radical idea. This is basic common sense."