The title and cover of Hillary Clinton's highly-anticipated memoir about the 2016 presidential election was revealed Thursday — and the former secretary of state says she'll be "letting my guard down" in the book.
In "What Happened," the former senator, first lady and secretary of state dives into mistakes she made along the campaign trail and the "devastating" and unexpected loss to President Donald Trump, according to a press release.
"In the past, for reasons I try to explain, I've often felt I had to be careful in public, like I was up on a wire without a net," Clinton writes in the books opening, "Now I'm letting my guard down."
According to a press release from her publisher, Simon & Schuster, "she speaks about the challenges of being a strong woman in the public eye, the criticism over her voice, age, and appearance, and the double standard confronting women in politics."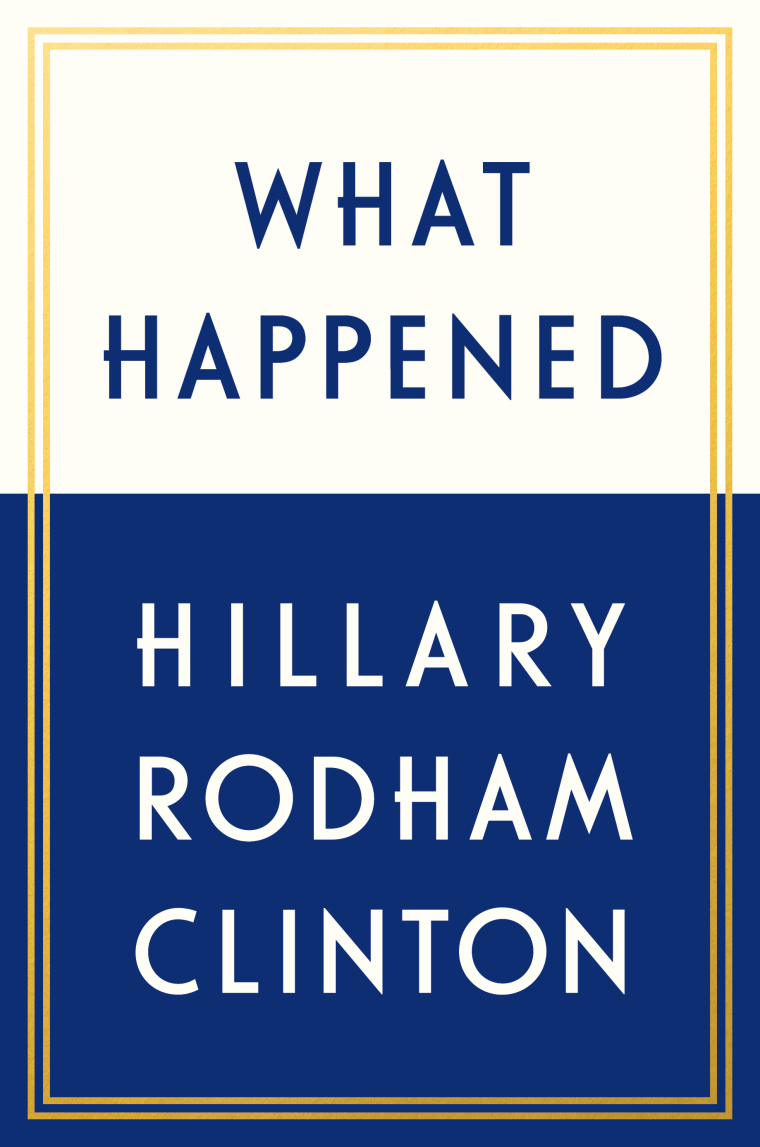 Clinton also touches on what she was thinking and feeling as she became the first female presidential nominee of a major U.S. political party, the release said.
The memoir is also billed as a "cautionary tale," about the adversarial forces that might have had a hand in the "stranger-than-fiction" election.
Clinton has previously cited Russian meddling as a reason for her defeat in the 2016 election. Clinton has backed an independent, bipartisan investigation into the Kremlin's involvement and an examination into whether there was collusion with the Trump campaign.
Related: Hillary Clinton Explains Why She Really Lost to Trump
The first book of Clinton's career, "It Takes a Village," was released in 1995 when she was first lady.
Since then, Clinton has published "Dear Socks, Dear Buddy," in 1998, sharing letters from children to the first family's pets, the best-selling memoirs "Living History," and "Hard Choices," about her years as secretary of state during President Barack Obama's first term.
In February, Clinton said she was working with Marla Frazee, a two-time Caldecott finalist for the year's outstanding picture book, to re-release "It Takes a Village" as an illustrated book.
"What Happened," is being published by Simon & Schuster. It will be released on Sept. 12, the Associated Press said.