WASHINGTON — President Donald Trump's longtime aide Hope Hicks will be named interim White House communications director, the administration announced Wednesday.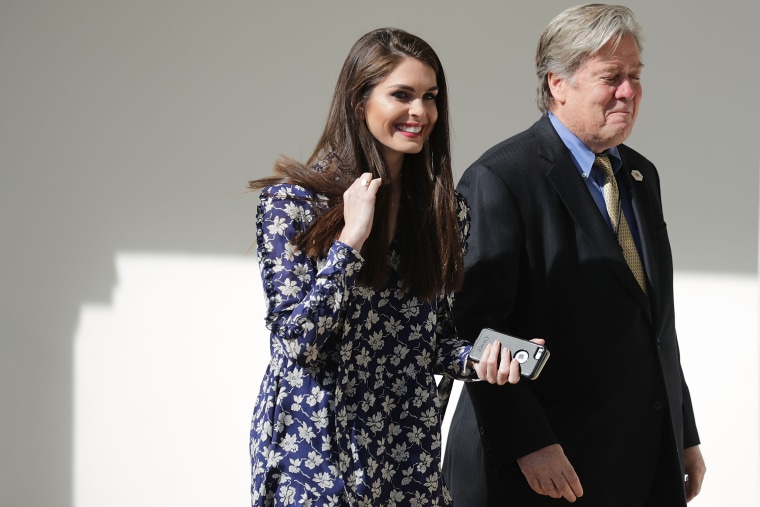 Hicks will fill the vacancy created after Anthony Scaramucci was fired just 10 days into the job. She has been with Trump since the former real estate mogul launched his presidential campaign in June of 2015 and possesses one of the president's most sought after qualities: loyalty.
Hicks currently serves as Trump's director of strategic communications. She will work with White House press secretary Sarah Huckabee Sanders until a permanent communications director is named. A White House official would say only that the selection will come "at the appropriate time."
Just over six months into his presidency, Trump has already had a number of high-profile staff shakeups. White House chief of staff Reince Priebus was pushed out at the end of July, the same month press secretary Sean Spicer left after Scaramucci's appointment. Trump's first communications director, Mike Dubke, announced his resignation in May.