The debt ceiling bill House Republicans passed Wednesday includes tighter work requirements on food stamp recipients. While the Biden administration and Senate Democrats have vowed to block the measure, policies narrowing access to nutrition assistance are advancing in a handful of GOP-led states.
Kansas lawmakers voted Thursday, largely along party lines, to override Democratic Gov. Laura Kelly's veto of a bill that puts new limits on state residents enrolled in the federal Supplemental Nutrition Assistance Program, commonly known as SNAP and the successor to the Food Stamp Program.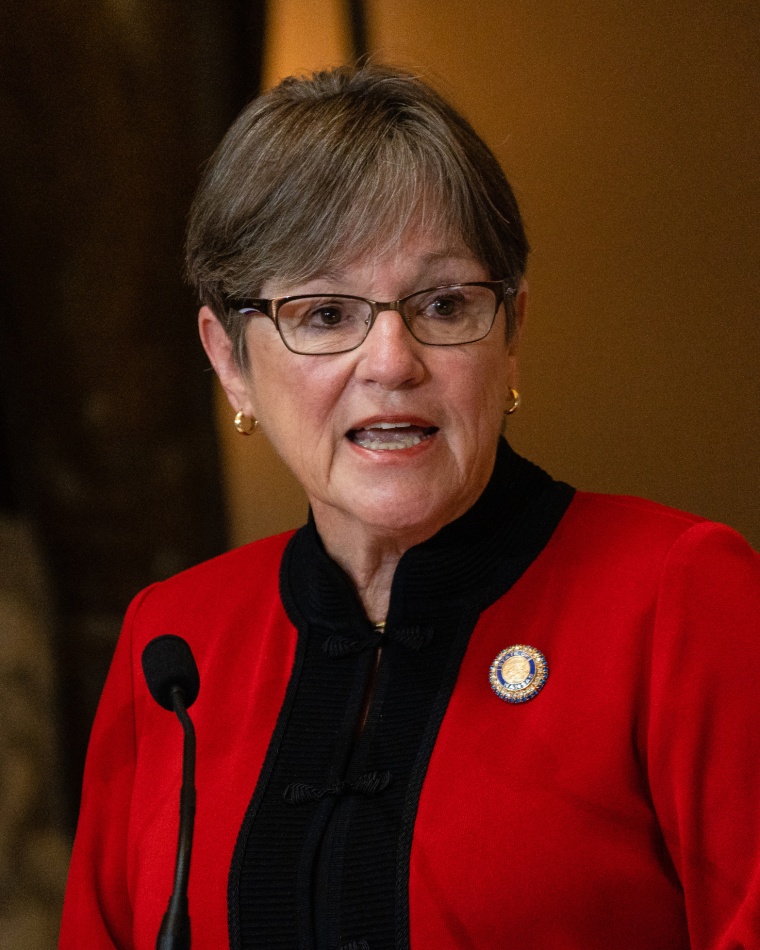 The new law, set to take effect in July, tightens work requirements for older Kansans to keep or qualify for SNAP benefits. It extends the age limit of those legally considered to be able-bodied adults without dependents from 18-49 to 18-59. That means most food assistance recipients ages 50-59 will soon need to work at least 30 hours per week or attend mandatory job training to qualify.
The 30-hour work requirement itself is fairly new. The Republican supermajority in the Kansas Statehouse enacted that rule last year, also overriding a veto by Kelly. Since the measure took effect last summer, more than 1,400 able-bodied adults without dependents have stopped receiving food assistance, the Kansas Department for Children and Families estimated last month.
"We want to help people to be able to get a job, to get the employment, the training they need to not only get a job but a get a better job," state Sen. Beverly Gossage, a Republican who voted in favor of the bill, told The Kansas City Star as lawmakers debated the measure this week.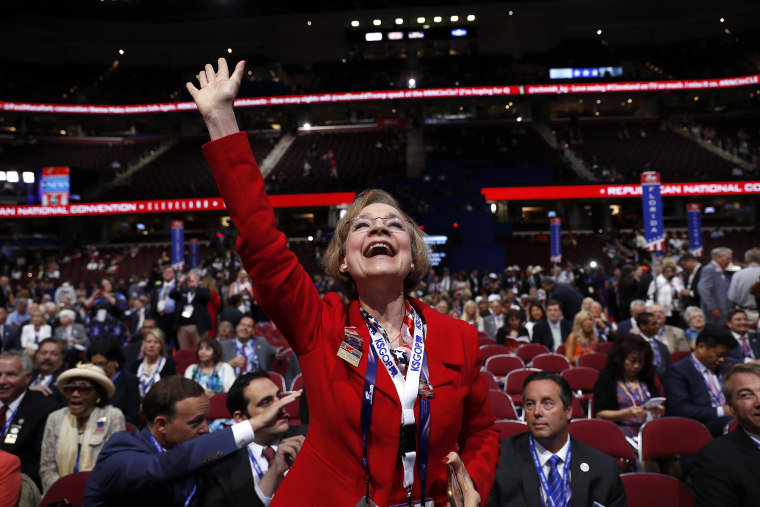 Democrats characterized the legislation — which passed amid a flurry of other bills enacted by overriding the governor's vetoes, including a sweeping anti-transgender bathroom law — as out of touch and an effort to boot Kansans from SNAP rolls. 
"This one is really horrendous, because we are taking food out of the mouths of vulnerable Kansans," said state Sen. Dinah Sykes, who was elected House minority leader in 2020, after switching her party affiliation from Republican to Democratic the year before. Sykes said her party estimated that the new law would affect some 7,600 food assistance recipients in Kansas.
"They have this image of people who are sitting around on their couch or something and not wanting to work. No one can survive [solely] off of that benefit," said Karen Siebert, advocacy and public policy adviser for the Kansas City-based Harvesters food assistance network. "They also have housing costs. They have utility costs."
The new law reflects a growing nationwide push to curtail safety net programs. Millions of low-income Americans lost pandemic-era enhancements to SNAP payments on March 1, when authorization for the extra support expired. But some conservative lawmakers and policy groups have argued that further limits are needed, saying the current levels of food aid, among other forms of public assistance, have contributed to labor shortages.
A Florida-based organization called Opportunity Solutions Project has helped lead the effort to narrow SNAP eligibility across the U.S., including in Kansas. Last year the group hired local lobbyist Steve Greene, state legislative records show, who provided testimony last month on behalf of OSP in favor of a proposal to disqualify for SNAP benefits parents who don't have physical custody of their children and fall behind on child support.
OSP is the lobbying arm of the Foundation for Government Accountability, a think tank that has backed a range of conservative policy efforts across the country, including on voter access and child labor. The nonprofit group said in its latest annual report that it notched 144 state policy victories and raised $15 million, up 26% from 2020.
The FGA is also campaigning for congressional Republicans' SNAP limits in their debt ceiling bill, with its founder, Tarren Bragdon, penning a supportive opinion article in the New York Post this week and the group tweeting a video interview with Sen. Rick Scott, R-Fla., criticizing Democrats on the issue as "paying people not to work."
Earlier this month, OSP prevailed in Iowa in a campaign to factor the value of liquid assets, including personal property like cars, into food-assistance recipients' income limits. State lobbying disclosures show OSP paid $14,250 to a consultant who lobbied for the bill. In a Utah House committee hearing in 2021 on a proposal to limit access to SNAP, Republican Rep. Steve Christiansen brought an OSP representative to speak alongside him in introducing the measure, which was ultimately defeated.
Neither Opportunity Solutions Project nor Greene responded to requests for comment.
Opponents of the recent efforts to link SNAP participation to employment note that many states with low unemployment maintain elevated food-assistance enrollment.
In a policy paper published this month, University of Illinois researchers who reviewed new work-requirement laws across the country contended that a "divergence between employment and SNAP/poverty, itself, raises questions about the current state of the economy."
"At the very least, SNAP participation does not appear to impact employment nor serve as a disincentive to work," they said.
In the meantime, lawmakers in Washington, D.C., who support tighter SNAP criteria will have other opportunities to pursue those changes even if they fail to secure them in the debt limit battle. The SNAP program is funded by the federal farm bill, which must be renegotiated every five years and is set to expire by the end of September — setting up further clashes over the future of food stamps in the months ahead.