WASHINGTON — Israeli Prime Minister Benjamin Netanyahu has declined an invitation to meet with Democratic Senators behind closed doors when he comes to the U.S. to address a joint session of Congress next month.
"Though I appreciate your kind invitation to meet with Democratic Senators, I believe that doing so at this time could compound the misperception of partisanship regarding my upcoming visit," Netanyahu said in a letter to Senator Dick Durbin and Senator Dianne Feinstein.
He added: "I regret that the invitation to address the special joint session of Congress has been perceived by some to be political or partisan. I can assure you that my sole intention in accepting it was to voice Israel's grave concern about a potential nuclear agreement with Iran that could threaten the survival of my country."
The invitation was extended by House Speaker John Boehner without consulting the White House. President Barack Obama and Secretary of State John Kerry have announced they will not meet with Netanhayu during his visit. The White House cited a "long-standing practice" of avoiding appearances with heads of state in close proximity to their elections.
In a statement, Durbin described Netanyahu's decision as "disappointing."
He added: "We offered the prime minister an opportunity to balance the politically divisive invitation from Speaker Boehner with a private meeting with Democrats who are committed to keeping the bipartisan support of Israel strong. His refusal to meet is disappointing to those of us who have stood by Israel for decades."
The invitation to meet behind closed-doors came as a number of Democrats have publicly said they will not attend the March 3 address because of the politics surrounding it. Netanyahu is up for re-election just two weeks later.
Earlier this month, Obama noted his "very real difference" with Netanyahu over the issue of further sanctions against Iran amid nuclear talks.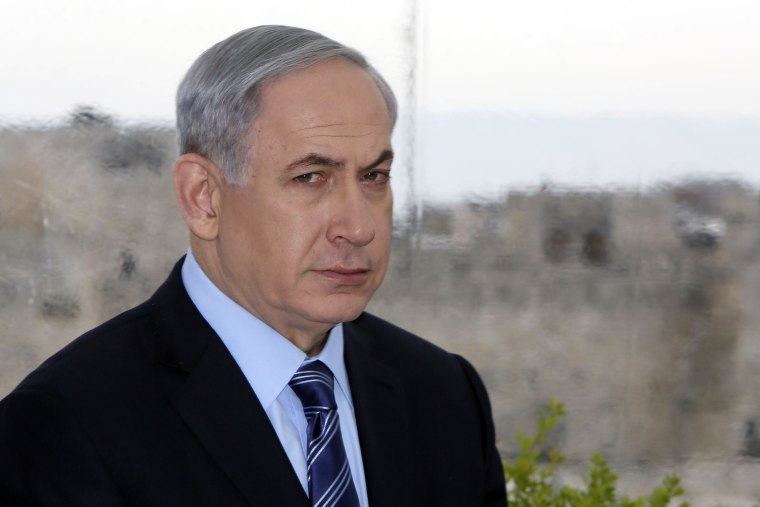 IN-DEPTH
- Frank Thorp V