Samuel Joseph Wurzelbacher, whose question to Barack Obama on the 2008 presidential campaign pushed him into the national spotlight, died Sunday, his wife confirmed to NBC News. He had pancreatic cancer and was 49.
Wurzelbacher became better known as "Joe the Plumber" after posing a question to then-candidate Obama regarding his tax policies and the potential negative impact on small businesses. He quickly became synonymous with the quintessential "everyman," which the Republican Party latched onto in their presidential campaign at the time.
Last year, Wurzelbacher was diagnosed with Stage 3 pancreatic cancer following a few months of stomach issues, according to an online fundraising campaign. His wife, Katie, said in a statement Monday that he "fought long and hard, but is now free from pain."
"When I met Joe he was already known by everyone else as 'Joe the Plumber' but he wrote something to me that stood out and showed me who he truly was: 'just Joe,'" she said in her statement. "He was an average, honorable man trying to do great things for the country he loved so deeply after being thrust into the public eye for asking a question."
The couple, who married in 2011, have three children together and Wurzelbacher also had an adult son from a previous marriage, according to the fundraising campaign. In the days leading up to his death, Wurzelbacher was in too much pain to leave bed.
"My heart goes out to everyone whose lives are impacted by cancer," his wife said. "There are so many ups and downs but we tried to find joy in every day."
Wurzelbacher in the years following his viral celebrity stardom made several comments indicating he didn't enjoy the notoriety — and scrutiny — that came following his 2008 campaign question to Obama.
While Obama was meeting with people during a campaign appearance in Ohio, Wurzelbacher asked whether Obama's plan would force him to pay more in taxes after he purchases a company that made between $250,000 to $280,000 annually.
Obama responded that his plan would actually offer Wurzelbacher a tax credit for health care costs and noted that 95 percent of small businesses make less than that.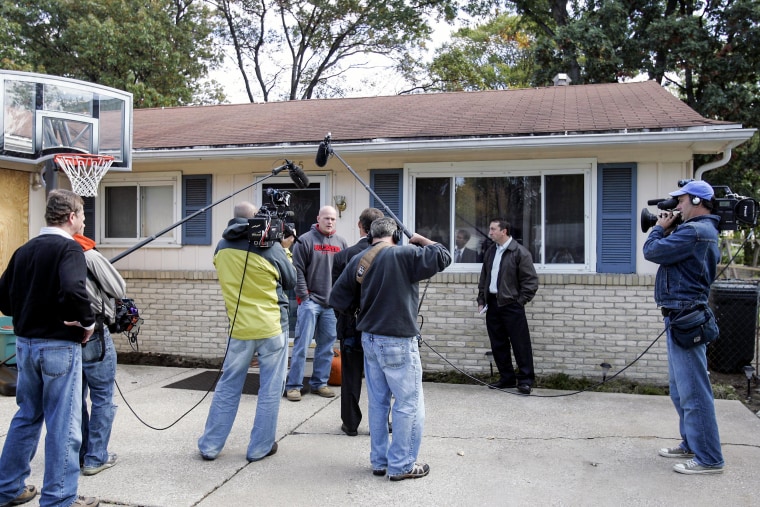 Wurzelbacher's name was later brought up 25 times during a debate between Obama and Sen. John McCain of Arizona, the Republican presidential nominee, according to a Guardian report from 2008. McCain even said that "Joe the Plumber" was the true winner of the debate, NBC News reported.
In October of that year, Wurzelbacher told Fox News that he "felt small" following online criticism of him.
Wurzelbacher also told a Pennsylvania public radio station in 2010 that he felt McCain had "screwed up" his life by bringing him into the presidential campaign.
"McCain was trying to use me," he said. "I happened to be the face of middle Americans. It was a ploy."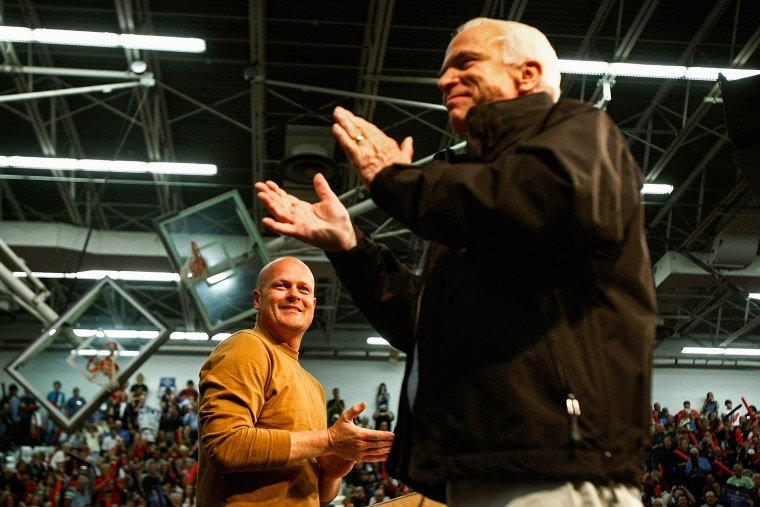 But in 2012, Wurzelbacher put himself in the spotlight by running in Ohio's 9th U.S. House district against Democratic Rep. Marcy Kaptur. In one of his campaign ads, Wurzelbacher attempted to link the Holocaust with gun legislation. He said that the millions of Jews who died were left unable to defend themselves because of "gun control" enacted by Germany in 1939.
"If people are looking to be offended by this video, they are probably serving a political agenda," Wurzelbacher told Politico in response to backlash over the ad. "Unfortunately there are a lot of whiners out there."
Wurzelbacher lost to Kaptur in the general election and, according to the fundraising campaign, returned to plumbing following his foray into politics.