WASHINGTON — Los Angeles Mayor Eric Garcetti, who is eyeing a run for the presidency, mused Wednesday that President Donald Trump has shown the standards for holding the highest office in the land aren't all that high.
"Judging from what's coming from this White House, I might be overqualified," Garcetti said when asked by NBC News about his own presidential aspirations.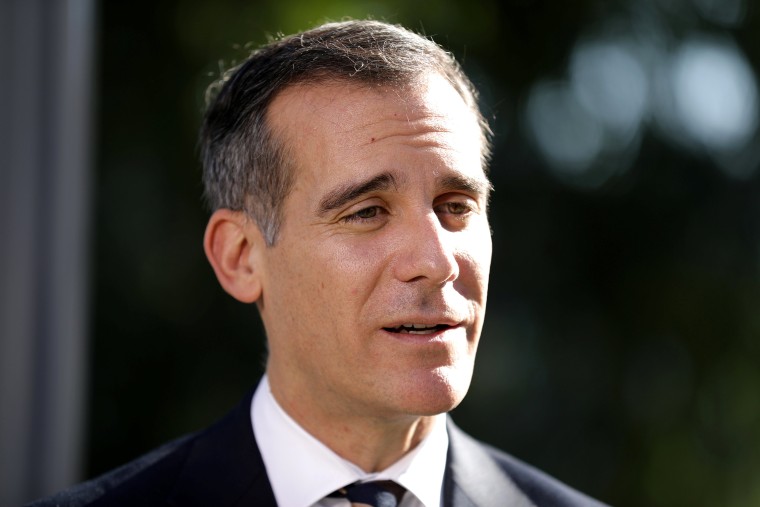 Fellow mayors, gathered for the United States Conference of Mayors' annual meeting in Washington, were buzzing Wednesday about a crop of Democratic city executives, including Garcetti, who might run for president in 2020.
Related: City field: Democratic mayors emerge as hot prospects for 2020
Garcetti, a former college professor who is in his second term as mayor of the nation's second-largest city, said his political energy is focused right now on helping elect other Democrats in this year's midterm elections.
Before being elected mayor in 2013, he served on the Los Angeles City Council.Asked when he will make a decision about whether to run for president, he said he had "no idea."