Jealousy and extravagant gifts. A chef who leaked shady dealings to the cops. Absolutely impeccable hair.
Days into the corruption trial of former Virginia Gov. Bob McDonnell and his wife, there's already plenty of fodder for "House of Cards," Season Three.
Bob and Maureen McDonnell, who face a 14-count indictment including charges of conspiracy and wire fraud, star in a court-drama-slash-soap-opera that started with the bombshell accusation Tuesday that Maureen McDonnell was clinging to a "crush" on a wealthy businessman who allegedly plied the family with gifts and trips in exchange for political favors.
Defense attorney William Burck claims that the marriage between the governor and the first lady had become so "broken down" that Star Scientific CEO Jonnie Williams became the lonely wife's "favorite playmate." Prosecutors have charged that the couple helped promote Williams' company in exchange for private plane rides, golf outings, and more than $100,000 in loans and gifts. These weren't garden-variety favors, either: We're talking a Rolex, a Louis Vuitton shopping spree and a spin in a Ferrari.
"He's the breadwinner in his house. I'm not writing his wife checks without him knowing about it."
The unusual defense strategy puts the onetime governor in the bizarre predicament of trying to prove his wife's unseemly infatuation with another man in order to demonstrate that they couldn't have conspired to commit any crimes because they barely spoke at all. That's a pretty far fall for a man who was once a popular and photogenic Virginia governor with a spot on GOP shortlists for the vice presidency.
As the drama unfolds, here are more storylines to watch in the McDonnell case.
What does McDonnell himself say about his marriage?
While Maureen McDonnell isn't currently expected to testify, lawyers say the former governor himself will take the stand, and he'll be grilled about Burck's suggestion that his marriage was on the verge of collapse. The surest path to staying out of jail – for both McDonnells – is convincing the jury that the neglected first lady let herself be showered with gifts while her husband contended with a wife who said she "hated him." That's hardly a fun argument to sell to a courtroom.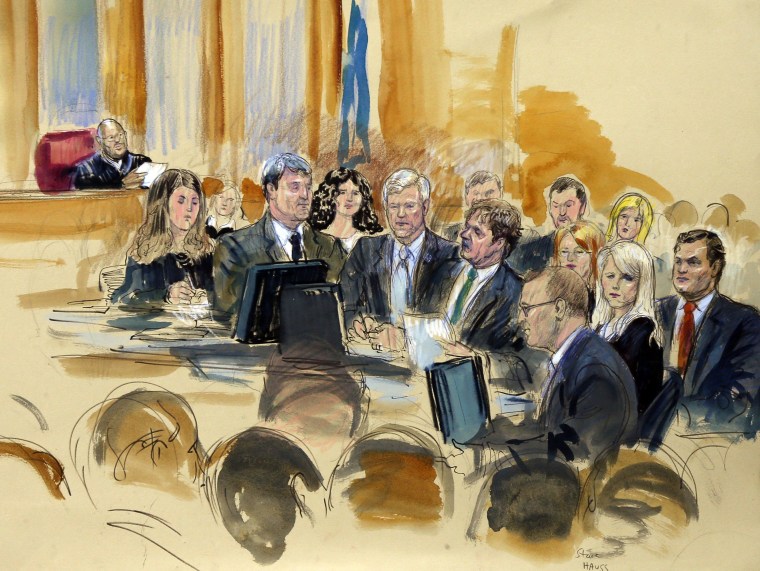 Meanwhile, Williams – who's the prosecution's star witness – took the stand starting Wednesday, testifying that the gifts were strictly business and that Maureen McDonnell explicitly offered her husband's help with his business. Williams testified that the governor's wife told him "you need to help me with this financial situation" in exchange for help promoting Star Scientific. And, he added, the governor definitely knew about the money flowing in. "He's the breadwinner in his house," Williams said, per the AP. "I'm not writing his wife checks without him knowing about it."
Although Williams explicitly denied that he had a romantic relationship with Maureen McDonnell, defense attorneys argued Friday that the two were in close contact, sending more than 1,200 texts or phone calls over nearly two years.
The prosecution – aided by Williams' testimony – will have to convince the jury not only that Bob McDonnell knew about the gifts, but that he understood that they came with strings attached. For a big conviction, prosecutors need to prove that McDonnell agreed to take official actions as governor to help Williams' company in exchange for the perks Williams was supplying. But it's unclear exactly how much Star Scientific really benefited from the governor's position. Expect some juicy testimony about Maureen McDonnell's "crush" – or lack thereof.
What about Maureen McDonnell's past statements that the family was "broke" and swimming in an "unconscionable amount in credit card debt" ?
Prosecutors reportedly have a 2009 email sent by Maureen McDonnell to an aide lamenting that the family was "broke" and had "unconscionable amount in credit card debt." On Wednesday, Williams testified that the former first lady told him directly about the couple's financial problems and suggested that they were considering filing bankruptcy. If the family was really struggling financially, Williams' contributions would seem to be about more than just courtship of a woman with a romantic interest in him. And while the gifts of a Rolex and Louis Vuitton duds snagged some of the biggest headlines during the indictment, Williams' $50,000 loan or the $15,000 check for a McDonnell daughter's wedding costs are certainly more indicative of a family trying to crawl out of a financial hole. McDonnell will want to prove that he was financially stable if the jury's going to rule that his wife was simply seeking attention from Williams – not a major bailout.
What about Lindsey Lohan and Paris Hilton?
Yes, you read that right. Jonnie Williams is a pretty colorful character, who's alleged to have bragged about his personal friendships with the two starlets. According to the Washington Post, Williams is said to have shown off Lohan and Hilton's personal phone numbers while chatting with the governor's aides in 2009. Defense attorneys are already trying to cast Williams as an unpredictable loudmouth whose stories keep changing; they could try to bring up his alleged coziness with LiLo in the attempt to poke holes in his credibility.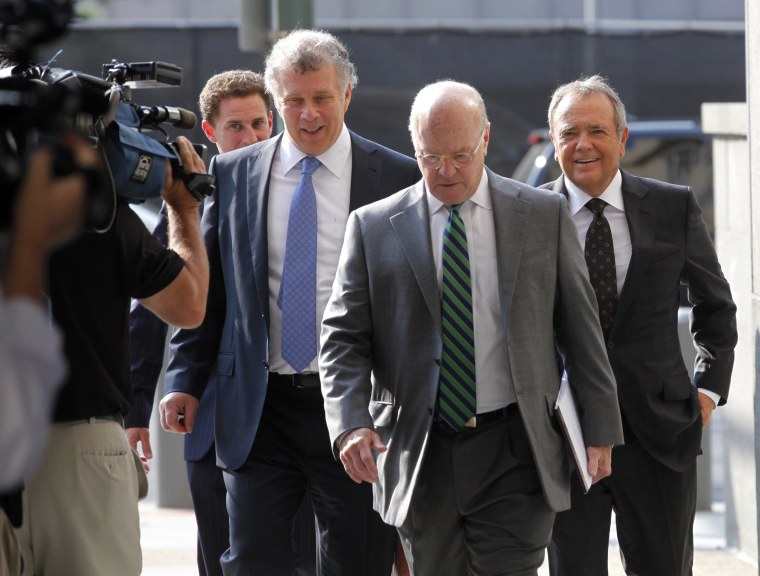 What does it mean for Virginia politics?
George Washington, Thomas Jefferson and six other presidents have called the Commonwealth home. Virginia has a reputation for being a pretty cordial state led by pragmatic and popular leaders, like governor-turned-senator Mark Warner, ex Sen. John Warner, Gov. Douglas Wilder and, until recently, Bob McDonald. The trial's swift evolution into a media circus is hardly good news for a state that normally prides itself on its swing-state tranquility. As the New York Times pointed out in a piece this week, there's now more than just the McDonnell soap opera tarnishing the state, too – including a bribery investigation into a state senator and a hard-knuckled debate over Medicaid expansion between liberal governor Terry McAuliffe and the conservative legislature. It's all giving the Richmond press corps a lot of fun stories to cover this summer, but does it all signal that Virginia's ceding its onetime status as an East Coast jewel for businesses and families?