Paul Manafort is currently in prison but that's not yet the end of the story for the former Trump campaign chairman.
He was convicted in August in federal district court in the Eastern District of Virginia of five counts of tax fraud, one count of failing to file reports of foreign bank and financial accounts and two counts of bank fraud. However, the jury deadlocked on three counts of failing to file reports of foreign bank and financial accounts, and seven counts of bank fraud and bank fraud conspiracy. A mistrial was declared and the special counsel was ordered to decide whether to retry Manafort before the end of August.
Mueller's legal team obtained an extension on that deadline to a week after they file any post-trial motions, but his lawyers have not yet filed any post-trial motions.
Meanwhile, in his criminal case pending in federal court in Washington, D.C., Manafort then agreed to plead guilty to one count of participating in a conspiracy against the United States, and one count of conspiracy to obstruct justice.
Manafort said he would cooperate with the investigation. In the written agreement, he "agrees that the sentencing in [the D.C.] case and in the [Virginia case] may be delayed until [Manafort's] efforts to cooperate have been completed, as determined by the Government…."
It's apparent from the language of the Washington plea agreement that it was meant to resolve much of the Virginia case as well. Manafort waives rights in the Virginia case, and the government contemplates his sentence in the Virginia case running concurrently with the sentence from the Washington case.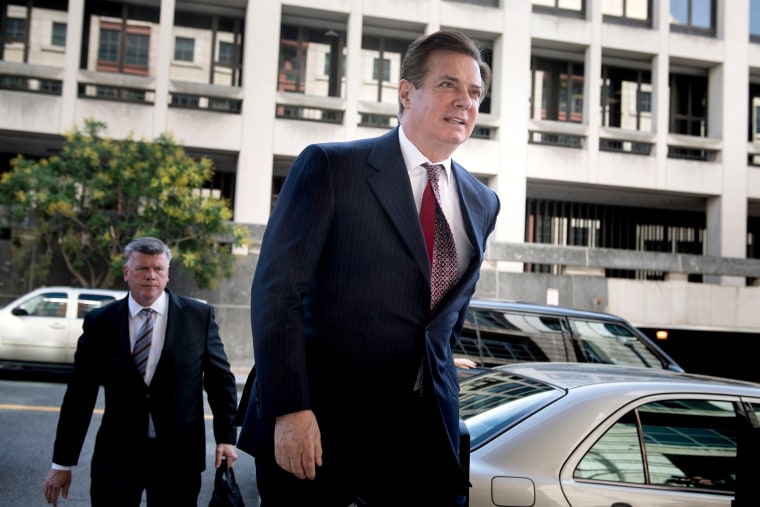 A reasonable assumption is that this plea agreement was meant to wrap up both cases, assuming the prosecution is ultimately happy with Manafort's cooperation. It's also a reasonable assumption that the government will not retry Manafort, especially while he is actively cooperating with the same prosecutors, and he has admitted to conduct in the Virginia case. Both sides appear content for the moment to let the Virginia charges, which resulted in a mistrial, just hang in suspended animation.
Judge T.S. Ellis, Manafort's trial judge in the Eastern District of Virginia, is not so inclined.
Federal judges are often meticulous about their dockets. Federal cases move at light speed compared to state court cases. And this particular federal court has a reputation as the "Rocket Docket," which makes it a contender for fastest court of them all. It's understandable that a federal judge would want to know whether or not a retrial will be clogging his caseload or not.
Federal judges must also be mindful of a defendant's Speedy Trial rights following a mistrial. The Speedy Trial Act generally requires that a trial begin "within 70 days of the filing of an information or indictment or the defendant's initial appearance." In the event of a mistrial, the law provides that a new trial must begin within 70 days "from the date the action occasioning the retrial becomes final."
However, this is a situation where the exceptions often swallow the rule. Many different kinds of delays are excluded from this computation of the 70-day period. In other words, even if 70 days have passed, that doesn't mean it's a violation of Manafort's Speedy Trial rights.
First, Manafort probably already agreed to waive any Speedy Trial rights in the Virginia case. The plea agreement he signed in the District of Columbia case includes language "waiv[ing] all rights under the Speedy Trial act as to any outstanding charges."
"Any outstanding charges" is surely intended by the government to include the charges in Virginia.
Federal law also expressly says that delays resulting from a trial for other charges against a defendant doesn't count toward the 70-day time limit. In fact, in Virginia federal courts, the entire time from arrest through sentencing on other charges will be considered a "trial," meaning that all that time is excludable from the 70-day deadline.
In Manafort's case, he likely does not have a Speedy Trial claim, but it's always something the parties and the judge should keep an eye on. It's another reason why Ellis might seem impatient for the pending charges to be resolved.
Ellis is looking for closure; he wants to resolve the issue of whether or not his courtroom will be burdened with a retrial sooner rather than later. To this judge, "the proper course of action is to resolve the deadlocked counts by either retrial or dismissal, to sentence the defendant, and finally to resolve any motions related to defendant's cooperation."
Given that the Mueller team has secured guilty verdicts and cooperation agreements with Manafort, it's not unreasonable for them to dismiss the remaining charges on Oct. 19, when the parties are back before Ellis.
Danny Cevallos is an MSNBC legal analyst. Follow @CevallosLaw on Twitter.