Dallas Mavericks owner and businessman Mark Cuban has fired back at President Donald Trump's criticism of NFL players who decline to stand during the national anthem, as well as the president's decision to revoke a White House invitation to Golden State Warriors' star Stephen Curry.
"If the president's going to say something condemning a person, an industry, a sport, then he's got to be able to take the blowback that's going to come back," Cuban told NBC News in an exclusive interview for "Meet the Press."
"So LeBron [James] and Steph and any athlete, any owner, it's an open door now, and so they have every right for the same reasons to be able to say whatever's on their mind," he said. "Now we'll be able to see if he can take it."
Backlash erupted over the weekend from both sports stars and team owners after President Trump took aim at the NFL players during a Friday night rally on behalf of Sen. Luther Strange in Alabama. And he sparked further uproar after a string of tweets about Curry and the NFL on Saturday.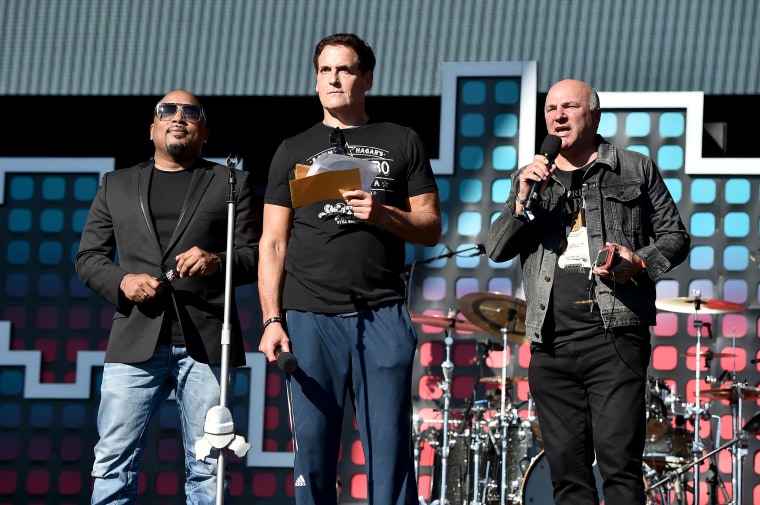 Marc Short, the White House's director of legislative affairs, defended the president on "Meet The Press" Sunday morning.
"Yeah, players have a First Amendment right," said Marc Short. "But NFL owners also have a right. And that right is that these players represent their teams. And if the owners want to get rid of them, they should be allowed to get rid of them."
When asked about the team owners who denounced the president's words, claiming they were only propelling divisiveness, Short responded, "I think that the president is standing with the vast majority of Americans who believe that our flag should be respected."
Stephen Curry of the Golden State Warriors signaled on Friday that he wasn't interested visiting the White House to celebrate his team's NBA championship. The next day, President Trump tweeted that his invitation was "withdrawn," and the team later announced that they would not be visiting because "President Trump has made it clear that we are not invited."
"What's unfortunate is when they try to politicize an invitation to come from the White House," Short said.
He attempted to steer blame on the team for instigating the issue, saying, "I think that the Warriors were the ones that first went out and said that they began criticizing the president."
"If they don't want to come to the White House, then the president says then, 'Don't come,'" Short continued.
Democratic House Minority Leader Nancy Pelosi, who hails from the Bay Area — the Warriors' part of California — called the president's decision to get involved in these debates "unfortunate."
"I think he was ill advised, if advised at all, to go down this path," she said. "Sports have always been a great unifier. I've always said sports and the arts will bring America together. It's where we put our distance--differences aside. Let's not have the president of the United States do anything but bring people together."
Meanwhile, Sen. Rand Paul, R-Ky., also on "Meet The Press," said that he enjoys paying respect to the country and the flag and he thinks other people should as well.
"This is the greatest country on the planet," Paul said.
But when specifically asked about whether he takes the president's side in urging NFL owners to fire these players, Paul said, "if I were president I probably would not get involved in this."