A video of Sen. Cindy Hyde-Smith, R-Miss., who faces a runoff this month against an African-American Democrat, joking about attending "a public hanging" went viral Sunday as she insisted there was nothing negative about her remark.
"If he invited me to a public hanging, I'd be on the front row," Hyde-Smith said during a campaign stop in Tupelo, Mississippi. The man she was referring to was identified as a local rancher.
The runoff election between Hyde-Smith and former Secretary of Agriculture Mike Espy is Nov. 27.
The video was posted by Lamar White Jr., the publisher of The Bayou Brief, a nonprofit newssite in Louisiana. White told Mississippi Today that he did not take the video, and it was recorded on Nov. 2, before the election.
Mississippi has a difficult racial history that includes 581 lynchings from 1882 to 1968, the most of any state in that period, according to the NAACP.
Hyde-Smith, who's running to complete the final two years of the Senate term she was appointed to in March to replace Thad Cochran, dismissed the remark in a statement Sunday night.
"In a comment on Nov. 2, I referred to accepting an invitation to a speaking engagement," Hyde-Smith said. "In referencing the one who invited me, I used an exaggerated expression of regard, and any attempt to turn this into a negative connotation is ridiculous."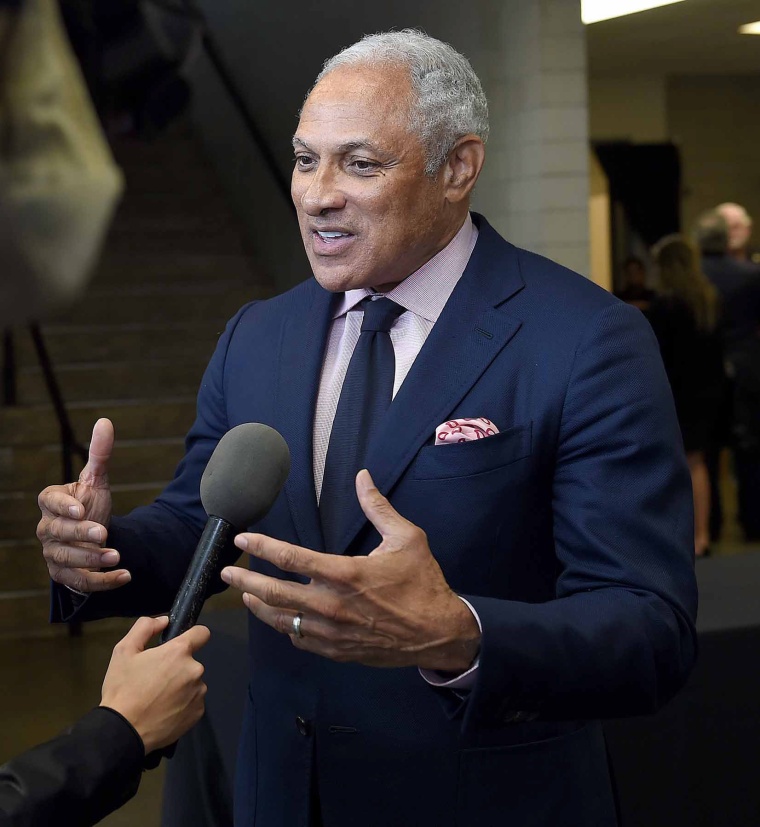 Espy said Hyde-Smith's remark showed why she was unfit to represent the state.
"Cindy Hyde-Smith's comments are reprehensible," Espy said in a statement. "They have no place in our political discourse, in Mississippi, or our country. We need leaders, not dividers, and her words show that she lacks the understanding and judgment to represent the people of our state."
NAACP President and CEO Derrick Johnson, who is from Mississippi, said in a statement that Hyde-Smith's "decision to joke about 'hanging,' in a state known for its violent and terroristic history toward African-Americans, is sick."
"To envision this brutal and degenerate type of frame during a time when Black people, Jewish People and immigrants are still being targeted for violence by White nationalists and racists is hateful and hurtful," he added.
The racial elements of the comment were lost on few in a state where 38 percent of the population is black, and it earned a fair amount of backlash on social media.
Neither Hyde-Smith nor Espy broke 50 percent of the votes on Nov. 6, both eking out slightly more than 40 percent, prompting the runoff.
Republican Gov. Phil Bryant appointed Hyde-Smith to the seat in April, and she has since earned the approval of President Donald Trump, who campaigned for her last month in Mississippi.
Hyde-Smith was the state's agriculture commissioner and a state senator. She was a Democrat until 2010, when she switched parties. Hyde-Smith is the first woman to represent Mississippi in Congress.
Espy, her opponent, would be the first black man to serve as a senator from Mississippi since Reconstruction and the first Democrat since John Stennis retired in 1989.