Denver, Colorado, has spent the last eight years modernizing its elections, offering a model for how a city and county successfully maintains voter rolls.
The city began taking steps in 2009 to make it easier for voters to cast ballots, officials to count them, and administrators to maintain accurate, clean voter rolls. In the process, they've increased voter turnout and saved taxpayers money.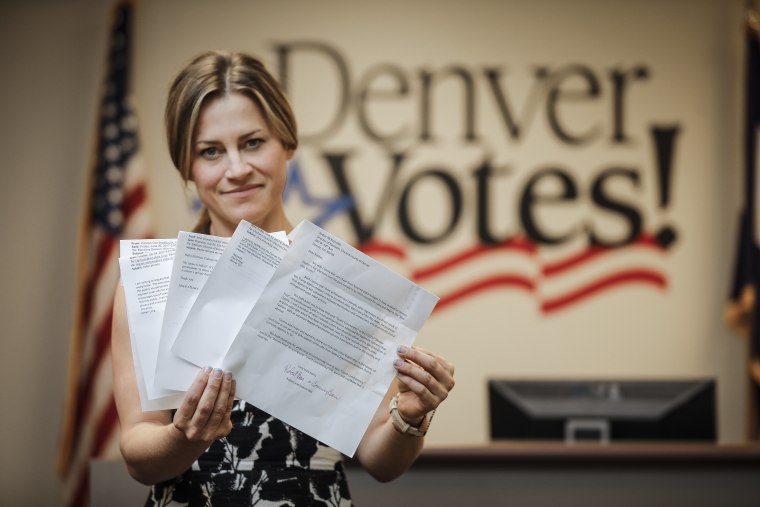 In the 2016 general election, turnout was at 72 percent — up six points from the city's 2008's turnout, and ten points higher than the national average in 2016, according to the city's data. The effort has driven election costs down, from $6.51 per voter to $4.15 per voter.
"In Denver, we've said, 'What do we want our voter experience to be?' and worked backwards from there," Amber McReynolds, director of the Denver Elections Division, told NBC News. The city employee been running the Mile High City's elections for the last six years.
RELATED: Trump Administration Stirs Alarm Over Voter Purges
Some voters are so impressed with the changes — and later how she handled the president's voter integrity commission's request for voter data — they've mailed in thank you notes, McReynolds said. She keeps one on her desk: a homemade secrecy sleeve for a ballot a voter cast in honor of her mother, born 18 years before suffrage, and three aunts.
Denver also uses technology to keep voters in the loop. You can text questions to an automated help system (15,396 queries were answered this way in 2016), and watch ballots being counted and verified by signature on a Periscope live feed. Ballots are mailed to voters, and returned by mail or at designated drop-off locations, where bar codes are scanned to prevent duplicates. This has improved accuracy and efficiency: In 2016, there were just 340 provisional ballots cast by voters whose eligibility or registration was questioned, down dramatically from 10,721 in 2012.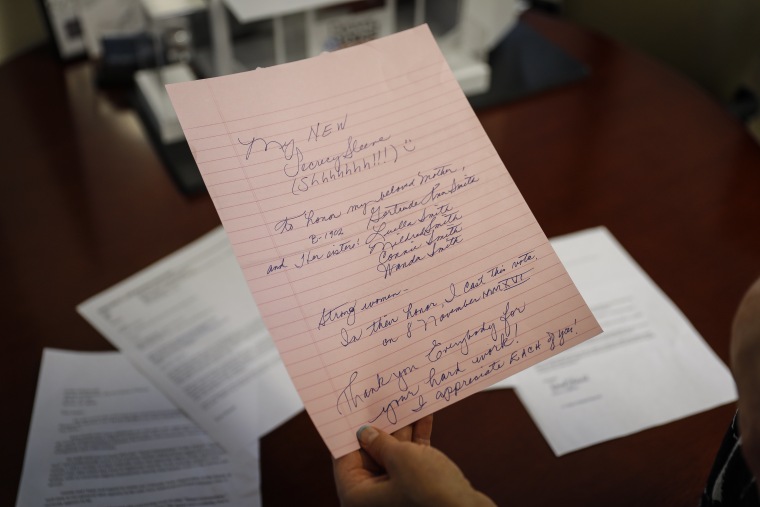 Changes to the voter rolls are automatic, and accompanied by proactive mailings that advocates say help voters catch potential errors. If you move in the city and fill out a change-of-address form at the Post Office or update your driver's license, your voter registration is updated and a confirmation of that activity is mailed to the voter. Move out of state? Denver will begin its purge process, as well as send a notice to your new address detailing the change in voter registration and encouraging you to register in your new area.
They'll even help you figure out where to go to get registered in your new state if you need it, McReynolds added.
"We're better serving the customer by making them fill out less paperwork, but we're also at the same time making our list cleaner," she said.