Conservative author Monica Crowley said Monday she would not be taking a senior communications role in President-elect Donald Trump's administration amid allegations of plagiarism.
Crowley, who had been chosen for senior director of strategic communications for Trump's National Security Council, announced she was bowing out to "pursue other opportunities."
The moves comes after the conservative media commentator was hit with allegations of plagiarism, first in a Jan. 7 report by CNN that found she had plagiarized large sections of her 2012 book "What The (Bleep) Just Happened" and again two days later when Politco reported Crowley had lifted numerous passages in her Ph.D dissertation.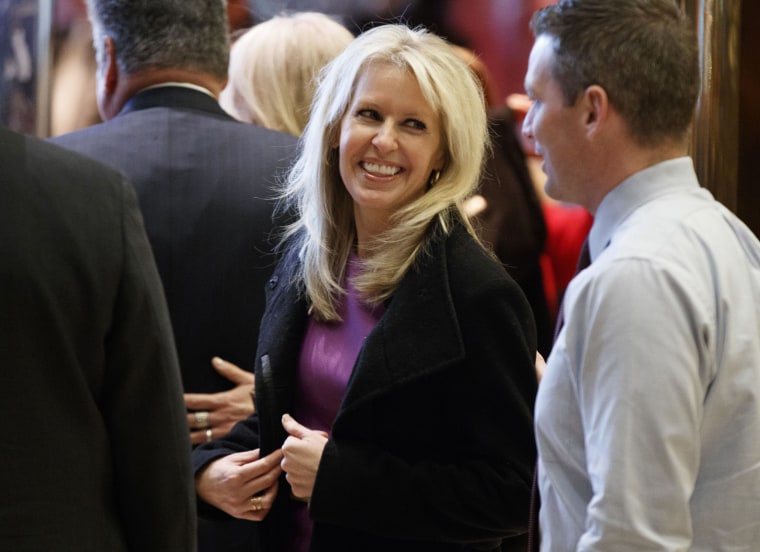 Crowley said in a statement to the Washington Times that she would be remaining in New York to pursue other opportunities and not join the incoming administration.
"After much reflection I have decided to remain in New York to pursue other opportunities and will not be taking a position in the incoming administration," she said in the statement. "I greatly appreciate being asked to be part of President-elect Trump's team and I will continue to enthusiastically support him and his agenda for American renewal."
In December, Trump announced his selection of Crowley for the communications role, where she would have potentially worked alongside Trump's pick for national security adviser, Gen. Michael Flynn.
"The NSC will miss the opportunity to have Monica Crowley as part of our team. We wish her all the best in her future," Gen. Flynn said in a statement to the Washington Times.
HarperCollins, the publisher of "What the (Bleep) Just Happened?" said last week it would be halting sales of Crowley's book after the allegations.
"The book, which has reached the end of its natural sales cycle, will no longer be offered for purchase until such time as the author has the opportunity to source and revise the material," the publisher said in a statement.