A recent comment by a Montana state lawmaker who sponsored legislation to ban gender-affirming medical care for transgender minors has gone viral and drawn backlash online.
State Rep. Kerri Seekins-Crowe, a Republican, suggested during a floor debate that she would rather risk her daughter dying by suicide than allow her to transition. Seekins-Crowe did not say that her daughter identified as transgender, but said she was "one of those parents who lived with a daughter who was suicidal for three years."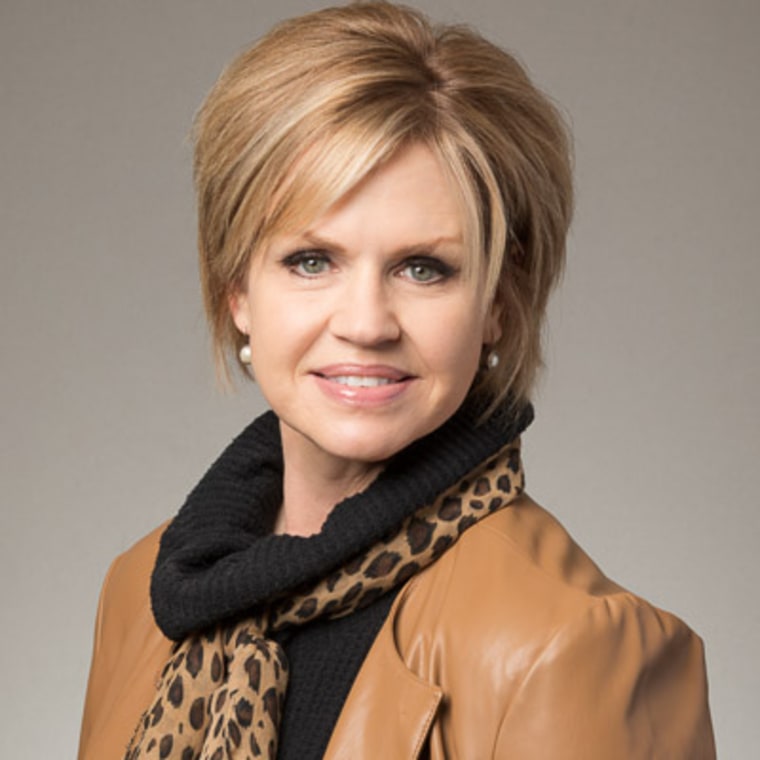 "One of the big issues that we have heard today and we've talked about lately is that without surgery the risk of suicide goes way up. Well, I am one of those parents who lived with a daughter who was suicidal for three years," Seekins-Crowe said in her remarks in March. "Someone once asked me, 'Wouldn't I just do anything to help save her?' And I really had to think and the answer was, 'No.'"
"I was not going to give in to her emotional manipulation because she was incapable of making those decisions and I had to make those decisions for her," Seekins-Crowe said.
She continued, "I was not going to let her tear apart my family and I was not going to let her tear apart me because I had to be strong for her, I had to have a vision for her life when she had none, was incapable of having none."
Seekins-Crowe said that she was scared and "spent hours on the floor in prayer because I didn't know that when I woke up, if my daughter was going to be alive or not. But I knew that I had to make those right decisions for her so that she would have a precious, successful adulthood at that time."
Seekins-Crowe did not immediately return a request for comment. But on Monday, the legislator held a press conference and said she felt "viciously attacked" from the attention on her remarks.
"If I were to assume your motives, as you did mine, I would infer that you would prefer me to vacate my responsibility as a parent and allow her to either continue dangerous behaviors or allow the medical community to carve up her body with no real concern for her mental health or her future," she said.
Seekins-Crowe added that her family was being harassed and needed to now have security.
"Let me be 100% clear," she added. "I love my daughter. I cherish my daughter. I did, and will do, everything in my power to be there with her and for her during good times and bad. Any insinuation to the contrary is disgusting. My daughter is not transgender. She was never considering any kind of transitioning, and I never said that, and yet every story, every clip, automatically assumed she was."
Rep. Ted Lieu, D-Calif., lambasted the GOP state lawmaker on Twitter on Thursday for her remarks.
"I vehemently disagree with this speech by GOP state rep Kerri Seekins-Crowe. But you know what she didn't say? That it should be the government's role to make personal decisions for families. Why is she now shoving her private decision down other people's throats?" he wrote.
The video clip went viral after an account called The Intellectualist shared it on Twitter and paraphrased what Seekins-Crowe said, writing, "Montana bill sponsor: I prefer my transgender daughter commit suicide rather than allow her to transition."
Montana House Republicans voted this week to censure Rep. Zooey Zephyr, a Democrat and Montana's first transgender state legislator. The move came after Zephyr told lawmakers they would have blood on their hands if they supported the anti-trans measure to limit gender-affirming care for minors.
Montana Gov. Greg Gianforte, a Republican, has signaled that he plans to sign the legislation, though he has proposed amendments, which forces the bill to go back to the Legislature.
If you or someone you know is in crisis, call 988 to reach the Suicide and Crisis Lifeline. You can also call the network, previously known as the National Suicide Prevention Lifeline, at 800-273-8255, text HOME to 741741 or visit SpeakingOfSuicide.com/resources for additional resources.
CLARIFICATION (April 28, 2023, 4:23 p.m. ET): A previous version of this article mischaracterized comments by state Rep. Kerri Seekins-Crowe about her daughter. She did not say that her daughter identified as transgender; a reference to her indicating that her daughter was transgender has been removed.