A lawyer who is the son-in-law of a Russian oligarch named in the controversial Donald Trump dossier pleaded guilty on Tuesday to lying to investigators in special counsel Robert Mueller's Russia probe.
It is not clear to what extent Alex van der Zwaan may be helping Mueller, who is investigating Russian interference in the 2016 election and possible ties to the Trump campaign. A plea agreement signed last week doesn't mention cooperation as a condition.
Van der Zwaan, the fourth person to plea guilty in the Russia probe, admitted in federal court to the sole count of making false statements about his communications with former Trump campaign aide Rick Gates.
Gates and his longtime business associate, former Trump campaign chief Paul Manafort, were indicted in October on charges of money laundering, conspiracy and other offenses tied to their lobbying on behalf of Ukrainian political figures.
Until he was fired last year, Van der Zwaan worked in the London office of powerhouse law firm Skadden, Arps, Slate Meagher & Flom — where he helped write a report on behalf of the Ukrainian government that critics said sought to justify the false imprisonment of Ukraine's former prime minister, Yulia Tymoshenko.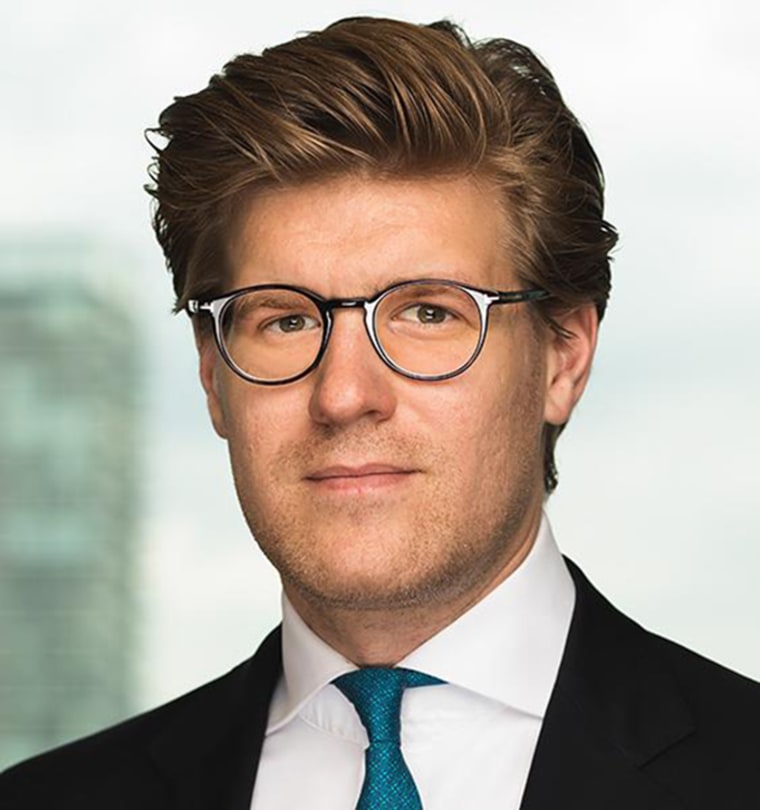 Manafort and Gates were also working on behalf of Tymoshenko's rivals, including ousted president Viktor Yanukovych. The New York Times reported in September that Manafort arranged for the Skadden firm to do the work — and that U.S. prosecutors were asking questions about it.
According to prosecutor Andrew Weissmann, van der Zwaan leaked the report and talking points from the law firm — which was supposed to be independent in the matter — to Gates.
When van der Zwaan was questioned Nov. 3, he claimed that his last communication with Gates was an "innocuous" text message in mid-August 2016, according to court documents. He also said his last contact with someone described as "Person A" — a Ukrainian-based associate of Manafort and Gates — was in 2014.
But, van der Zwaan now admits, he spoke with both Gates and Person A in September 2016 regarding the Tymoshenko report. Then after Gates sent him a Ukrainian criminal complaint, he called Person A to discuss the possibility that they, along with Manafort and Skadden, could face criminal charges, apparently over payments for the report.
Van der Zwaan surreptitiously recorded calls, including one with a superior at Skadden, according to court documents. And he deleted emails, including one in which Person A asked him to use an encrypted app, that he knew Mueller had requested from Skadden. The law firm said it is cooperating with the probe.
The plea agreement says that van der Zwaan was also questioned Dec. 1, but neither that document nor his statement of offense outlined how he may have misled investigators during that second session.
Van der Zwaan, a Dutch citizen who was born in Brussels, has been in the U.S. since he was questioned. The FBI has seized his passport and his travel is restricted to Washington and New York until an April 3 sentencing where he could face less than six months.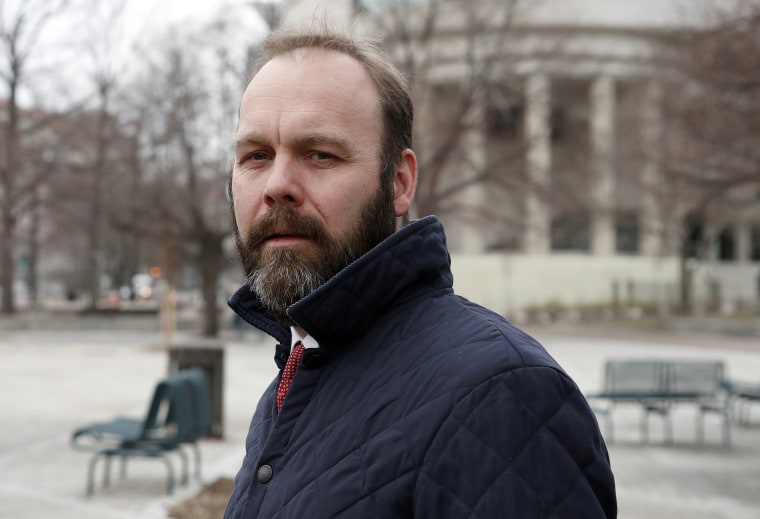 He requested an expedited schedule because his wife, former debutante Eva Khan, is pregnant. Her father is German Khan, a billionaire who filed a libel suit in October against Fusion GPS, the investigation firm behind a partly unsubstantiated intelligence dossier that alleged Donald Trump's campaign colluded with the Russians.
The charge against van der Zwaan was announced just days after Mueller obtained indictments against 13 Russian nationals accused of interfering in the 2016 presidential election.
He is the fourth person to cut a deal with Mueller. The others are:
Mike Flynn: Trump's short-tenured national security advisor pleaded guilty in December to a charge of making false statements to the FBI about his communications with Russia after the election but before the inauguration — allegedly made at the urging of Trump's son-in-law Jared Kushner and Flynn's former deputy, K.T. McFarland.
George Papadopoulos: The former Trump campaign advisor secretly pleaded guilty in October to lying to federal agents about his contacts with Kremlin-connected Russians — communications that Manafort was allegedly knew about.
Richard Pinedo: The California man pleaded guilty this month to selling bank account and other stolen identify information to the Russian defendants accused of interfering in the election.
President Trump has called Mueller's investigation a witch hunt and denies there was any collusion between his campaign and the Russians. His attorney, Ty Cobb, declined to comment on van der Zwaan's plea, saying it had nothing to do with the White House.