JERUSALEM — Israeli Prime Minister Benjamin Netanyahu's international media spokesman said Thursday that he was taking a leave of absence to clear his name of accusations that he denied.
David Keyes, 34, did not give details of the accusations but has in recent days made statements in the Israeli media denying accusations of sexual misconduct posted online by New York state Senate candidate Julia Salazar, among many other women.
Keyes also was described as a "sexual predator" who "would not stop pushing himself on me" by a Wall Street Journal reporter who went public after Salazar's statement.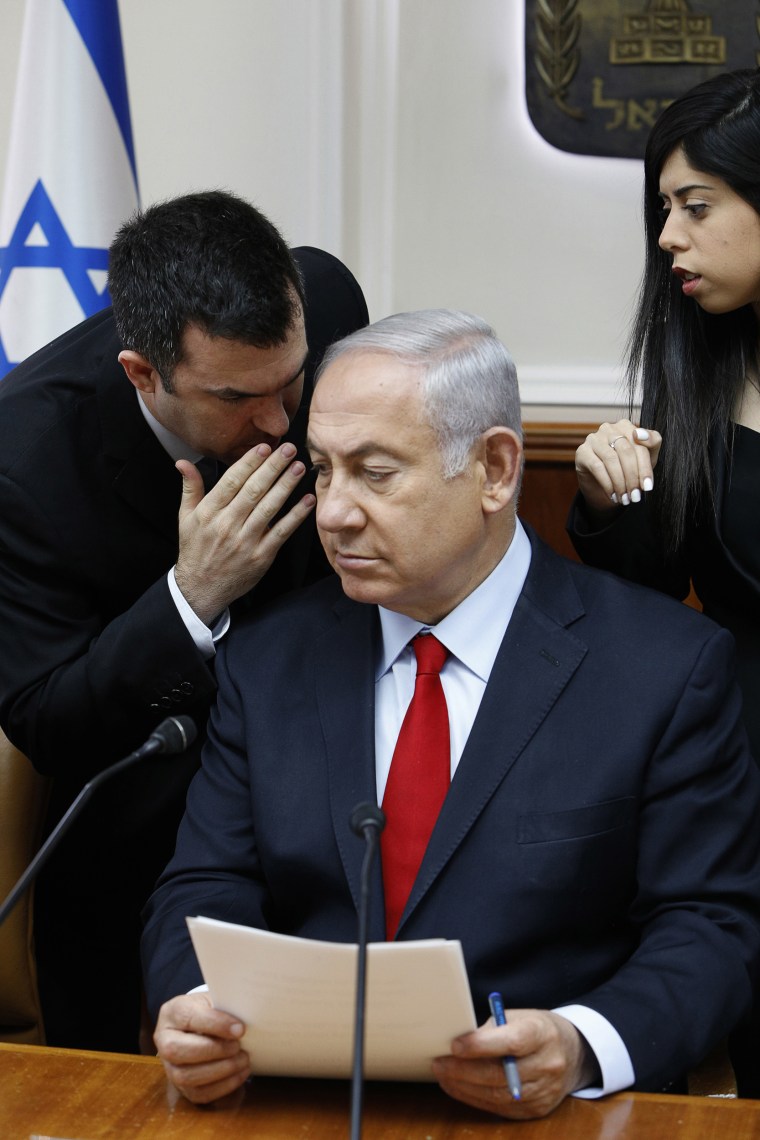 Several Israeli lawmakers had called for his suspension since the posts on Twitter appeared.
In addition to Salazar and Raice, 10 other women have reportedly told the Times of Israel that Keyes behaved in an inappropriate manner toward them and other women.
The women, who purportedly spoke on the condition of anonymity, made allegations that include a claim of physically aggressive behavior by Keyes, claims of overly aggressive advances by him and incidents of other inappropriate behavior, according to the paper.
"In light of the false and misleading accusations against me and in order not to distract from the important work of the prime minister, I have asked to take time off to clear my name," Keyes said in a statement. "I am fully confident that the truth will come out."
Keyes told NBC News on Wednesday that "all of the accusations are deeply misleading and many of them are categorically false."