Special counsel Robert Mueller filed a new indictment on Thursday against former Trump campaign chief Paul Manafort and former campaign aide Rick Gates, charging them with new tax and bank fraud crimes and hiking the amount of money they allegedly laundered to more than $30 million.
The 32-count indictment was filed in federal court in the Eastern District of Virginia, further stepping up the pressure on Manfort and Gates as Mueller's probe of Russian interference in the 2016 presidential election gains momentum.
A previous indictment, charging the pair with money laundering, conspiracy and other offenses stemming from their lobbying work on behalf of pro-Russian political figures in Ukraine was filed in federal court in Washington in October.
A spokesman for Manafort said in a statement that he is innocent and believes he will be exonerated.
"The new allegations against Mr. Manafort, once again, have nothing to do with Russia and 2016 election interference/collusion. Mr. Manafort is confident that he will be acquitted and violations of his constitutional rights will be remedied," the statement said.
Gates just fired his lawyers and a new attorney, Tom Green of Sidley Austin LLP, also did not respond.
Some of the charges in Virginia mirror the charges in Washington, while others are brand new. Manafort and Gates are now both accused of tax evasion and not reporting money in foreign accounts, and they are also accused of misleading banks on paperwork for millions in real-estate loans obtained in 2016.
Among the new allegations:
When Manafort was 90 days behind on paying a $300,000 American Express bill, which affected his credit rating, he lied to Federal Savings Bank and told them Gates had borrowed the card and run up the charges but planned to pay them.
Gates gave Citizens Bank an outdated insurance report that did not list a $5 million loan that Manafort had from another bank on a property in New York City.
Gates asked a bookkeeper to juice the revenue for Manafort's company and, when the bookkeeper refused, falsified a profit-and-loss statement to show more than 10 times the actual income and sent it to a bank where he had a loan.
Manafort submitted a falsified document overstating income by $2 million to a lender, and a conspirator working there replied, "Looks Dr'd. Can someone just do a clean excel doc and pdf to me?" A new version was allegedly submitted.
In addition, while Manafort was originally indicted on charges he laundered $18 million through offshore bank accounts, the new indictment pushes that sum to $30 million. Gates remains accused of moving $3 million from offshore accounts.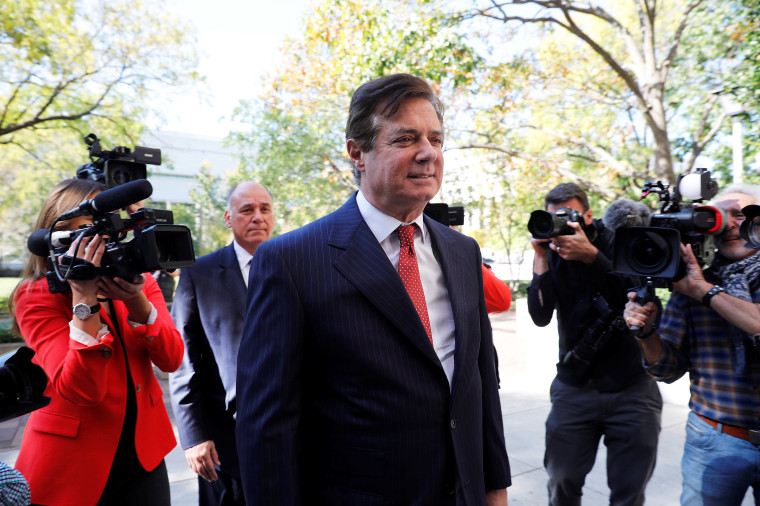 Mueller explained in a status report that some of the new charges could not be brought in Washington without the approval of the defendants.
"Prior to instituting this criminal action, the Special Counsel's Office met with defense counsel to go over the proof underlying the bank fraud charges ... and to provide counsel an opportunity to present any arguments as to why these charges should not be brought," Mueller wrote in a status update on the case.
Mueller said he was prepared to bring all the charges in Washington if the defendants would waive venue but one of them chose not to.
Related: Mueller investigating if Manafort promised White House job in return for loans
President Trump's lawyer, Ty Cobb, had no comment on the Virginia indictment.
The new indictment is the latest in a series of significant moves by Mueller. Earlier this week, he announced a plea agreement with Russia-connected lawyer Alex van der Zwaan, who admitted to lying to investigators about his contacts with Gates. That came on the heels of an indictment of 13 Russian nationals accused of interfering in the 2016 election.
CORRECTION (5:30 p.m. ET, Feb. 22, 2018): An earlier version of this article misstated the first name of one of the men charged in the indictment. His name is Rick Gates, not Robert Gates.