The Obama administration on Wednesday finalized a regulation that would protect Planned Parenthood's federal funding.
The final rule by the U.S. Department of Health and Human Services blocks states from restricting federal funds to family planning providers — like Planned Parenthood — for reasons "unrelated to the provider's ability to provide family planning services."
While Planned Parenthood is not directly named in the rule, the decision would affect the organization and others like it that also provide abortions. Federal funds are not used to for abortions, except in restricted circumstances.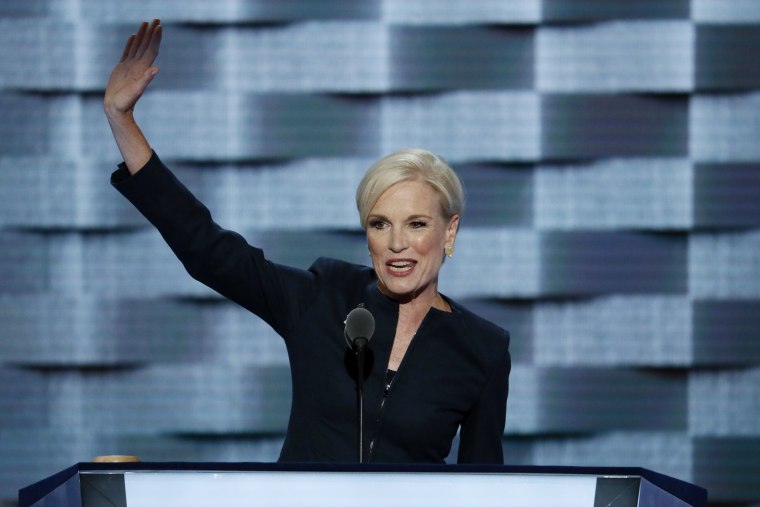 Republicans in Congress have fought to strip more than $500 million in federal funding from Planned Parenthood, which has around 700 clinics in the U.S. and treats millions of people each year. President-elect Donald Trump told NBC's "Meet the Press" in February that he would support funding for Planned Parenthood "if it didn't have to do with abortions."
"They do some very good work," he added.
Karen A. Scott, chief medical officer at the Department of Health and Human Services, said the rule will "strengthen access to essential services like cancer screenings and contraception for some of the most vulnerable patients in this country."
"President Obama has cemented his legacy as a champion for women's health. This rule protects birth control, cancer screenings, STI testing and treatment, and other health care for millions of people," Planned Parenthood President Cecile Richards said in a statement.
"The Obama Administration's rule makes it clear that it is against the law for states to block people from accessing care at a health center because the organization also provides safe, legal abortion," the organization said added in the statement.
The political fight around Planned Parenthood intensified last year after anti-abortion advocates released a series of edited "sting" videos accusing the group of illegally profiting from the sale of fetal tissue. Full-length versions of the videos clearly show Planned Parenthood staffers denying this claim. State investigations have not found any illegal activity from the group.
Anti-abortion advocates have already said they would seek to reverse the rule under Trump's administration, according to the Associated Press. In the days after the election, Planned Parenthood received thousands of of donations in the name of Trump's vice president, Indiana Gov. Mike Pence.