A sweet tooth might just help keep the bromance alive.
Former President Barack Obama and his vice president, Joe Biden, were spotted getting lunch Monday at Dog Tag Bakery in Washington, D.C., where they shook hands and took photos with workers and patrons.
According to its website, the Georgetown neighborhood bakery helps train and employ disabled veterans and also offers to support to military families. The pair, whose close-knit relationship during their White House tenure sparked numerous internet memes, praised the bakery for their work before leaving.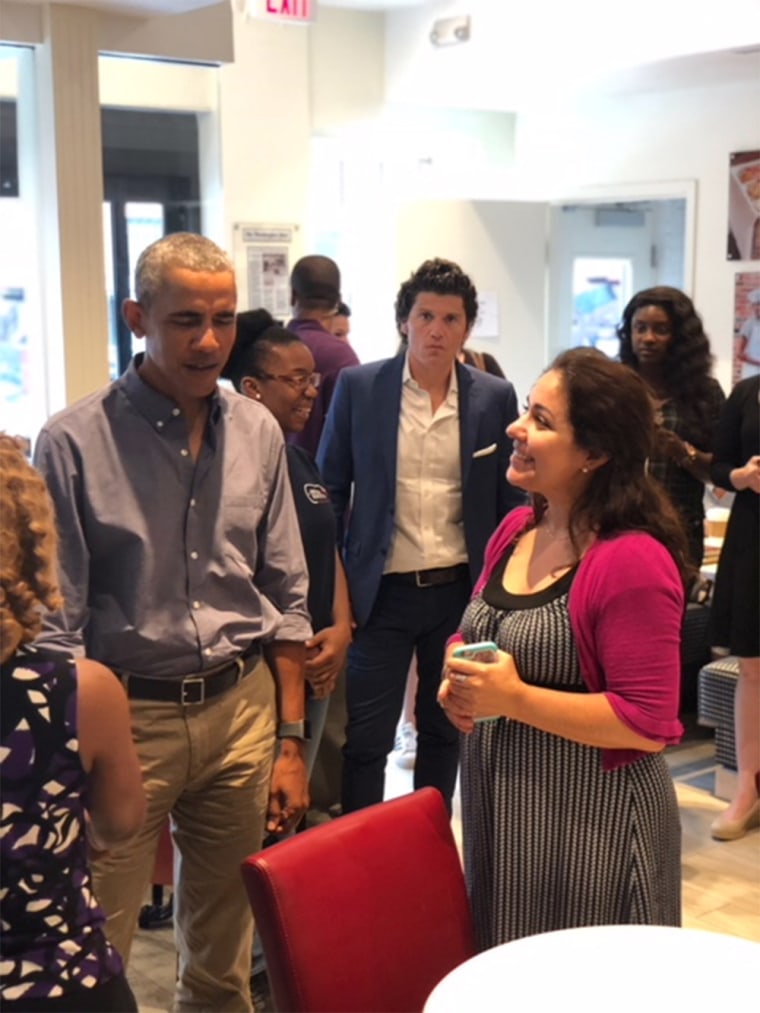 "What you guys are doing...that's what makes us proud," Obama said. "We so appreciate you guys."
And the bakery gave Obama and Biden a shoutout in a tweet, thanking them for their support.
"Look who stopped by @DogTagBakery for lunch today!" the bakery said in a tweet. "Thank you @BarackObama and @JoeBiden for supporting our mission of empowering veterans with service-connected disabilities, military spouses, and military caregivers!"