President Barack Obama unveiled his proposed Fiscal Year 2014 budget plan Wednesday in the White House Rose Garden, offering a combination of new spending initiatives and tax increases aimed at creating jobs and reducing future budget deficits.
In his remarks, Obama called his plan "a fiscally responsible blueprint for middle-class jobs and growth."
He said, "We can grow our economy and shrink our deficits. In fact, as we saw in the 1990s, nothing shrinks deficits faster than a growing economy."
He acknowledged that "too many Americans still looking for work" and said he'd address that problem by new spending which he called "targeted investments in areas which will create jobs right now." He called for $1 billion on creation of new manufacturing innovation institutes. 
The Obama plan also calls for $50 billion for repairing highways, bridges, and mass transit systems.
He also said Congress would have to make some changes in Medicare to reduce future outlays on that program "but they don't have to drastic ones."
Obama proposes to increase taxes by well more than the $600 billion tax increase he signed into law on Jan. 2. For starters, he would aim to get the $580 billion by eliminating certain tax preferences for upper-income people.
His plan would also get another $124 billion or so in revenue over ten years by tweaking the inflation indexing formula used to set the levels for the tax brackets and other provisions in tax law. The change in inflation indexing would also apply to Social sec and other federal benefits, which has prompted vocal opposition from some progressives in Obama's party.
He also proposed to raise cigarette taxes in order to help pay for preschool for children of lower-income and middle-income families.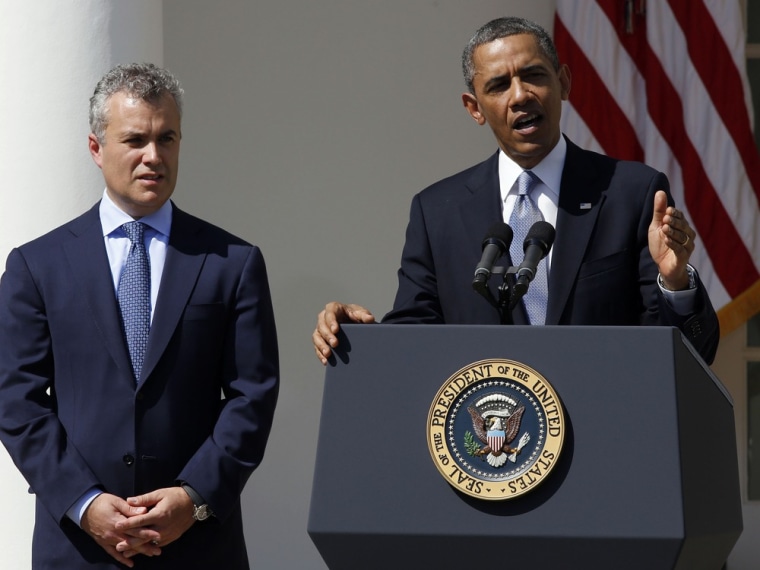 The Obama plan also calls for new spending, such as $50 billion for repairing highways, bridges, and mass transit systems.
The president's budget proposal came late – nine weeks after the first Monday in February, the statutory deadline set by the 1974 Budget Act. It also came after the House and Senate had already passed their very different FY 2014 budget proposals.
The initial response to the Obama plan from Republican congressional leaders indicated that negotiations with them at this stage would not be fruitful.
"It's not a serious plan, for the most part just another left-wing wish list," said Senate Republican Leader Mitch McConnell who spoke on the Senate floor about an hour before Obama delivered his remarks at the White House. Highlights of the Obama plan had been released by administration officials last week and Wednesday morning before the president spoke.
"The document headed our way does not appear designed to bridge the differences between the House and Senate-passed budgets. That's the role Americans would expect the president to play at this stage," McConnell said.
The Obama plan, he scoffed, "does not represent some grand pivot from left to center. It's really just a pivot from left – to left."
But McConnell did praise Obama on one point: "the president seems prepared to finally concede this time that at least something needs to be done to save entitlements from their inevitable slide toward bankruptcy. I'm glad to see him begin to come to grips with the math here."
House Speaker John Boehner agreed with McConnell on that point: Obama, he said, "does deserve some credit for incremental entitlement reforms they have outlined in this budget. But I would hope that he not hold hostage these modest reforms for his demand for bigger tax hikes. Why don't we do what we can agree to do? What don't we find the common ground that we do have and then move on that?"