WASHINGTON — The decision by President Donald Trump's former campaign chairman to admit his guilt and cooperate with prosecutors could be a game-changer for special counsel Robert Mueller, while dramatically ratcheting up the pressure on the president.
It wasn't only Trump critics who were offering that assessment of Paul Manafort's stunning guilty plea Friday, but also some of his most ardent supporters.
Legal scholar Alan Dershowitz, who has defended Trump so vigorously he lost friends in his liberal summer enclave of Martha's Vineyard, acknowledged on MSNBC that the Manafort plea was a "big win" and a "big get" for the special counsel investigating Russia's 2016 election interference.
"Potentially it opens up lots of doors that probably haven't been open before," Dershowitz said.
Those doors could lead directly to Trump's deepest secrets, legal experts say.
Trump is known not to use email, so Mueller is unlikely to find his name on a smoking-gun document among the massive trove of electronic and paper evidence he has obtained from the Trump campaign. But Manafort, during the months he was campaign chairman, sat in on crucial meetings with Trump and top campaign officials, including the infamous Trump Tower meeting with a Russian lawyer in June 2016.
He can now testify about all of it.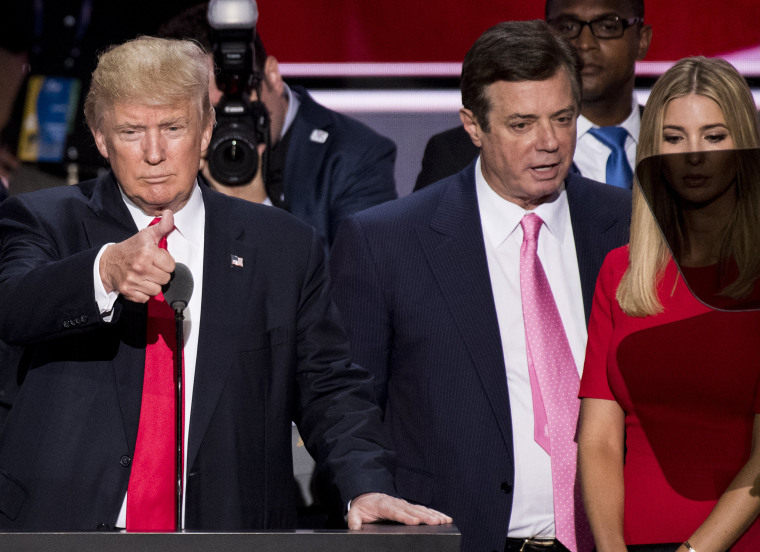 "Paul Manafort could be the witness that provides insight into what Donald Trump knows," said Daniel Goldman, a former prosecutor, appearing on MSNBC's "Deadline: White House with Nicolle Wallace."
Nobody in Trump's campaign orbit had more connections to Russian-backed figures than he did. If there were a conspiracy between the campaign and the Russian interference effort, it's hard to imagine Manafort wasn't part of it, analysts said.
"He is the vector that brought in the Russian infection," said Frank Figliuzzi, the former head of counter-intelligence at the FBI, also on "Deadline: White House." "He has a history with organized crime, Ukrainian thugs, Russian politicians."
After insisting that he would never flip — and earning praise from Trump as a stand-up guy — Manafort buckled under the weight of the legal burden facing him and cut a deal that requires him to cooperate fully and truthfully with Mueller's team.
He has to meet with investigators without a lawyer, turn over documents, testify in court, and delay his sentencing until Mueller is satisfied, court documents say.
In exchange, he could end up with no prison sentence, instead of the decade or more he was facing, as long as Mueller tells the judge his cooperation was substantial.
"They must know that he has something of value," Goldman said of prosecutors.
Manafort was allowed to plead guilty to two charges — conspiracy against the United States and conspiracy to obstruct justice. But prosecutors filed a document that summed up all the allegations against Manafort in both Virginia and Washington, and Manafort admitted in court that all of it was true, including the charges on which a Virginia jury failed to convict him last month.
Bank fraud, tax fraud, lobbying fraud, witness tampering — all true, Manafort said, repudiating the president's repeated claim that Mueller's investigation is a witch hunt.
And the fraud was part of a scheme to hide income from, and obscure his work for, Russian-backed politicians, which is why he appeared on Mueller's radar in the first place.
The question now is what does Manafort know, and who, if anyone, he can incriminate.
What will he tell prosecutors, for example, about his relationship with Oleg Deripaska, a Russian oligarch with close ties to President Vladimir Putin? Emails show Manafort was offering Deripaska private briefings about the Trump campaign, trying to make good on $10 million Deripaska had lent him — a loan that prosecutors say was never repaid.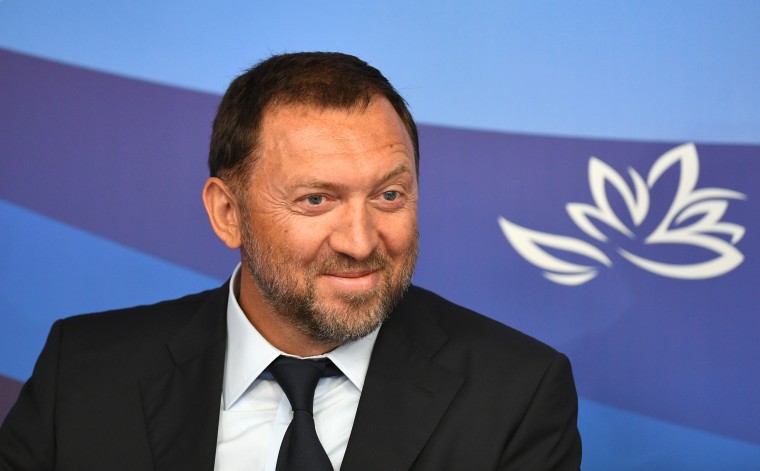 Also of interest is Manafort's relationship with Konstantin Kilimnik, his translator and fixer in Ukraine, a man Mueller says has ongoing ties to Russian intelligence.
Prosecutors will also want to know about loans made to Manafort by Trump supporters after he left the campaign in 2016, including some from a Chicago banker Manafort recommended for a job in the Trump administration.
And they will want to know about any conversations Manafort had with the Trump team about defending the Mueller investigation, or about a pardon. Manafort, experts say, could be a witness not only in the Russia conspiracy investigation, but in the probe into whether the president obstructed justice.
"I think that Manafort likely was sent signals about a pardon," Figliuzzi said. "It echoes right back to the obstruction-of-justice case."
Just a day before Manafort walked into court to cut a deal, Trump's lawyer, Rudy Giuliani, told Politico that Trump's lawyers and Manafort's have been in regular contact as part of a joint defense agreement that allows confidential information-sharing.
"All during the investigation we have an open communication with them," Giuliani said. "Defense lawyers talk to each other all the time, where, as long as our clients authorize it, therefore we have a better idea of what's going to happen. That's very common."
But even as Giuliani made that comment, the joint defense agreement was already null and void. Manafort had changed sides.
He works for Robert Mueller now.