House Speaker Nancy Pelosi's husband, Paul Pelosi, was released from the hospital Thursday, a week after he suffered a brutal attack by an assailant who broke into the couple's home in San Francisco.
Pelosi, 82, underwent surgery at Zuckerberg San Francisco General Hospital to repair a skull fracture and injuries to his right arm and hands after the attack last Friday.
CNN first reported Pelosi's release from the hospital.
In a statement after his release, Nancy Pelosi, D-Calif., said her husband "remains under doctors' care as he continues to progress on a long recovery process and convalescence," adding, "He is now home surrounded by his family who request privacy."
California prosecutors charged David DePape, 42, with attempted murder, assault with a deadly weapon, elder abuse, residential burglary, false imprisonment and threatening a public official in connection with the attack. DePape pleaded not guilty Tuesday.
DePape also faces two federal charges in connection with the assault: attempted kidnapping and assault with intent to retaliate against a federal official by threatening or injuring a family member.
Pelosi was in Washington, D.C., with her security detail when, authorities say, DePape bashed a window to break into the Pelosis' home early Friday.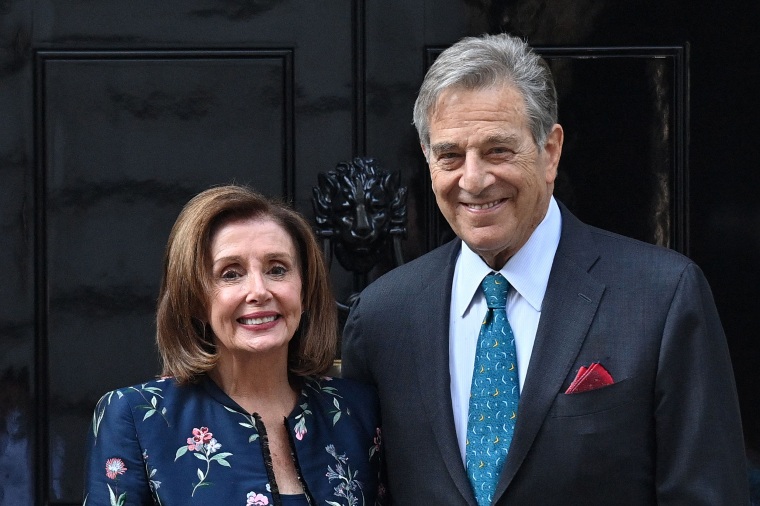 According to court filings, investigators said that once he was inside their home, DePape startled Pelosi awake and asked: "Where's Nancy? Where's Nancy?"
In his effort to escape, Pelosi asked the intruder to allow him to use the bathroom, where he dialed 911, authorities said. DePape, who had been carrying a large hammer and zip ties, is alleged to have lunged at Pelosi with the hammer after police arrived, knocking him unconscious. Officers said they tackled and disarmed DePape.