Documents released Thursday reveal former National Security Adviser Michael Flynn was specifically warned in 2014 not to take money from foreign governments without advance permission and is now under investigation by the Pentagon for possibly violating the law, lawmakers said.
Rep. Elijah Cummings, the highest ranking Democrat on the House Oversight Committee, released a Defense Intelligence Agency letter sent to the former Army lieutenant general as he entered retirement which specifically says Flynn cannot accept fees and gifts from foreign governments "unless congressional consent is first obtained."
"The Pentagon's warning to Gen. Flynn was bold, italicized and could not have been clearer," Cummings told reporters.
A second letter released by Cummings shows the Inspector General of the Department of Defense is investigating whether Flynn received proper permission to take the funds. A Defense Department spokesman confirmed the Flynn probe opened April 4.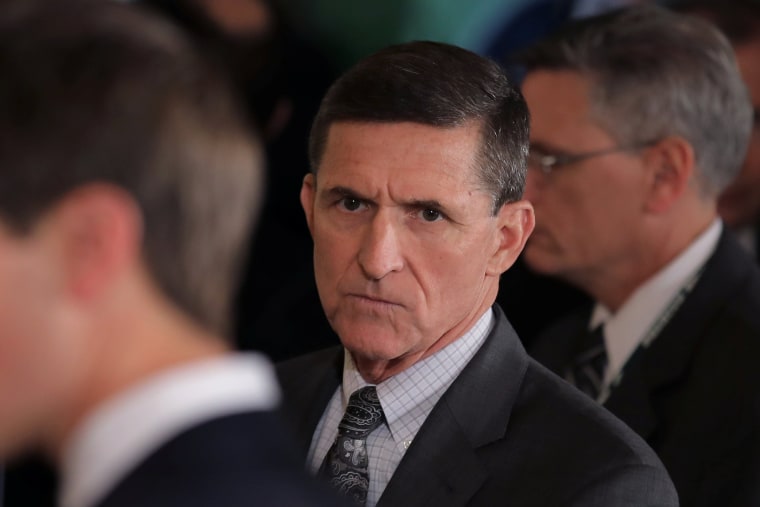 Flynn, who resigned in February after misleading Trump administration officials about his conversations with Russian officials, is under fire for receiving nearly $34,000 in December 2015 for speaking at a gala celebrating Russian TV, and more than $500,000 for lobbying work on behalf of the Turkish government.
"That's appropriate if they think that there's wrongdoing then department's inspector general should look into that," White House press secretary Sean Spicer said of the inspector general probe into the payments.
Another Defense Intelligence Agency released Thursday also revealed they could not locate any records of Flynn "seeking permission or approval for the receipt of money from a foreign source."
Earlier this week Cummings, joined by Republican Rep. Jason Chaffetz, said Flynn may have violated the law by not disclosing the payments.
"I see no information or no data to support the notion that Gen. Flynn complied with the law," Chaffetz, chair of the oversight committee, told NBC News on Tuesday.
Chaffetz has sent a letter to the acting secretary of the Army asking for a determination of whether Flynn violated the law and, if he has, a process for him to pay back the funds.
An attorney for Flynn said in a statement Thursday that the Defense Intelligence Agency letter contained redacted portions that prove Flynn "provided information and documents on a thumb drive to the Department of Defense concerning the RT speaking event in Moscow, including documents reflecting that he was using a speakers bureau for the event."
"The Department was fully aware of the trip," the statement said.
Cummings quickly fired, saying Flynn's legal team "is trying to confuse the issue."
"Everyone knew he went to Moscow, but he did not disclose where these foreign funds came from, and it appears that he may have broken the law in the process," Cummings said.
Chaffetz and Cummings released a joint statement this week revealing the White House had denied their request for documents relating to Flynn. Chaffetz said he believes the administration simply does not possess the documents, while Cummings has said they are intentionally withholding information about Flynn.
"I don't understand why the White house is covering up for Michael Flynn," Cummings told reporters.