Just hours before President Donald Trump's rally in Phoenix, Arizona, the city's mayor reiterated Tuesday that "the timing could not be worse" for the event in the wake of the president's controversial handling of deadly violence at a white nationalist rally in Charlottesville, Virginia.
"It is the wrong time for a presidential visit, the wrong time for a campaign rally so soon after the tragedy in Charlottesville," said Phoenix Mayor Greg Stanton on MSNBC Tuesday afternoon. Stanton has repeatedly called for Trump to postpone the visit.
Stanton said Trump showed a "failure of moral leadership" after the events in Charlottesville and said the president should apologize during his remarks at the planned Phoenix rally Tuesday evening.
"Unfortunately for the president, he has hurt not only his own reputation but really inflamed racial tension across the country as a result of this failure of moral leadership," he said.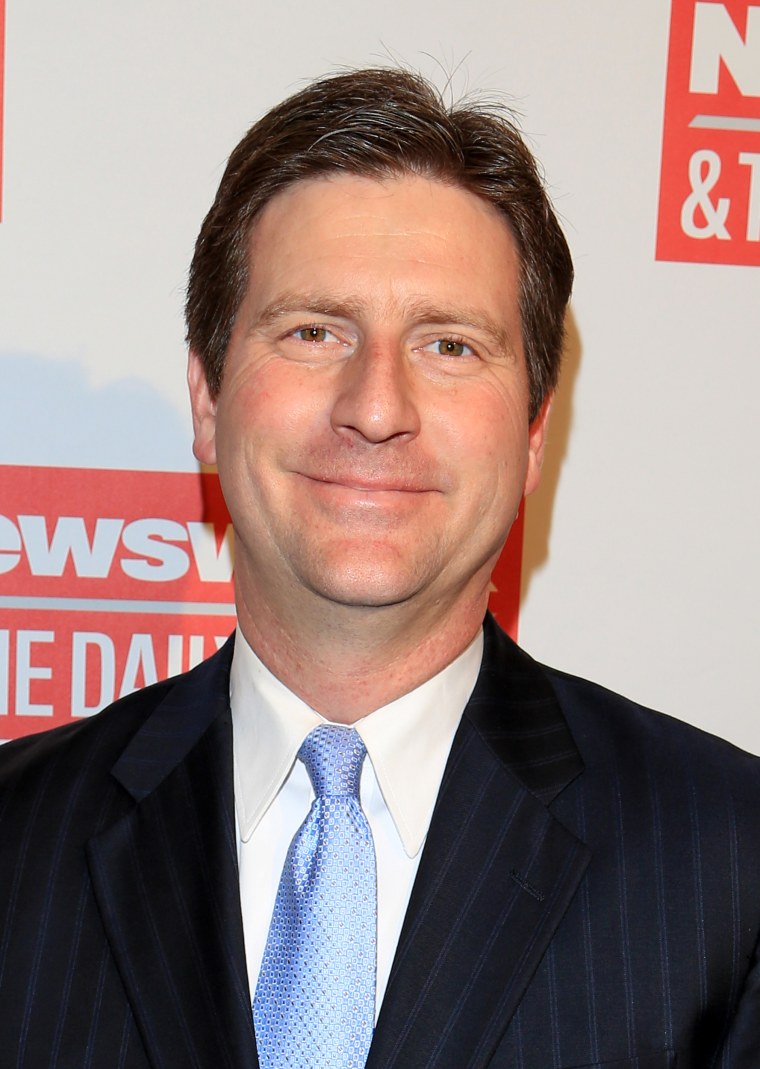 "He ought to look at the people of Phoenix, he ought to look at the American people and say 'I am sorry for my failure of moral leadership after Charlottesville, I blew it' and try to make right," he added.
Trump drew condemnation from both Democrats and Republicans for his handling of the events in Charlottesville, first for his failure to outwardly condemn white supremacists until days after and then later for blaming "two sides" for the violence that left one woman dead and 19 others injured.
Stanton also called on Trump not to pardon Joe Arpaio, the controversial former Arizona sheriff who was found guilty last month of criminally disobeying a court order for refusing to stop detaining suspected undocumented immigrants.
"I am seriously considering a pardon for Sheriff Arpaio," Trump told Fox News last week.
Stanton said he was "hoping and praying" Trump did not pardon the former sheriff during the rally Tuesday.
"If he does not pardon Sheriff Joe, we can consider that a real victory that he listened to people here who were demanding that he not follow through with his threat to pardon Sheriff Joe," he said.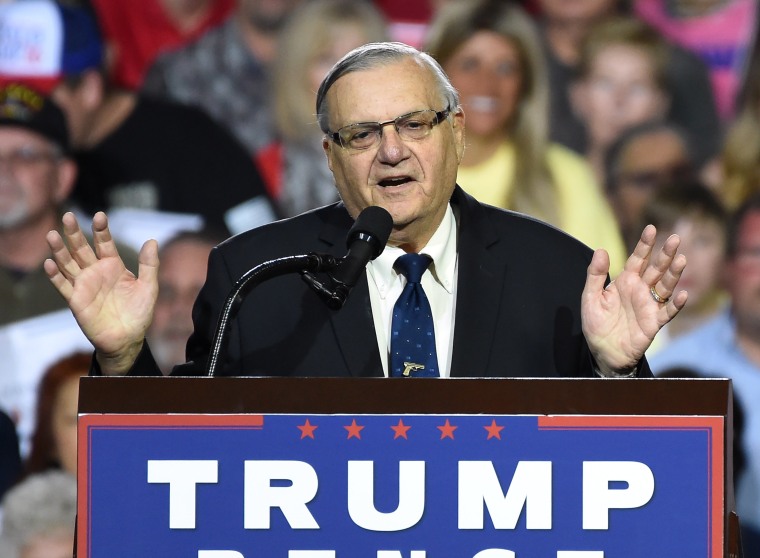 Trump spokeswoman Sarah Huckabee Sanders said Tuesday afternoon that no action would be immediately taken with regards to possibly pardoning Arpaio.
Stanton said Arpaio, who used to boast that he was America's toughest sheriff, had violated "the rights of our Latino residents."
"Nationally, internationally he may be this cartoon character, but here locally he really did terrorize the lives of thousands and thousands of Latino families," he said of Arapaio.
Arpaio told NBC News on Tuesday evening that the decision was in the president's hands.
"I've been with him from day one and I'll always be with him and support him," he said. "So that's their decision right now."
Arpaio added that it would be "an honor" to be pardoned by Trump.
"I think it's an honor for him to go ahead with a pardon. I'm not going to turn it down. I didn't go asking for it, but I'll accept it," he said.
Stanton said that with Trump still choosing to hold the rally, local police were "as ready as we possibly can be" for the event, adding they would be working with with state and federal authorities.
He added he expected tens of thousand of people, both attending the event itself and at outside demonstrations.