Jack Germond, the rotund and worldly-wise political pundit renowned for his columns, campaign books, and appearances on the Sunday talk show The McLaughlin Group, has died at age 85.
Germond's specialty was shrewd and sardonic observation of politicians and campaigns based on four decades of experience that began in 1951 as a columnist for the Monroe, Mich. Evening News. Germond later served as a reporter for the Rochester Times-Union, Washington bureau chief for the Gannett newspaper chain, a reporter for the Baltimore Sun, and with his colleague Jules Witcover, a columnist for the Chicago Tribune--New York News Syndicate.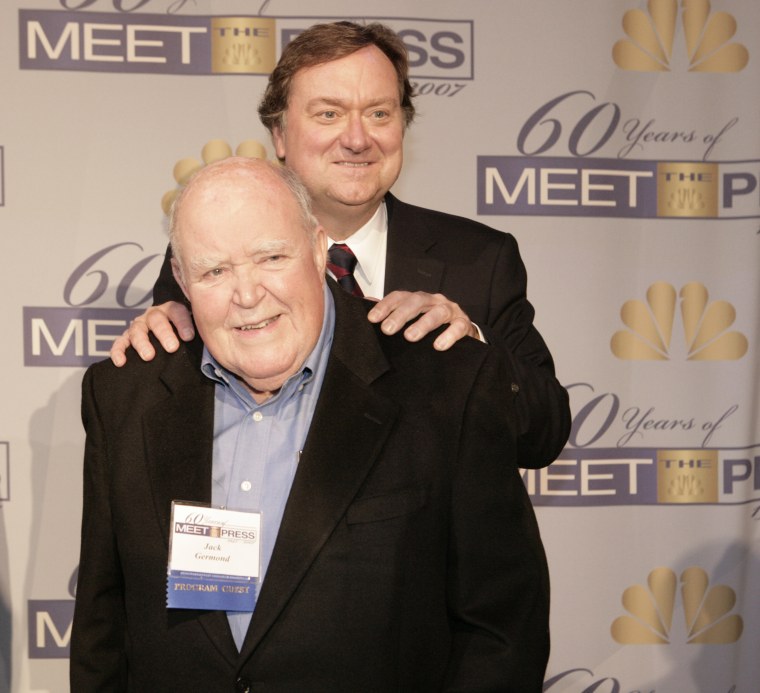 Along with Witcover Germond wrote histories of the 1980, 1984, 1988 and 1992 campaigns that were vivid and novelistic in their insider detail -- compelling reading for anyone interested in American politics.
Germond later wrote two memoirs Fat Man in a Middle Seat: Forty Years of Covering Politics in 1999 and Fat Man Fed Up: How American Politics Went Bad, in 2004.
For the television-watching public, Germond was famous for his wryly cynical jousting with host John McLaughlin on The McLaughlin Group, in which his liberal views clashed with McLaughlin's conservatism.
Germond told the publication Contemporary Authors that there were only two ways to make a decent income in the newspaper business: "to get syndicated or to become an editor. If you want to stay free, syndication is the answer."
His more important goal, he said, was "to have control of your own schedule, so that no one else assigns you. That's a luxury I've had for quite a long time now."