Sen. Rand Paul's neighbor appeared in court Thursday and offered no explanation for allegedly attacking the senator and breaking his ribs.
Dressed in a suit and joined by attorney Matthew Baker, Rene Boucher pleaded not guilty to a charge of fourth-degree misdemeanor assault.
Sources told NBC News that the dispute began when Paul was attacked from behind while mowing his lawn while wearing headphones.
Baker told NBC News Thursday of the assault "It's not about politics" and "It's a messy yard." He said issues between the two men have been going on for a "long time."
Possible feuds over the property line, landscaping and politics have been floated as a possible motivation in the incident.
Baker said that in the neighborhood people are "meticulous" about the appearance of their home "and without disparaging our senator, he's not as meticulous as everybody else might be out there."
Doug Stafford, senior adviser to Paul, in a statement issued Thursday said "As to reports of a longstanding dispute with the attacker, the Pauls have had no conversations with him in many years."
"The first 'conversation' with the attacker came after Sen. Paul's ribs were broken," Stafford said in the statement. "This was not a fight, it was a blindside, violent attack by a disturbed person. Anyone claiming otherwise is simply uninformed or seeking media attention."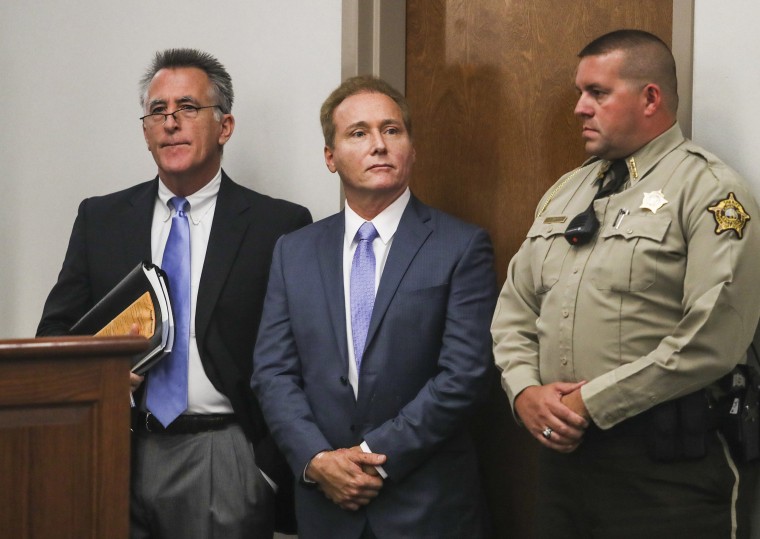 The current charge carries a sentence of up to 12 months in jail, but police told The Washington Post that the charges could rise to felony assault due to the severity of the senator's injuries. Paul tweeted that he had six fractured ribs.
Pressed by reporters outside the district court about the status of the charges, Warren County Attorney Amy Milliken said the charges could still change.
"Both the FBI and the Kentucky state police are continuing their investigation," she said.
Assaulting a member of Congress is a federal crime.
Boucher, who like Paul is a doctor, is required to stay 1,000 feet away from the senator unless the neighbor is in his home, when the distance is reduced to 200 feet. Violating the stay-away order, the judge noted, would be a separate misdemeanor.