WASHINGTON — In California, Republicans and tax cuts go together like avocado on toast.
Forty years ago, voters in the state launched a tax revolt and passed Proposition 13, a referendum that bypassed state legislators to cap property taxes. In the decades since, anti-tax candidates have helped keep large swaths of California red even as the state turned deep blue.
In November, Democrats are targeting multiple House seats amid a backlash to President Donald Trump. In response, Republican candidates are again turning to tax cuts to save them — but state taxes, not the president's plan.
In race after race, GOP candidates and their allies are backing an upcoming state referendum, Proposition 6, that would repeal a 12-cent hike in the gas tax and 20 cents for diesel that state legislators passed to help finance infrastructure projects. By comparison, talk of Trump's and the congressional GOP's $1.9 trillion Tax Cuts and Jobs Act has been muted.
In the 22nd Congressional District, Republican Rep. Devin Nunes has made Proposition 6 his top issue, with multiple ads touting his support. The Congressional Leadership Fund, a super PAC aligned with House GOP leaders, is backing up Rep. Mimi Walters in the 45th District with gas tax ads. In the 25th District, the National Republican Congressional Committee is going after Democratic candidate Katie Hill on the issue, who is running to unseat GOP Rep. Steve Knight.
"I think it's going to play a huge role," Diane Harkey, the Republican nominee in the 49th District, a vacancy created by GOP Rep. Darrell Issa's retirement, told NBC news in an interview. "It's a bread-and-butter, kitchen-table issue, and everyone can relate to it. It's not partisan."
Making tax issues local
With national polls showing voters lukewarm on the Trump tax bill, Republican candidates around the country are running on it to varying degrees. The Wesleyan Media Project, which tracks political TV advertising, found last month that 27 percent of ads over the summer for House GOP candidates mentioned taxes, but only 15 percent explicitly mentioned the president's tax cuts. In Senate races, it was just 6 percent.
Rep. Cathy McMorris-Rodgers, R-Wash., has run at least three ads attacking her Democratic opponent Lisa Brown, a former state Senate leader, on state tax policy. But none have focused on the tax bill in Congress, despite McMorris-Rodgers' position as the highest-ranking woman in the House GOP leadership.
Republicans are looking to state initiatives on taxes to help them in November. In Florida, Gov. Rick Scott, a Republican running for the Senate, is backing a referendum that would require a two-thirds supermajority of the state legislature to raise taxes.
"We're seeing taxes play in a lot of states this year," Republican pollster Chris Wilson said. "If these (ballot) measures get enough traction, they both put Democrats on defense and also have potential to bump Republican turnout in an otherwise down year."
The spirit of '78
There's a special resonance to the tax issue in California, the birthplace of the modern anti-tax movement. And if there's anywhere Republicans should be able to sell tax cuts, it's in Orange County, where four GOP seats are under threat amid a backlash to Trump.
In 1978, Orange County was a solid base of support for Proposition 13, the anti-tax referendum now considered a landmark moment for conservatism. Its passage was seen as a precursor to President Ronald Reagan's small-government appeal.
Looking back, you might also see shades of Trump. The initiative was the brainchild of Howard Jarvis, a tough-talking Southern California businessman who sold it as a populist rebellion against government elites. Now candidates are explicitly tying the gas tax repeal to his legacy.
"Gov. Jerry Brown was Gov. Jerry Brown in 1978, too," said Harkey, who sits on the state tax board and bills herself in ads as a "tax fighter." "Now he's back again and there's another tax revolt."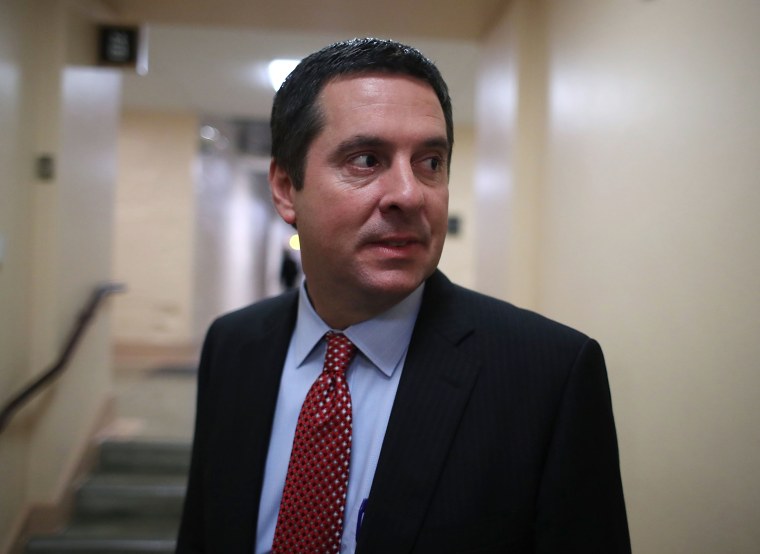 Democrats seem unnerved by the issue — and not without reason. In June, voters by a wide margin recalled a Democratic state senator in north Orange County, Josh Newman, who had voted for the gas tax increase.
In Walters' district, Democratic nominee Katie Porter responded to TV ads attacking her on the gas tax with her own commercial saying she opposed the increase. Three other Democratic House candidates have also backed repeal, according to The Los Angeles Times.
Gil Cisneros, the Democratic candidate in the open 39th Congressional District, said he "wasn't supportive of the gas tax at all" and wishes the state legislature had found a less regressive option to raise revenue. But he doesn't support Proposition 6, saying it would be too disruptive to reverse the plan now.
Harkey's opponent, Democrat Mike Levin, said he opposes Proposition 6 and, like Cisneros, blames the gas tax increase on Trump's failure to pass a federal infrastructure bill. But Levin, along with other Democrats, is confident he has the edge on taxes — thanks to the GOP tax cuts passed in D.C.
'Angst' over SALT
California came up a lot while Republicans in the U.S. Capitol were debating their tax reform package last year. The bill cut tax rates, but it also capped the State and Local Tax deduction, known as SALT at $10,000, and limited the mortgage interest deduction to loans of $750,000.
While most Californians are expected to get a tax cut, the changes disproportionately affect residents in Orange County, where the median home price is $719,000, according to Zillow, and state taxes are among the highest in the nation.
"At the time there was a lot of angst," said Carolyn Cavecche, president of the Orange County Taxpayers Association and the former Republican mayor of Orange. "Losing all those deductions was going to hurt a lot of people in Orange County, and it didn't depend on whether you were a Republican or a Democrat."
Just as the gas tax has split Democrats, the GOP bill in Washington split Orange County Republicans. Reps. Issa and Dana Rohrabacher voted against it while Reps. Walters and Ed Royce voted in favor.
The lost deductions have given Democrats an unusual opportunity, in California and similar districts in states like New Jersey, to brand themselves as the party protecting upper middle-class voters from a tax hike.
"They're trying to gain political mileage by squawking about infrastructure and what we need to repair roads, but they're not saying a word about the Washington Republicans who have taken away federal tax breaks used by millions of middle-class Californians," Levin told NBC News.
CORRECTION (Sept. 7, 2018, 11:15 a.m. ET): An earlier version of this article misspelled the last name, and omitted the first name, of a California Republican who voted against the tax bill in the House last year. He is Dana Rohrabacher, not Rohrenbacher.