Vermont Sen. Bernie Sanders has been getting asked a lot lately about something that happened seven years ago — a complicated 2010 land deal involving a small Vermont college run at the time by his wife, Jane.
The reason Bernie Sanders, I-Vt., has been parrying reporters' questions is a reported federal probe into his wife's handling of the matter.
The Washington Post reported earlier this month that Department of Justice officials are collecting evidence connected to alleged unfulfilled donation promises made by Jane Sanders during her tenure as president of Burlington College that allowed the school to secure millions of dollars in financing to buy more land.
And a federal law enforcement official confirmed that authorities are investigating the deal, The New York Times reported, while Politico said in late June that FBI agents had begun collecting "hard drives, audit reports and spreadsheets" belonging to the college as part of a probe that had been going on for at least 18 months.
NBC News has not confirmed the investigation. Two lawyers hired by Jane Sanders, the U.S. Attorney's Office for the District of Vermont, the FBI and the Department of Justice, have all declined to comment.
Bernie Sanders most recently publicly addressed the issue last week, with the senator telling ABC's "The View" that "we'll see where the process goes" after being asked on the show about an investigation into his wife.
Let's take a look at what this is all about.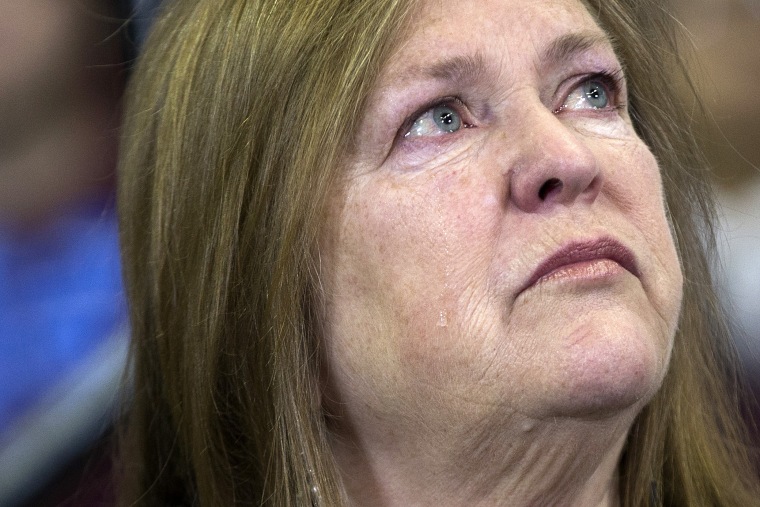 What's the deal in question?
In 2010, Jane Sanders, who had been president of Burlington College, a small liberal arts school of about 200 students, since 2004, entered into a $10-million deal to buy 33 acres of lakefront land from the Roman Catholic Diocese of Burlington as part of a college expansion plan designed to attract more students.
She applied for a $6.5-million loan for the deal, telling lenders the school would be able to afford the debt with $2.6-million in donations and another $5 million in expected donations, according to Politico. Sanders also said money would come in from the enrollment increases she expected would follow the expansion.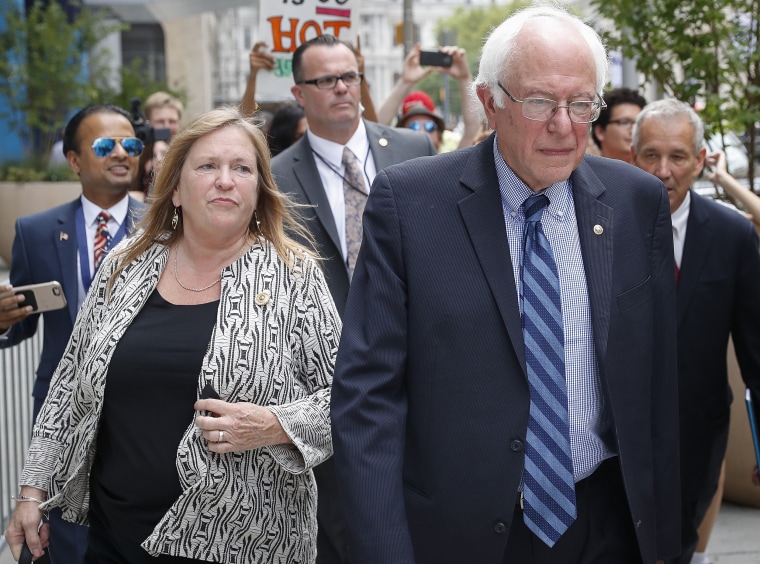 But less than a year after the deal closed in December 2010, Sanders resigned under pressure from the college board of trustees after it became apparent she was not able to secure the commitments for the donations she'd promised.
In the years following her exit, the school's financial picture continued to deteriorate and the college closed in May 2016 as a result of what it said then was the "crushing weight" of the debt it could not pay off from the deal Sanders reached when she was president.
In 2015, VTDigger.org, an investigative journalism website focusing on Vermont news, reported that Sanders had grossly overstated the "confirmed" donation amounts on the application to buy the property.
The Burlington Diocese, which had loaned the college $3.6 million to purchase its land, said in a statement to NBC News that it reached a settlement with Burlington College about the remaining debt and had no further comment.
What started the reported investigation?
The matter was first brought to the attention of federal authorities in January 2016 after Brady Toensing, a former vice chairman for the Vermont GOP and, at that time, the state chairman for Donald Trump's presidential campaign, sent a letter to the U.S. Attorney's Office for the District of Vermont to "request an investigation into what appears to be federal loan fraud involving the sale of the Roman Catholic Diocese of Burlington headquarters (33-acres of prime, lake-front property) to Burlington College."
Related: Bernie Sanders Faces Feisty Democratic Challenger
"The loan transaction involved the overstatement and misrepresentation of nearly $2 million dollars in what were purported to be confirmed contributions and grants to the college," Toensing wrote in the letter, which he provided to NBC News.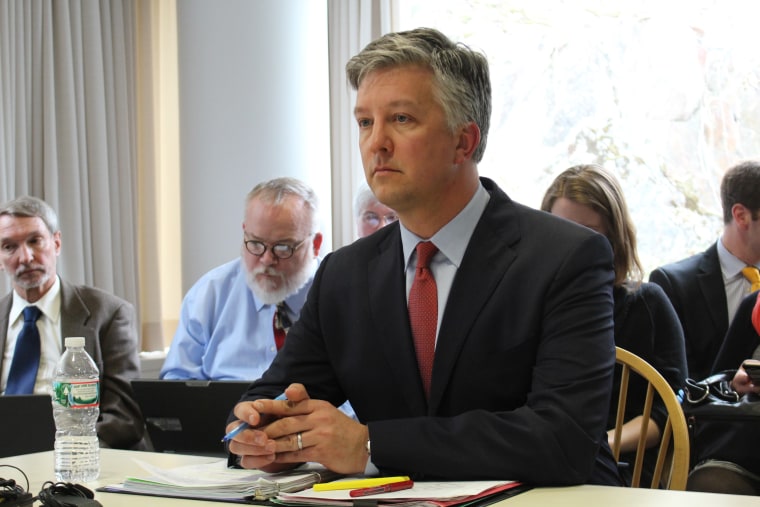 He also accused Jane Sanders of abusing her "privileged status as the wife of a powerful United States Senator," which, he said "seems to have inoculated her from the robust underwriting that would have uncovered the apparent fraudulent donation claims she made."
In a second letter to the U.S. Attorney's office on May 25, 2016, Toensing alleged he was "recently approached and informed that Senator Bernard Sanders' office improperly pressured People's United Bank to approve the loan" application submitted by Jane Sanders.
A spokesperson for People's United Bank did not respond to questions from NBC News.
What do the Sanders have to say?
Both Sanders say the allegations are politically motivated.
In an interview with "The View" last Wednesday, Bernie Sanders repeatedly pointed to Toensing's background in the state's GOP as reason for concern, calling it a "really sad state of affairs in American politics where it is not enough to try to destroy public officials or candidates. You got to go after family members as well. That really stinks."
Bernie Sanders didn't dispute that federal authorities were investigating his wife. "We will see where the process goes," he said.
Jane Sanders, in a recent interview with the Boston Globe, referring to Toensing, said she found "it incredibly sexist that basically he's going after my husband by destroying my reputation, and that's not okay."
Jeff Weaver, a spokesman for the Sanders, said Toensing's claims are politically motivated and that federal authorities were just "following up on his baseless allegations."
"It's a political tactic, it creates a cloud that sits over you for months," Weaver, the campaign manager for Bernie Sanders' 2016 presidential run, told NBC News.
Weaver wouldn't confirm that Jane Sanders was under investigation, although he said that neither she nor her husband had not been contacted by federal authorities.
Weaver repeatedly pointed out that Toensing sent his complaint "five years after Jane Sanders left" Burlington College — in the midst of Bernie Sanders' primary challenge to Hillary Clinton.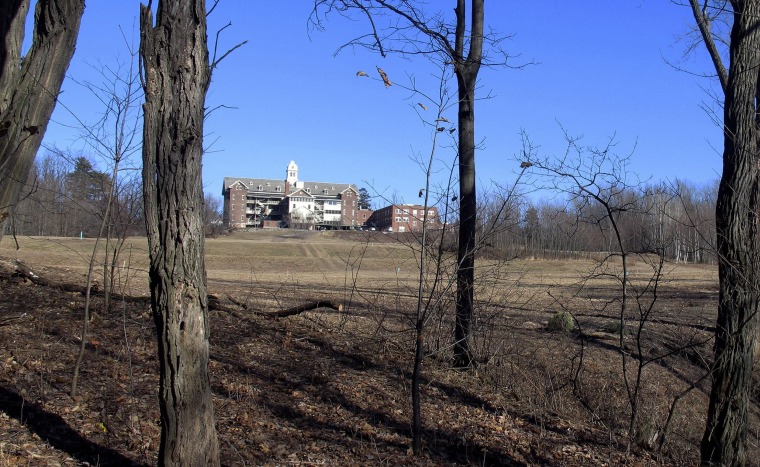 In an interview with NBC News, Toensing said his complaint was "based on facts from public records, analysis of those facts and good reporting from local investigative reporters."
"The senator's claims are a typical, politician's diversion and the lamest play in the book. He should just answer the allegations," Toensing said.