While Supreme Court nominee Neil Gorsuch received mostly gracious reviews as he made his introductory rounds on Capitol Hill, his confirmation hearing on Monday may be where the pleasantries end.
Senate Democrats' lingering resentment over the GOP's successful blockade of Merrick Garland, President Obama's Supreme Court pick, along with their opposition to President Trump's signature issues could turn the Gorsuch hearings into a proxy war over Democratic frustrations with the White House. But their opposition will run headlong into a GOP majority united in their enthusiasm for Trump's nominee.
As the confirmation hearings begin Monday, here are some of the players to watch: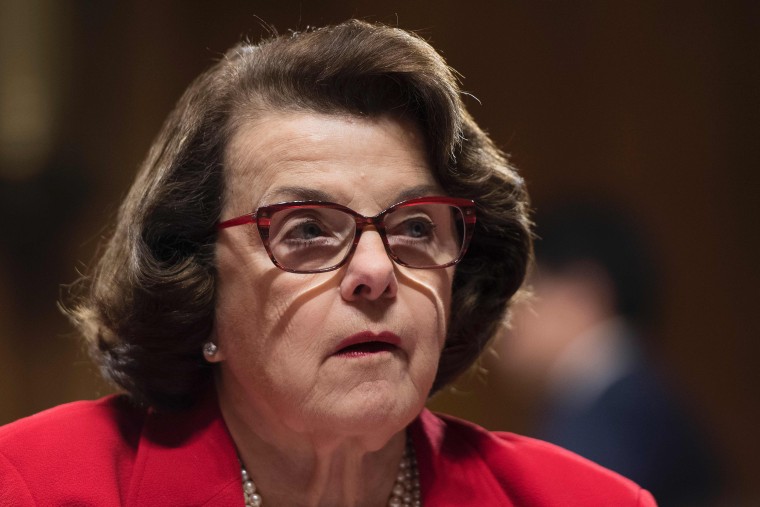 Sen. Dianne Feinstein, D-Cali. — The highest ranking Democrat on the committee will help set the tone for how the eight other members of her caucus question Gorsuch. She has called the nominee "a very caring person" and "legally very smart," but also sent him a letter the week before the hearings to ask for more information from the nominee. She specifically asked for documents relating to his work for the Justice Department under President George W. Bush and his "role in important litigation about executive power."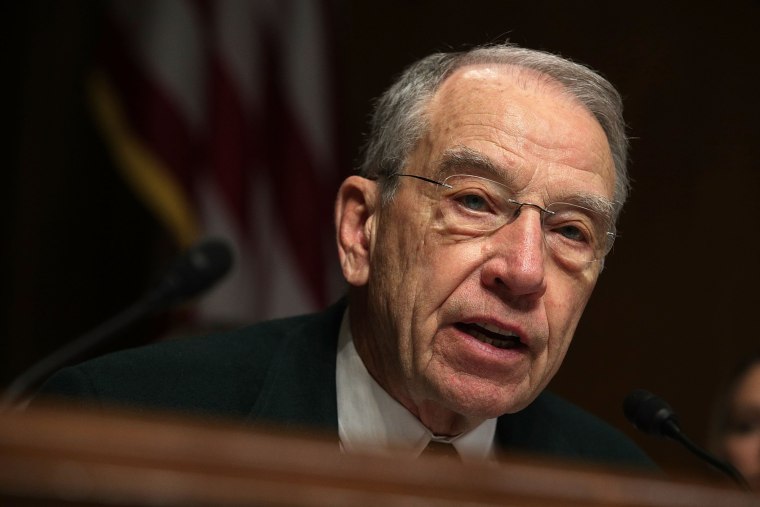 Sen. Chuck Grassley, R-Iowa — The chair of the Senate Judiciary Committee will be running the show when Gorsuch sits down for his anticipated grilling. He's had one high-profile warmup already when attorney general nominee Jeff Sessions appeared before the committee. Grassley is well liked on both sides of the aisle but earlier this month sparred with Democratic Sen. Al Franken over the senator's now noteworthy question to Sessions about whether he had contact with Russian officials. Those tensions may still linger if Franken or other Democrats push Gorsuch on the defensive about Trump's controversial comments and executive orders.
Related: Confirmation Hearings Begin for Supreme Court Nominee Neil Gorsuch
Sen. Richard Blumenthal, D-Conn. — The Connecticut senator drew the president's scorn when he said Gorsuch privately told him the judge was "disheartened by the demoralizing and abhorrent comments made by President Trump about the judiciary."
The comments came after Trump slammed a "so-called judge" for halting his original travel ban from seven Muslim-majority countries. He then criticized Blumenthal for being dishonest about his service in Vietnam and accused him of misrepresenting what Gorsuch told him. Other senators, however, said Gorsuch expressed similar sentiments to them.
Like many Democrats, Blumenthal has said he is still angry Senate Republicans failed to hold hearings on Merrick Garland after Justice Antonin Scalia's death last year.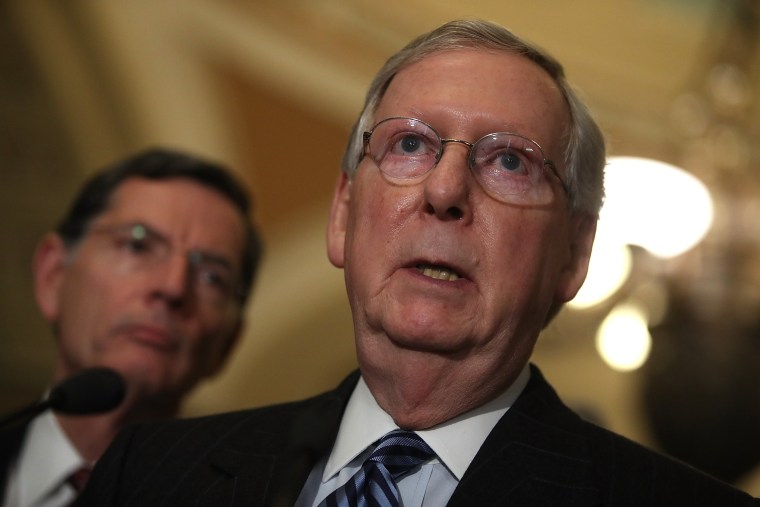 Sen. Mitch McConnell, R- Ky. — The Senate Majority Leader has vowed that Gorsuch will be confirmed before the Senate goes on recess in April. And he has not ruled out using the so-called "nuclear option" which would eliminate the 60-vote threshold needed to advance the nomination under current Senate rules, saying only that he is confident Gorsuch will get the required votes. In 2013 Senate Democrats used the maneuver to advance some of President Obama's nominees, but it did not apply to nominees to the high court.
Trump has encouraged the use of the nuclear option if Gorsuch's nomination stalls. "If we end up with that gridlock, I would say, 'If you can, Mitch, go nuclear,'" he said last month.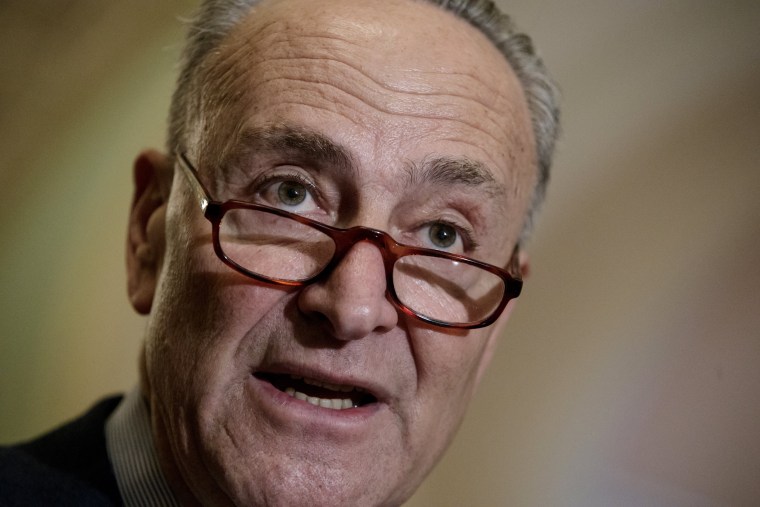 Sen. Chuck Schumer, D-N.Y. — The highest ranking Democrat in the Senate has been previewing his case against Gorsuch, painting the judge as an ideological extremist beholden to special interests. He said members of his caucus will come to their own conclusions about how to vote but he will make his views "very strongly known to them" after the hearings. Eight Democrats would need to vote for cloture for McConnell to avoid invoking the nuclear option.
The Red State Democrats — Ten Senate Democrats face re-election next year in states Trump won, and the president won 56 percent of voters who said the Supreme Court appointment was important, according to national exit polls. It puts Democrats in those states in the unenviable position of having to choose between trying to block the nomination or face a potential backlash from their Democratic base by at least voting for cloture. Most have so far remained mum on how they will vote saying they will wait for the hearings to play out.
The Outside Groups — Further complicating the calculation for Democrats will be the liberal forces on the sidelines pressuring them to oppose Trump's pick. The People's Defense is a coalition of groups encouraging grassroots efforts to derail the nomination. Sen. Chris Coons, D-Del., got a taste of their influence last month when his office was flooded with phone calls encouraged by the Progressive Change Campaign Committee after signaling an openness to approve Gorsuch.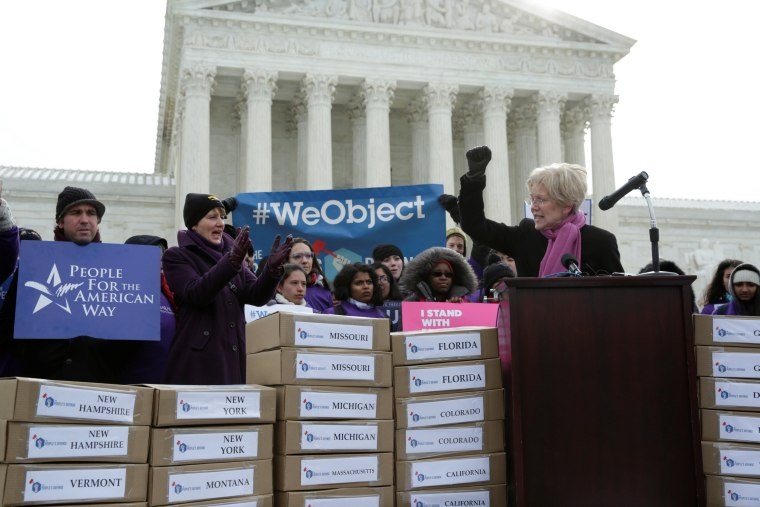 The Koch brothers, National Rifle Association and Judicial Crisis Network are among the conservative groups to form their own coalition to promote Gorsuch. Their job is a bit easier though, as Gorsuch enjoys broad GOP support. Instead they have focused on the Democrats in states won by Trump up for re-election in 2018. The Great America Alliance, a spinoff of the pro-Trump super PAC, is spending a reported $3.5 million on television and digital ads Florida, Michigan, Missouri, Pennsylvania and Wisconsin. Concerned Veterans for America also launched web abs for Gorsuch in a number of the same states.