Senate Majority Leader Chuck Schumer, Sen. Kirsten Gillibrand and the majority of House Democrats from New York, including Reps. Jerry Nadler and Alexandria Ocasio-Cortez, on Friday called on Gov. Andrew Cuomo to resign, increasing the pressure on the governor to step down amid an investigation into multiple sexual harassment allegations.
"Confronting and overcoming the Covid crisis requires sure and steady leadership. We commend the brave actions of the individuals who have come forward with serious allegations of abuse and misconduct. Due to the multiple, credible sexual harassment and misconduct allegations, it is clear that Governor Cuomo has lost the confidence of his governing partners and the people of New York. Governor Cuomo should resign," Schumer and Gillibrand said in a joint statement issued early Friday evening.
Schumer had called the allegations against Cuomo "nauseating" on Thursday, but added that state Attorney General Letitia James should be allowed to complete her probe into the allegations against the state's three term governor. Gillibrand, who was the first senator to call for Sen. Al Franken to resign in 2017 amid sexual harassment claims, had also urged that James be given time to complete her investigation into the multiple claims against Cuomo.
Nadler, the powerful chair of the House Judiciary Committee, said that James' investigation into the six harassment allegations against the governor should continue, but "there is a difference between formal investigations that may end in charges and a question of confidence in our political leadership."
"Gov. Cuomo has lost the confidence of the people of New York. Gov. Cuomo must resign," Nadler said in a statement.
A defiant Cuomo told reporters in a phone briefing before the Schumer and Gillibrand statement that he won't bow "to cancel culture" and isn't going anywhere.
"I am not going to resign," he said, adding that lawmakers won't know the facts until James' investigation is concluded.
"Politicians who don't know a single fact but yet form a conclusion and an opinion are in my opinion reckless and dangerous," Cuomo said. "The people of New York should not have confidence in a politician who takes a position without knowing any facts or substance."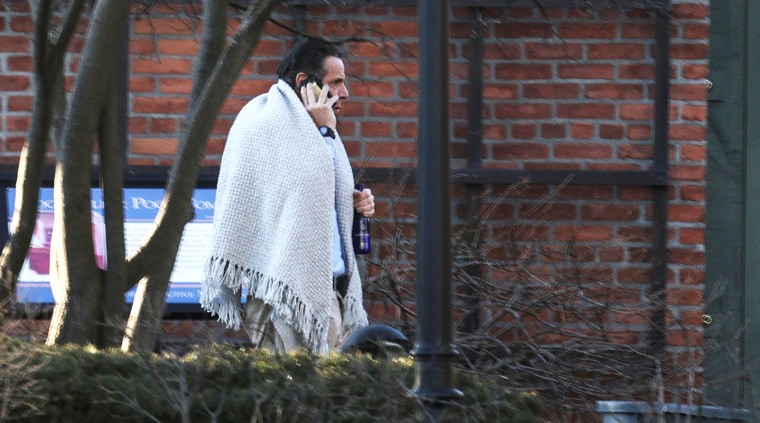 Nadler's statement was one of more than a dozen from Democrats in New York's congressional delegation Friday calling on the governor to step down, most issued within an hour of one another. By the end of the day, 16 of the 19-member delegation had called on Cuomo to resign.
Rep. Carolyn Maloney, the chair of the House Oversight and Reform Committee, said, "I support those who spoke out about their stories and admire their courage," and said she was joining with other Democrats who have called on Cuomo to step down "in the best interest of all New Yorkers."
Ocasio-Cortez released a joint statement with fellow progressive Rep. Jamaal Bowman also calling for Cuomo's resignation, citing the most recent allegation against him.
"The fact that this latest report was so recent is alarming, and it raises concerns about the present safety and well-being of the administration's staff. These allegations have all been consistent and highly detailed, and there are also credible media reports substantiating their accounts," they said, noting that Cuomo is also being investigated for underreporting the number of Covid-19 nursing home deaths.
"As members of the New York delegation to the U.S. House of Representatives, we believe these women, we believe the reporting, we believe the attorney general, and we believe the fifty-five members of the New York State Legislature, including the State Senate majority leader, who have concluded that Governor Cuomo can no longer effectively lead in the face of so many challenges," the pair said.
Reps. Nydia Velázquez, Sean Patrick Maloney, Mondaire Jones, Adriano Espaillat, Brian Higgins, Antonio Delgado, Yvette Clarke, Paul Tonko, Ritchie Torres and Grace Meng also issued calls for Cuomo to step down Friday. Rep. Kathleen Rice was the first to call for his resignation March 1.
Cuomo has denied touching anyone inappropriately, but he has acknowledged that he acted in ways that made people feel uncomfortable. He said that was unintentional and apologized. Cuomo has said repeatedly he will not resign.
Multiple sources told NBC News that the flood of calls was "member driven" after lawmakers finally reached a tipping point.
"We've been testing the temperature for weeks and finally decided now Cuomo doesn't have the gravity to lead the state," a source with direct knowledge of the situation said, citing the latest harassment allegations and the large number of state lawmakers urging him to step aside.
The number of members of the delegation speaking out will have a "gravitational pull," one source said.
This is "a chorus that will add many voices," the source said.
Velázquez, who's served in Congress since 1993, said, "There is only one way the governor can truly restore accountability and confidence to his office: he must resign."
Meng was on MSNBC right before her statement was released, where she said she thought it had become "increasingly difficult" for the governor to effectively lead the state.
Reps. Hakeem Jeffries, Gregory Meeks and Tom Suozzi all said James should be given time to finish her probe, with Suozzi and Meeks adding that if Cuomo can't govern with the distractions, he should step aside.
The calls came one day after a group of nearly 60 state lawmakers demanded Cuomo's resignation and state Assembly Speaker Carl Heastie authorized the Assembly Judiciary Committee to begin an impeachment investigation into the allegations against his fellow Democrat.
State Senate Majority Leader Andrea Stewart-Cousins, a Democrat, has also called for Cuomo to resign.
So far, the White House has not joined those calls. White House press secretary Jen Psaki said earlier Friday that President Joe Biden "believes every woman who comes forward…deserves to have her voice heard," and that the president "certainly supports" the investigation into the claims moving forward.
The pressure on Cuomo has intensified following a report in the Albany Times-Union citing an unnamed source earlier this week that said an unidentified aide had claimed Cuomo reached under her shirt and fondled her after summoning her to his official residence late last year.
A lawyer for the governor said Thursday that she reported the allegation to police after the woman involved declined to do so herself, and the matter was also referred to the attorney general's investigation.
Albany Mayor Kathy Sheehan told the Times-Union on Thursday night that New York State Police had referred the matter to the Albany Police Department, a move she described as "highly unusual."
"No one can recall the Albany Police Department being contacted with a complaint of this type that happened on state property," Sheehan told the paper.
Cuomo called the woman's account "gut-wrenching" after the Times-Union published it on Wednesday, but insisted in a statement earlier this week that "I have never done anything like this."
"I am not going to speak to the specifics of this or any other allegation given the ongoing review, but I am confident in the result of the attorney general's report," he said.
Cuomo struck a similar tone Friday, while suggesting some of his accusers might have ulterior motives.
"I won't speculate about people's possible motives," he said. "There are often many motivations for making an allegation, and that is why you need to know the facts before you make a decision."
"There are now two reviews on the way, and no one wants them done more quickly and thoroughly than I do," Cuomo continued, referring to the probe into harassment allegations and another by the Brooklyn U.S. Attorney's Office into the way his administration handled data about nursing home deaths from Covid-19.
"Serious allegations should be weighed seriously. That is why they are called serious," he said.
In the meantime, Cuomo said he plans to focus on his job.
"We have a budget due in two weeks" and a vaccination program that needs ramping up, he said. "Let the review proceed."
NBC's Tom Winter and Jonathan Dienst contributed to this report.