Joseph Jackson was one of the millions of Americans inspired by Barack Obama's 2008 White House bid. A black man in the nation's whitest state, he coordinated voter registration drives and cast his first-ever ballot for the candidate who would become the nation's first African-American president.
And he did it all while incarcerated in a maximum-security prison, serving 19 years for manslaughter.
That's because Jackson, 52, was convicted in Maine, one of just two states that allow felons to vote from behind bars. In the U.S., nearly all convicted felons are disenfranchised during their prison sentences and, often, barred from the ballot for years after release. Sometimes, offenders lose the right to vote for life.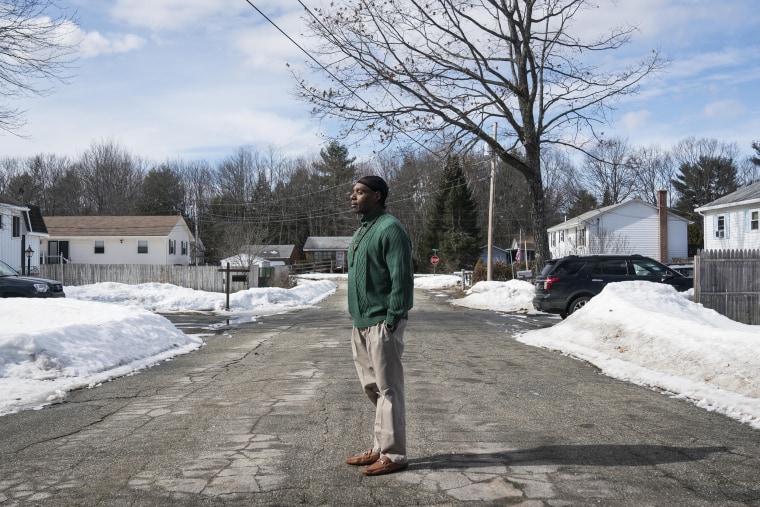 But as the impact of felony disenfranchisement laws grows along with skyrocketing incarceration rates, other states are rethinking the rules that kept 6.1 million Americans from voting in 2016. Alabama, Maryland and Wyoming have all recently eased voting restrictions for released felons, while Florida organizers have put a constitutional amendment on November's ballot to give most ex-offenders their voting rights back after completing their sentences, including for any on probation or parole.
Meanwhile, Maine and Vermont remain unique in preserving voting right for prisoners — and serve as a model for states like New Jersey, where Democrats, newly in control of all three branches of government, plan to propose a bill to stop the disenfranchisement of felons and allow them to vote from behind bars.
Advocates say the rehabilitative effects of letting incarcerated felons have a voice in their communities are profound, while critics argue they shouldn't be permitted to take part in a process that could end up affecting the very laws they've broken.
For Jackson, getting involved in politics behind bars — petitioning lawmakers on prison reform, founding a chapter of the National Association for the Advancement of Colored People (NAACP), and casting that first ballot — put him on a path for life after prison. Released in 2013, he earned a master's degree and works on behalf of inmates and their families with the Maine Prisoner Advocacy Coalition.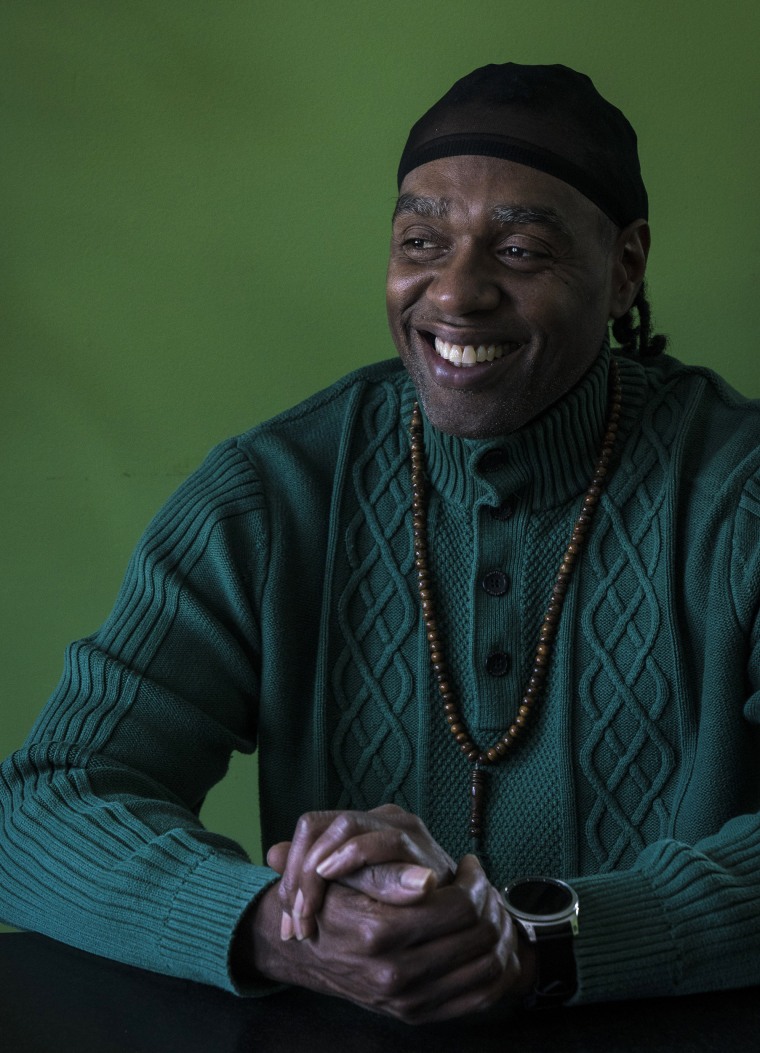 "It committed me to prison reform, social reform, to work in social justice," Jackson said of that 2008 vote, which occurred about halfway through his nearly two decades behind bars. "Having some sense of community and being part of the society is really necessary."
Advocates and corrections officials say voting plays a positive role in keeping prisoners connected to the outside world.
"When you're incarcerated, it's hard to feel a part of a connection to the community," said Tom Dalton, the executive director of Vermonters for Criminal Justice Reform. "We want people who are incarcerated to remain connected to the community and to be civic minded and be moving in that direction, so when they're coming out they're interested in being productive members of society."
Not everyone supports letting inmates or even formerly incarcerated people vote. Nationwide, Republicans have defended laws disenfranchising voters because of criminal convictions.
"If you're not willing to follow the law yourself, then you can't command the right to make it for other people," said Roger Clegg, president of the Center for Equal Opportunity, a conservative think tank that opposes affirmative action.
He argued that it would be more rehabilitative for ex-offenders to have to apply to get their rights back after completing both their court-mandated sentences and a waiting period.
But Dalton said that after working with inmates for decades, he's noticed how voting can also help dissipate the isolation and alienation many prisoners feel.
Lisa Menard, commissioner of the Vermont Department of Corrections, said she thinks it can reduce recidivism.
"If you know your neighbors," she said, "you're probably less likely to victimize them."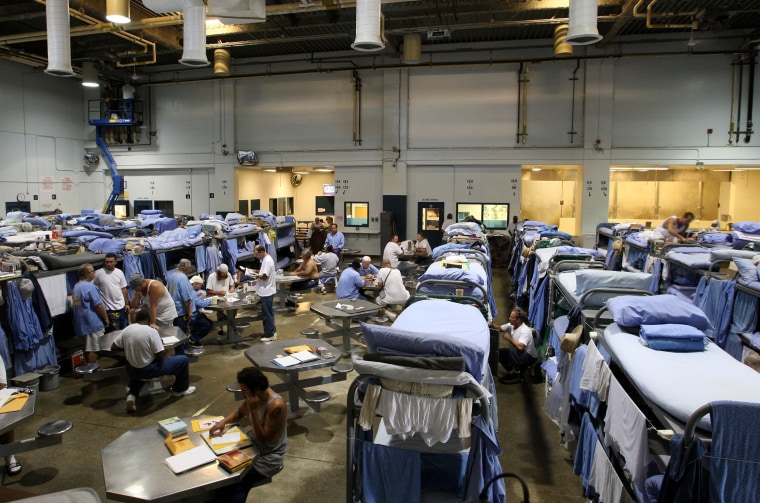 There are some restrictions. Prisoners with out-of-state residency cannot vote in either state, though the 250 Vermont prisoners in out-of-state jails can still vote in Vermont, as they would be able to if they were in-state. In Maine and Vermont, inmates must register to vote wherever they most recently lived, which ensures that a prison doesn't become a political force, and cast absentee ballots.
Chris Barton, restorative systems administrator at the Vermont Department of Corrections, said prison staff inform inmates of their right to vote 90 days before all elections. The prison posts inmate voter guides in the library that include details on how to register, request an absentee ballot and return it on time. In Maine, Secretary of State Matthew Dunlap has gone to Maine State Prison to help inmates register to vote. Once they've registered and requested an absentee ballot, they can mail the completed ballot in.
That makes it hard to track how many of the roughly 3,900 prisoners incarcerated by Vermont and Maine actually exercise their right to register and vote. Neither Maine nor Vermont track inmates' absentee ballots, and registration records are spread out across each state — in whatever counties prisoners register in.
Anecdotally, the number appears low. In Maine State Prison, where he served the majority of his sentence, Jackson said the NAACP-organized voter registration drives register a couple hundred of men each year. (There are currently 916 inmates.)
Vermont's Department of Corrections said only a handful of prisons had tracked voter registration numbers for the 2016 election. At a women's prison in Burlington, Vermont, 58 registered to vote out of an average population of 155. At a prison in Windsor, Vermont, that closed last year, 30 of the 100 inmates registered to vote. At a prison in St. Johnsbury, Vermont, 22 registered to vote out of an average population of 129.
Maine and Vermont have seen little effort to strip inmates of their voting rights, even as other states grapple with the issue. Florida's Republican governor, Rick Scott, has said the state will fight a federal court ruling that declared its tough process for restoring voting rights to ex-offenders unconstitutional. But Republican leaders in both Maine and Vermont told NBC News that the issue isn't on their radar.
In Vermont, the Republican Party said they would oppose measures to end inmate voting.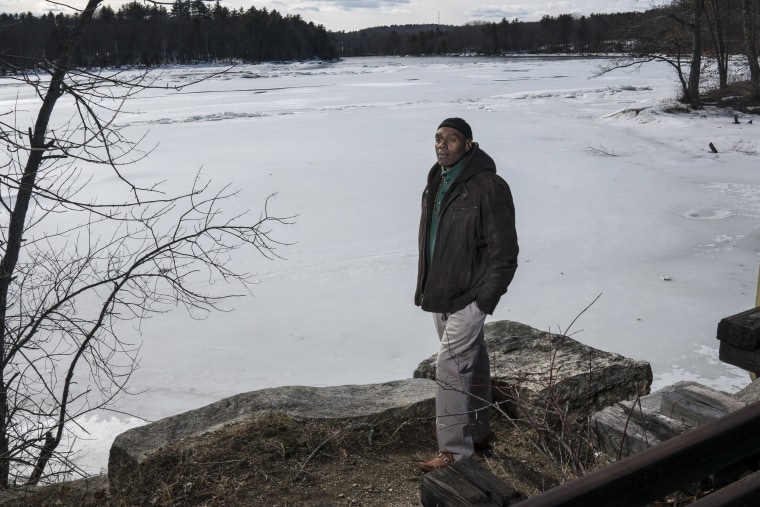 "The last thing we want to do is start putting up insurmountable barriers to participation in civic life because someone may have been convicted of a crime," a spokesman for the state Republican Party, Mike Donohue, told NBC News. "People's right to vote is sacred."