One of the first big decisions the Democratic Party has to make after losing the White House is who will be its next formal leader. Early jockeying has helped to clarify a field of candidates, dominated by Rep. Keith Ellison of Minnesota, but the race is far from over.
The election won't be held until late February during a meeting in Atlanta, and the only votes that matter are those of the several hundred members of the Democratic National Committee.
Ellison's public support is impressive, and it has helped to keep potential challengers on the bench, but it's not necessarily reflective of actual DNC votes.
Endorsement from Sens. Chuck Schumer of New York, Elizabeth Warren of Massachusetts and Bernie Sanders of Vermont are coups for Ellison — but none of them has a vote on the DNC, and neither does Ellison, himself.
Related: Rep. Keith Ellison Enters Race for DNC Chairman With Strong Support
While the race has quieted heading into the Thanksgiving holiday following an initial flurry, it will pick up again during the first weekend in December, when state party chairmen and chairwomen from across the country gather in Denver.
The state party heads hold outsize sway in internal party business, and they have tentatively agreed to vote as a bloc. Two of them are also potential contenders for the job.
Other DNC committees will also meet in Denver that weekend to clarify the selection process, because the party hasn't held an open election since 2005. (President Barack Obama has appointed the chairmen and chairwomen since then, as is standard for the party in control of the White House.)
Here are three big questions party is facing in selecting its next leader:
Who else will get in the race?
The entry of another top-tier candidate, like Labor Secretary Tom Perez, who has expressed interest, would dramatically alter the race.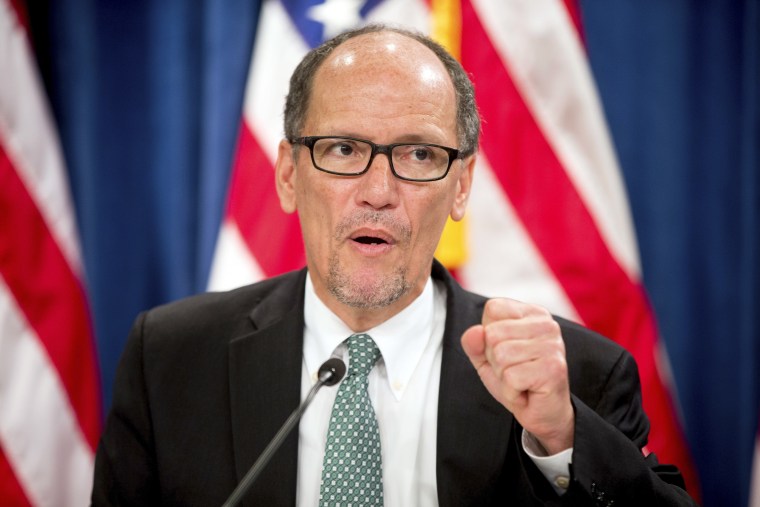 People close to Obama and to Hillary and Bill Clinton have looked for big-name alternatives, but so far they've come up short, at least publicly. Ellison endorsed Sanders in the presidential primaries and has been a progressive critic of the White House at times.
Former Michigan Gov. Jennifer Granholm was approached, but she declined, according to several sources, while Reps. Xavier Becerra of California and Steve Israel of New York pulled themselves out of contention after considering runs, as did former Maryland Gov. Martin O'Malley.
Another potential establishment favorite is also out after Vice President Joe Biden's office shot down speculation about his leading the party Tuesday evening. Some Democrats had tried to draft Biden into the race.
"The vice president is not interested in being DNC chair, but he intends to remain deeply involved in helping shape the direction of the Democratic Party moving forward," a spokesperson told NBC News.
Perez is biding his time before announcing a decision, but he may opt to run for governor of Maryland, instead.
That leaves a field of candidates that can be reduced to Ellison and everyone else.
Related: Field of Candidates to Head Democratic Party Expands Quickly
Except for former DNC Chairman Howard Dean, the other potential or declared candidates — South Carolina Democratic Party Chairman Jaime Harrison, New Hampshire Chairman Ray Buckley, and Ilyse Hogue, president of NARAL-Pro-Choice America — are respected but not very widely known.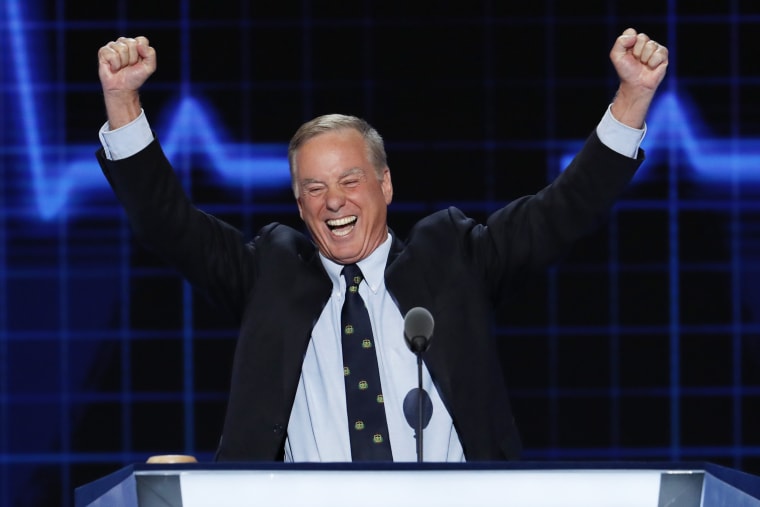 And while Dean has volunteered to repeat what was widely seen as a successful tenure and has support on the DNC, even he has suggested that it might be better to find someone new.
Ellison is supported by a professional campaign team of aides who have been busy whipping votes. He's already traveled to California, New York and Detroit to meet with Democratic delegations, with more travel in the works.
There's still plenty of time, however, for someone else to get in.
And some the biggest endorsements remain up for grabs, including those of Obama, Biden, Hillary Clinton and House Minority Leader Nancy Pelosi, who is influential in the California delegation, the DNC's largest.
Does the DNC need a full-time head?
The biggest knock on Ellison is that he would have to split his time between his congressional and party duties at a time when the party is out of power and needs intensive rehab.
Ellison has no intention of giving up his House seat if elected chairman, despite a noncommittal answer to that question this week, a source familiar with his thinking told NBC News.
The DNC's charter calls for the chairman to "serve full time," as former Chairman Don Fowler noted in a memo to members in a memo last weekend. "We should never again equivocate on this very important provision of the Charter," Fowler wrote. "A part time Chair simply cannot get it done."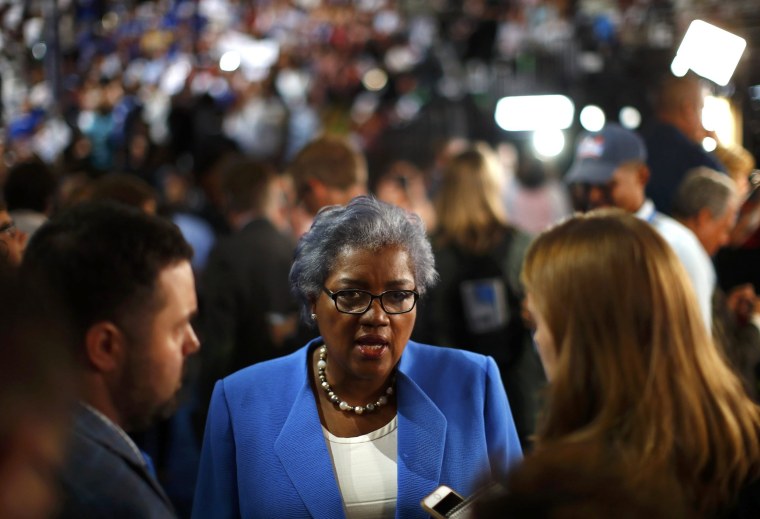 But Ellison's backers note that that section of the charter was disregarded for the previous two leaders, Rep. Debbie Wasserman Schultz of Florida and then-Gov. Tim Kaine of Virginia, who each held other jobs while also leading the party.
"We all know the Democratic Party is not a one-person show," four state party leaders who support Ellison wrote in response to Fowler. "Congressman Keith Ellison will bring on the best, most talented Democrats in the country" to work with him, they said.
But there remain concerns even among Democrats who support Ellison about the complications of his holding both jobs.
Others have wondered whether Ellison, who represents one of the most progressive districts in the country — Minneapolis and several of its suburbs — is the right messenger or has the right experience in the nitty-gritty mechanics of running competitive elections.
Meanwhile, Buckley, who is also the president of the Association of State Democratic Party Chairs, pitched himself to DNC members Monday "as someone who remained completely neutral throughout the 2008 and 2016 nomination processes."
"My candidacy wouldn't be a rehash of the 2016 contest," he wrote in what could be seen as subtle rebuke of Dean and Ellison, who were vocal supporters of Clinton and Sanders, respectively.
One chairman or two?
Then there's the question of whether the DNC will even have a single leader next year.
In the 1990s, the party had a double-barrel system in which one chairman served as party figurehead and spokesperson, while the other handled day-to-day nuts and bolts.
Many Democrats have called for a return to that system, especially if Ellison were to win and keep his sat in Congress.
Related: Could the Left Stage a DNC Coup? 'There Has to Be a Complete Restructuring'
Buckley floated the idea in his memo to DNC members, presumably envisioning himself in the nuts-and-bolts role and another person — perhaps Ellison — as the figurehead.
"Both Chairs would work as a team, participate in fundraising and oversee the general operation of the party," he wrote.