The Department of Homeland Security announced on Monday that it plans to end "temporary protected status" for Haitians who were allowed entry to the U.S. following a devastating earthquake in 2010.
DHS Acting Secretary Elaine Duke announced on Monday that the protections will come to an end on July 22, 2019, according to a statement from the department.
The announcement was first made earlier by senior administration officials who briefed reporters on a call.
Related: What does Haiti have to show for $13 billion in earthquake aid?
"The decision to terminate TPS for Haiti was made after a review of the conditions upon which the country's original designation were based and whether those extraordinary but temporary conditions prevented Haiti from adequately handling the return of their nationals, as required by statute," the statement said.
"Based on all available information, including recommendations received as part of an inter-agency consultation process, Acting Secretary Duke determined that those extraordinary but temporary conditions caused by the 2010 earthquake no longer exist."
Amanda Baran, policy consultant at the Immigrant Legal Resource Center, called the termination of the status a "heartless decision" and said the Trump administration has no plan in place for the U.S.-born children who may now lose their Haitian parents and caregivers to deportation.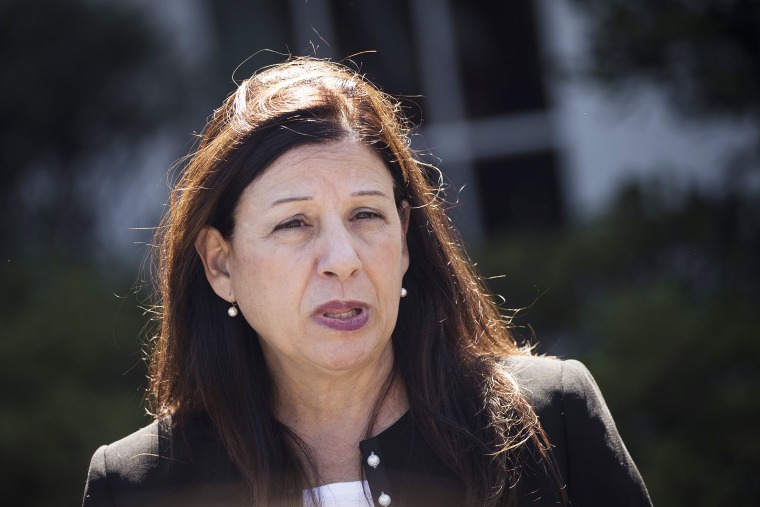 The 18-month delay "will provide time for individuals with TPS to arrange for their departure or to seek an alternative lawful immigration status in the United States, if eligible," DHS said.
Approximately 46,000 Haitians were allowed to enter the U.S. and work without fear of deportation, according to the Pew Research Center. Other reports and officials have put the number as high as 60,000.
Related: Trump actions on protected status prompt outcry from Latino lawmakers, advocates
The decision to revoke TPS was made "after an intense interagency review process," one of the officials said on the call with reporters.
And the Trump administration eventually decided Haiti was now able to take back its nationals.
Immigrant advocates fiercely criticized the administration earlier this month when it announced that it would end temporary protected status for Nicaraguans granted after a 1999 hurricane.
Supporters of the programs say recipients have become too deeply rooted in U.S. society and should not be deported.
But advocates and some politicians said Haiti has not improved enough for those protected to face deportation.
Related: Families protected by U.S. plead with Trump administration to let them stay
Rep. Ileana Ros-Lehtinen, R-Fla., said on Twitter Monday that she had traveled to Haiti after the earthquake in 2010 and Hurricane Matthew in 2016.
"So I can personally attest that #Haiti is not prepared to take back nearly 60,000 #TPS recipients under these difficult and harsh conditions," she said.
Senator Bill Nelson, D-Fla., said on Twitter, "There is no reason to send 60,000 Haitians back to a country that cannot provide for them."
"This decision today by DHS is unconscionable," he added.
The announcement comes 60 days before temporary status for the Haitians was set to expire. The agency extended the program for six months in May, instead of the usual 18.