Jewish groups, lawmakers and former federal officials are urging Secretary of State Rex Tillerson to appoint a special envoy to fight anti-Semitism around the world — a position that has been vacant since President Donald Trump took office.
U.S. officials have not filled the top job at the Office to Monitor and Combat Anti-Semitism, which was established 13 years ago. Tillerson has suggested the special envoy role might be unnecessary, saying it could "weaken our attention" to global anti-Semitism.
"If someone is not tasked with this responsibility, it will not be done," said Hannah Rosenthal, who served as special envoy from 2009 to 2012 under former president Barack Obama.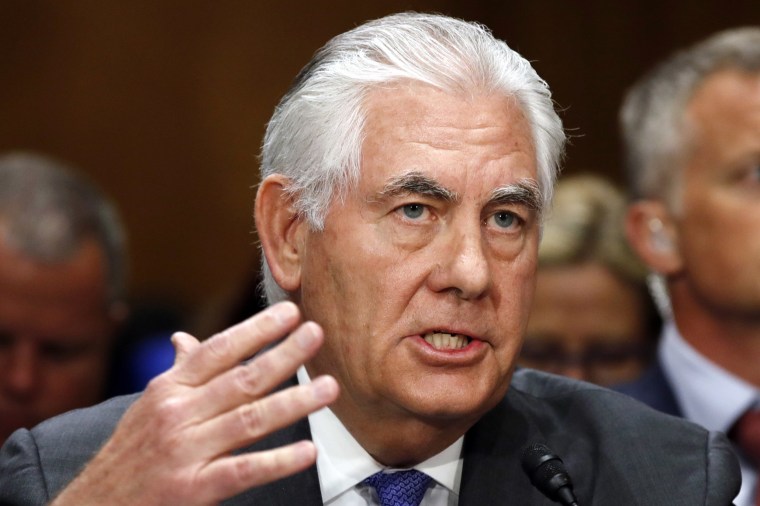 An official said the State Department is committed to addressing anti-Semitism.
Related: Trump's Footloose Foreign Policy Keeps His Team Guessing
"We want to ensure the Department is addressing anti-Semitism in the most effective and efficient method possible and are exploring the best means to continue to do so," the official said, adding that the department "remains concerned by high levels of anti-Semitism in many other countries."
The Anti-Defamation League has launched an online petition that calls on the Trump administration to staff the office, which was created by the Global Anti-Semitism Review Act of 2004 under former president George W. Bush. Other organizations have done the same. And lawmakers from both parties have pleaded with Tillerson to take action.
"Now, more than ever, the United States should send a clear message to the world that anti-Semitism in any form will not be tolerated," Rep. Vern Buchanan, R-Fla., said in a statement. "A failure to [fill the post] would be a step backward for Jewish communities in the United States and around the globe."
Related: Poll: Little Global Confidence in President Trump on Foreign Affairs
Rosenthal, the former envoy, said the role is essential in order to keep track of anti-Semitic incidents in foreign countries. She said the office's working definition of anti-Semitism helped U.S. foreign service officers around the world "push back" against offensive activities and speech.
That view was echoed by Ira Forman, who served as special envoy from 2013 to Jan. 20, 2017. He was not granted an extension in the role.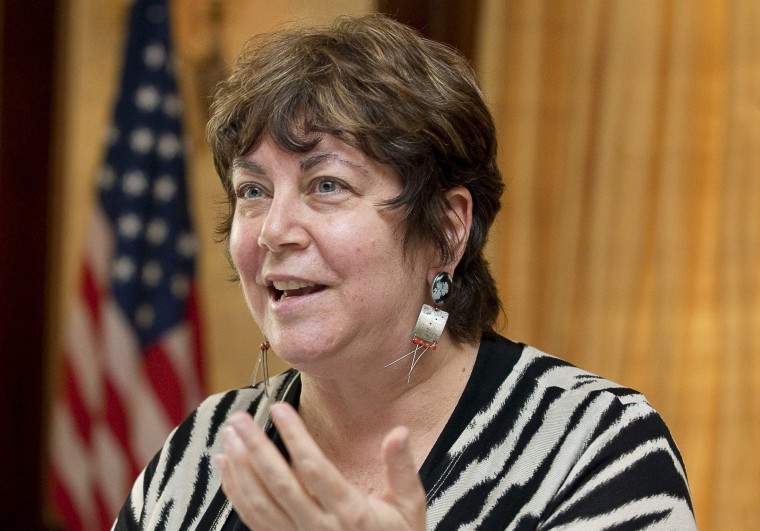 "The leadership the U.S. has taken around the world is deeply appreciated, by and large, by our democratic allies," Forman said. "That leadership will vastly diminish if the office of the special envoy is not supported by senior leadership at the State Department."
Tillerson testified earlier this month that he wasn't sure his department should have a special envoy to fight anti-Semitism. When asked by Rep. Grace Meng, D-N.Y., to specify a date by which he would appoint a replacement for Forman, Tillerson said:
"One of the things that we are considering—and we understand why [special envoys] were created and the good intentions behind why they were created—but one of the things we want to understand is by doing that, did we weaken our attention to those issues? Because the expertise in a lot of these areas lies within the bureaus, and now we've stripped it out of the bureaus."
Tillerson went on to say: "One of my experiences is, mission then says, 'Oh, we've got somebody else that does that,' and then they stop doing it."
Under Tillerson, the State Department has filled fewer positions than recent administrations at this same point in time. The decision to leave many positions unfilled while the agency conducts a department-wide review has created uncertainty about their future.
Another office in the State Department that deals with religious issues, the Office of International Religious Freedom, is also currently without a chief.
In a phone interview with NBC News on Tuesday, Rosenthal said the inaction on the anti-Semitism office was "foolhardy."
"This is another example of America losing its leadership role in the world," she said.