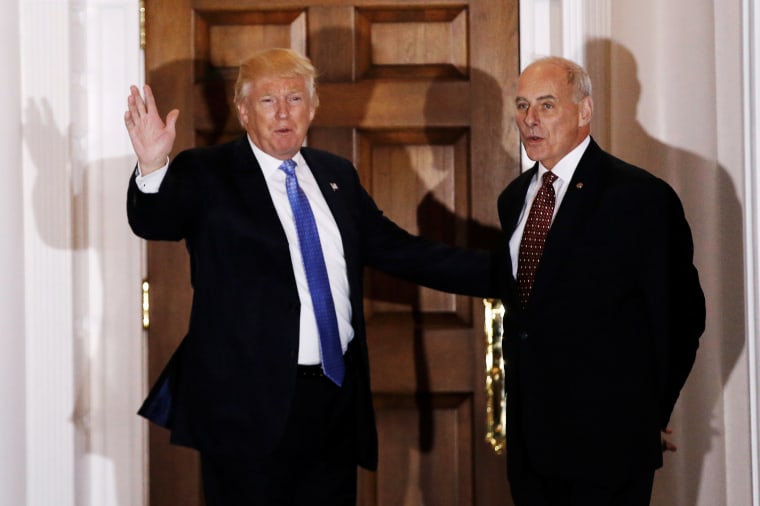 Retired Marine Gen. John F. Kelly has been selected to serve as President-elect Donald Trump's secretary for homeland security, NBC News has confirmed.
Trump will formally announced the appointment next week, along with the rest of his national security team and pick for secretary of state, according to the New York Times, which first reported Kelly's nomination.
Kelly's son was killed in combat in Afghanistan in 2010, making him the highest-ranking military officer to lose a child during the wars in Iraq or Afghanistan.
The retired four-star general led the U.S. Southern Command, and commanded Marines during some of the most intense fighting in Iraq.
As the head of homeland security, Kelly will be responsible for overseeing Trump's immigration proposals, which were among the most contentious aspects of his campaign. As Southern Command chief, Kelly oversaw U.S. military operations in South and Central America -- including the southern border. He, like Trump, has expressed concerns over drug trafficking across the U.S.-Mexico border and has warned weaknesses there could be exploited by terrorists.
Kelly is the second military general to be named to Trump's cabinet. The president-elect nominated retired Marine Gen. James N. Mattis to be his secretary of defense last week. Trump has also has selected Lt. Gen. Michael Flynn as national security adviser.