President Donald Trump on Thursday is expected to renew a six-month waiver that will keep the U.S. embassy in Israel in Tel Aviv instead of moving it to Jerusalem, two U.S. officials confirmed to NBC News.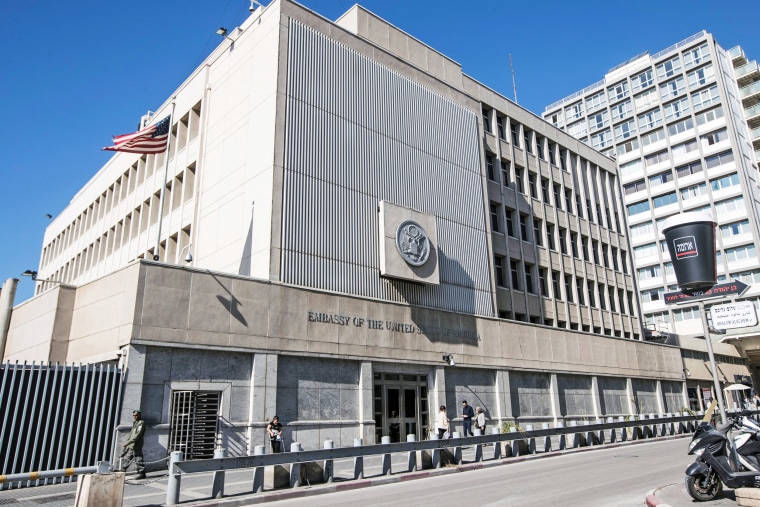 The president, who during his 2016 presidential campaign advocated for the move, would have to cite national security interests as his reasoning for signing the waiver supported by every president since Congress passed the Jerusalem Embassy Act in 1995.
Officials say, however, that Trump's renewal of the six-month hold to keep the embassy in Tel Aviv does not mean he's made a final decision about the embassy's location.
Despite Trump's campaign promise, White House officials have been unclear on whether the president will recognize Jerusalem as the capital of Israel. He did not address the issue during a trip to the country last week.
The focus on the trip was instead to promote a future peace agreement between the Israelis and Palestinians. Moving the U.S. embassy to Jerusalem would complicate those efforts.