A couple of members of President Donald Trump's family got rocked by the vote in last month's New York City mayoral election.
Absentee votes cast by the president's wife, Melania, and daughter Ivanka Trump were not counted by city officials after both made mistakes with their ballots, a spokeswoman for the New York City Board of Elections confirmed to NBC News on Tuesday.
The first lady did not sign the envelope that contained her completed absentee ballot before she sent it in, as is required by the New York City Board of Elections, said a board spokeswoman, Valerie Vasquez said.
Ivanka Trump, for her part, didn't mail her absentee ballot in until Election Day, Nov. 7, Vasquez said, and it didn't arrive in time to be counted.
As a result of the mistakes, the votes cast by both Trumps were tossed out.
"They were invalid and not counted," Vasquez told NBC News.
Democratic Mayor Bill de Blasio trounced his Republican rival, Nicole Malliotakis, by more than 422,000 votes.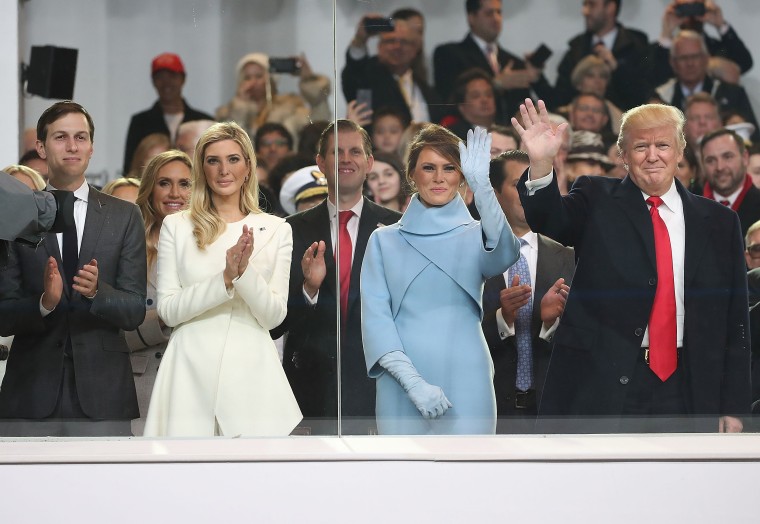 News of the ballot errors was first reported by the Daily News, which also noted that the president filled out his date of birth incorrectly on his application for an absentee ballot. Trump, who was born on June 14, 1946, said on the application that his birthday was July 14, 1946, according to the News, which viewed his application. It wasn't clear if his vote still counted.
The voting snafus weren't the first time Trump family members messed up on Election Day.
The president's son Eric and Ivanka were unable to vote for their dad in the New York State GOP presidential primary in April 2016 because they failed to register as Republicans in time.
In addition, the president's daughter, Tiffany Trump, was registered to vote in two states at the time of the 2016 election — New York and Pennsylvania, according to state election records in both states. Ivanka's husband, Jared Kushner, was also registered to vote in two states, New York and New Jersey, at the time of the 2016 election, according to The Washington Post.