Lawyers for President Donald Trump and his personal attorney, Michael Cohen, argued before a federal judge in New York on Friday that they believe some of the materials seized from Cohen during an FBI raid this week are protected by attorney-client privilege.
A new attorney for Trump, Joanna Hendon, who said she was retained on Wednesday evening, told the judge that the president has "an acute interest in this matter." U.S. District Judge Kimba Wood did not issue a ruling on Friday and instructed Cohen's attorney to make sure his client is present for a hearing on Monday.
Federal prosecutors said in a court filing Friday the investigation that led them to raid Cohen's offices "largely centers on his personal business dealings" and has been going on for months. Prosecutors appeared to have redacted the section of the document that explains what crime they believe Cohen has committed, but they said the "crimes being investigated involve acts of concealment."
Federal agents have already reviewed multiple email accounts maintained by Cohen as part of an ongoing grand jury investigation, according to the filing. That review has found that "Cohen is in fact performing little to no legal work, and that zero emails were exchanged with President Trump," prosecutors said in the filing.
FBI agents on Monday seized documents and devices in raids on Cohen's office and hotel room, seeking information about payments made to porn actress Stephanie Clifford, who performs under the name Stormy Daniels, shortly before the 2016 election.
Daniels alleges she had an affair with Trump in 2006. The White House and Cohen have denied that claim.
The search warrants were sought and executed by FBI agents and federal prosecutors in coordination with special counsel Robert Mueller's team after an initial referral from Mueller's office.
Michael Avenatti, Daniels' lawyer, attended the court session on Friday. "We have every reason to believe that some of the documents seized relate to my client," Avenatti said.
Cohen, 51, has denied wrongdoing. Trump has blasted the raid, calling it "an attack on our country" while reiterating his view that Mueller's investigation is a "witch hunt" and a "disgrace."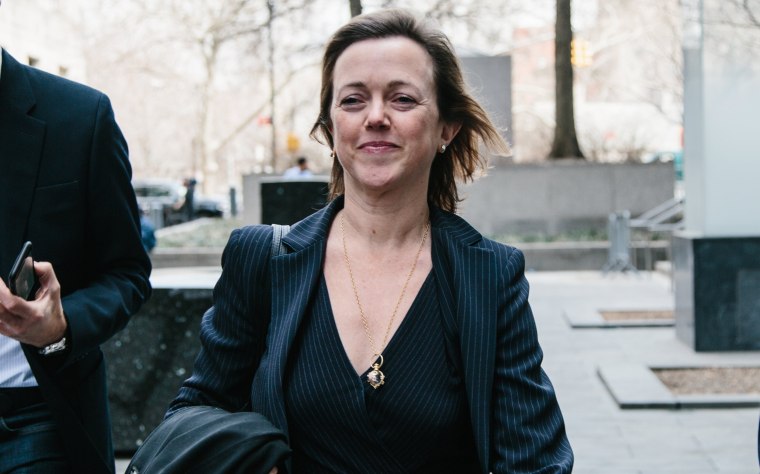 Trump last week broke his silence on the Daniels case, saying he was not aware of the payment made by Cohen to the porn actress just days before he was elected.
The president also said he did not know where the $130,000 came from. Cohen has claimed it came out of his own pocket. And when asked why Cohen had paid Daniels, Trump replied: "You'll have to ask Michael Cohen. Michael is my attorney."
The FBI was also seeking information about the "Access Hollywood" tape in which Trump was heard making vulgar boasts about women, according to a person with knowledge of the raid.
The bureau's interest in matters related to the 2005 "Access Hollywood" tape, on which Trump bragged to host Billy Bush that he would grab women "by the p---y," was first reported by The New York Times. "Access Hollywood" is an NBC Universal television program.