Special Counsel Robert Mueller has requested interviews with top intelligence officials about their conversations with President Trump in an effort to investigate possible obstruction of justice, a former senior intelligence official with knowledge of the discussions told NBC News.
The former official confirmed Wednesday's report in the Washington Post that Mueller wants to speak with Director of National Intelligence Daniel Coats and National Security Agency chief Admiral Mike Rogers, both of whom testified before the Senate Intelligence Committee last week in a public hearing and refused to describe their conversations with Trump.
The source also confirmed that Mueller wants to talk to Richard Ledgett, the former top civilian at the NSA, who wrote a memo documenting Rogers' conversation with Trump. All three men have agreed to be interviewed, the source said.
The news marks a turning point in the Russia investigation. Comey had told Trump he was not under investigation, but now it appears that he is. Last week fired FBI director James Comey said that he was "sure" that Mueller is investigating whether Trump obstructed justice by seeking to impede the Russia investigation.
Trump asked Coats and Rogers in March to say publicly that they saw no evidence the Trump campaign had colluded with the Russian effort to interfere in the 2016 election, NBC News and other news outlets previously reported. The two officials declined to do that.
Related: Investigation of President Trump for Obstruction Would Have Major Implications
The official said Rogers and Coats did not view Trump's request to them as illegal, but they were sufficiently concerned about it that they told others. Rogers also asked Ledgett to write a memo about it.
During last week's Senate Intelligence Committee hearing, Coats and Rogers refused to answer whether Trump asked them to intervene in the investigation.
"In the three-plus years that I have been director of the National Security Agency, I have never been directed to do anything I believe to be illegal, immoral, unethical, or inappropriate, and to the best of my recollection, during that same period of service I do not recall ever feeling pressured to do so," Rogers said.
Related: Obstruction of Justice: What It Is And Why Trump Should Care
However, Rogers did discuss his conversations with Trump in closed session this week, and Coats is to appear in closed session Thursday.
"Rogers doesn't want to get crosswise with the president," the former senior official said.
But, he added, Rogers and Coats found Trump's request disconcerting and knew that they would be asked about it by investigators.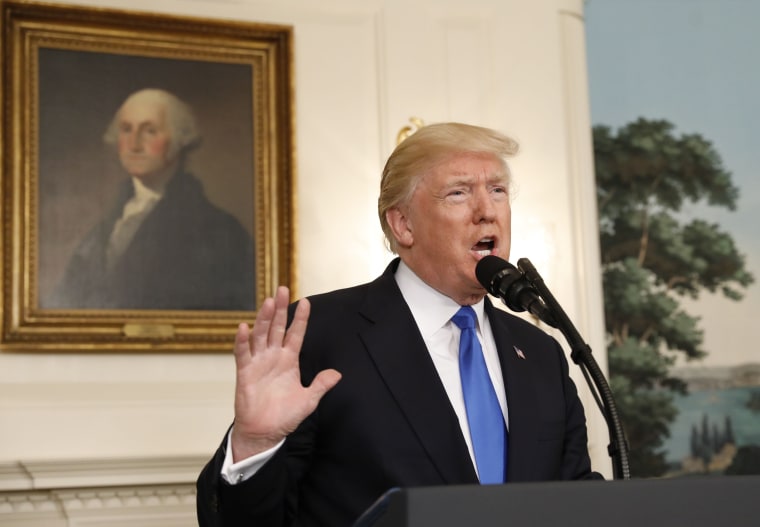 In response to the news, Mark Corallo, spokesman for Trump's personal lawyer, Marc Kasowitz, said in a statement, "The FBI leak of information regarding the president is outrageous, inexcusable, and illegal."
Former FBI Director Comey, who testified under oath before Congress last week, indicated that he told Trump on multiple occasions that he personally was not under investigation during the Russia probe. But Comey was unwilling to state that publicly, citing the fact that the investigation was ongoing and the circumstances could change.
Related: Trump Warned of Endless Clinton Investigations. Instead, the Focus Is On Him
Days after Trump fired Comey in May, Trump told NBC News' Lester Holt that the Russia investigation played a role in his decision to terminate him, and he has dismissed the probe as "fake news." Investigators are also examining whether Trump campaign associates colluded in any way with Russian intelligence.
On Tuesday, Attorney General Jeff Sessions declined to reveal what he and Trump have discussed about the Russia probe or the decision to fire Comey. Sessions cited the policy of the Justice Department, but also said that he did not want to limit Trump's ability to invoke executive privilege. But Trump did not do so in advance of Sessions' testimony.