President Donald Trump is expected to retain Marc Kasowitz as private attorney on matters related to the Russia investigation, sources familiar with the decision told NBC News Tuesday.
Kasowitz has represented Trump in the past. Fox Business and ABC News earlier reported that Trump was expected to retain Kasowitz in relation to the Russia investigation. And the Washington Post reported on Monday that Trump was close to choosing outside counsel in the probe.
Related: Ex-CIA Chief: 'Interactions' Between Trump Campaign, Russia
The expected move comes less than a week after Deputy Attorney General Rod Rosenstein appointed a special counsel, former FBI director Robert Mueller, to oversee the investigation into alleged Russian interference in the U.S. presidential election.
Rosenstein appointed the special counsel amid mounting criticism following Trump's firing of FBI director James Comey earlier this month.
Meanwhile, former Connecticut Sen. Joseph Lieberman, a Democrat, joined Kasowitz' law firm in 2013 — and Lieberman is under consideration by Trump to replace Comey as FBI director.
Trump said on Friday that he is "very close" to choosing an FBI director and said then that Lieberman was his top choice, but no decision has been announced.
Trump has denied any collusion with Russia in the alleged interference in the presidential campaign. Last week the president said he is the target of a "witch hunt."
Related: Trump Asked Top Intel Officials To Push Back Publicly On Russia Probe
U.S. intelligence agencies have concluded that Russia was involved in a covert campaign to hurt Hillary Clinton and help Trump win. Trump and other Republicans have said they believe Russia was involved in the hacking of Democratic institutions, but that the alleged interference did not affect the outcome of the election.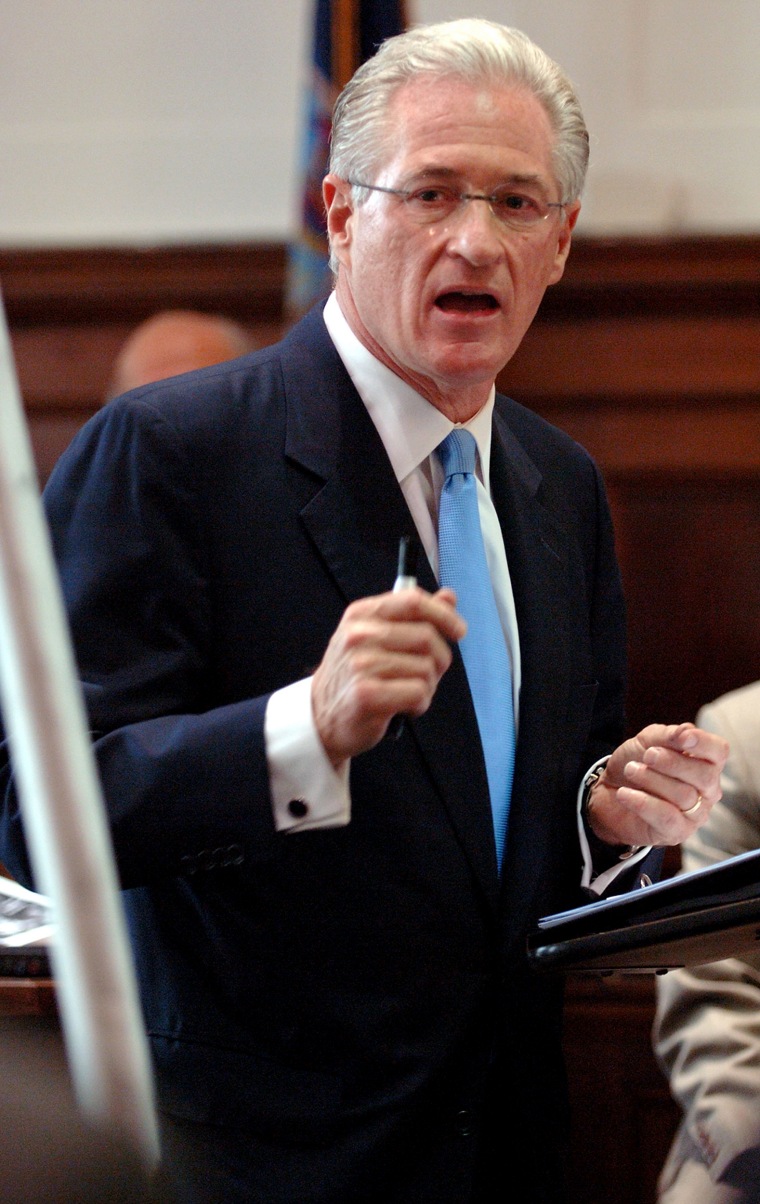 On Tuesday, former CIA Director John Brennan appeared before the House Intelligence Committee and said he believes Russia "brazenly" interfered in last year's presidential election and that he knew of contacts between Trump associates and Russian officials.
Brennan added that he is not sure whether "collusion existed" between the campaign and Moscow, but the interactions were enough that he believed the matter warranted an FBI investigation.
During the campaign, Kasowitz sent a letter to the New York Times demanding a retraction for an Oct. 12, 2016 article about two women who said Trump touched them inappropriately in the past. The letter called the article "libelous" and "reckless" and "defamatory."
The New York Times refused. David E. McCraw, vice president and assistant general counsel for the newspaper, said in a response that the they "published newsworthy information about a subject of deep public concern" and added that if Trump disagrees "we welcome the opportunity to have a court set him straight."