President Trump's personal lawyer John Dowd called Saturday for an end to special counsel Robert Mueller's investigation into Russian election interference, citing "recent revelations" and the late-night firing of former FBI Deputy Director Andrew McCabe as a basis to end the probe.
In a statement to NBC News, Dowd said he hopes Deputy Attorney General Rod Rosenstein will choose to end the investigation "on the merits" of the FBI Inspector General's recommendation to fire McCabe.
"I pray that Acting Attorney General Rosenstein will follow the brilliant and courageous example of the FBI Office of Professional Responsibility and Attorney General Jeff Sessions and bring an end to alleged Russia Collusion investigation manufactured by McCabe's boss James Comey based upon a fraudulent and corrupt Dossier," Dowd said.
Related: McCabe: Trump wants to destroy me to stop Mueller probe
Dowd went on to clarify that he was not calling for Mueller to be fired, but that he wants the investigation to end in light of "revelations" after McCabe's termination.
Attorney General Jeff Sessions accepted the FBI's recommendation to fire McCabe Friday, after an internal Justice Department review concluded that he made "an unauthorized disclosure" to media and "lacked candor" on multiple occasions.
McCabe swiftly hit back, arguing that he was fired as a part of "this administration's ongoing war on the FBI and the efforts of the special counsel investigation."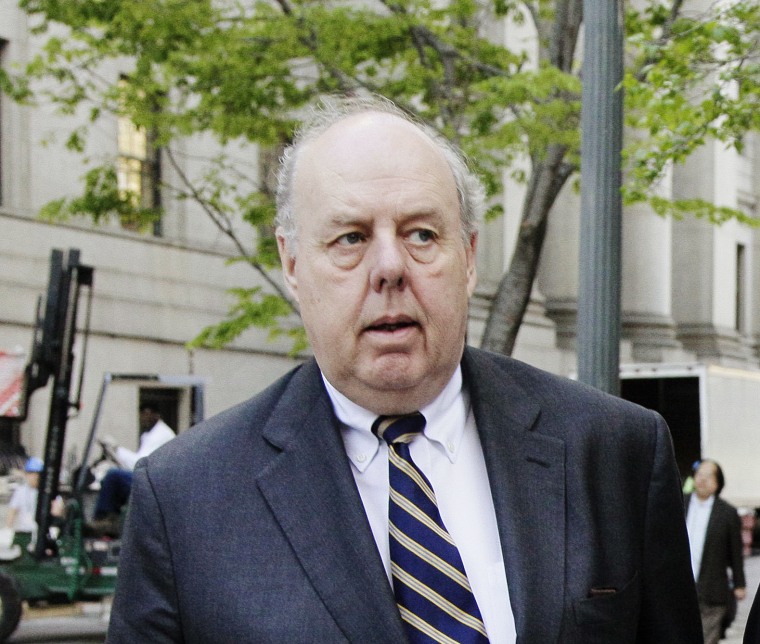 Dowd's comments Saturday add fuel to the firestorm surrounding the FBI deputy director's termination, which some Democrats and former members of the intelligence community are likening to a political hit-job.
McCabe has since hired Michael Bromwich, a former inspector general of the Justice Department, as his lawyer to represent him in the firing. The Daily Beast was first to report the news.
Bromwich called McCabe's termination a "deplorable rush to judgment," purely for political gain.
"This distortion of the process begins at the very top, with the President's repeated offensive, drive-by Twitter attacks on Mr. McCabe," Bromwich wrote.
He later noted, "it should make all federal government employees, who continue to work in an Administration that insults, debases, and abuses them, shudder in the knowledge that they could be next."
Related: Trump's gripes against McCabe included wife's politics, Comey's ride home
Trump has previously tweeted attacks against McCabe's credibility on the basis that his wife, Jill, received donations from Democrats during an unsuccessful 2015 bid for state office in Virginia.
In a phone call, Trump also suggested McCabe ask his wife how it feels to be "a loser," in an apparent dig at his wife's unsuccessful campaign.
Trump continued along those lines in a tweet Saturday, alleging that media is "beside themselves that McCabe was caught, called out and fired."
Dowd told NBC News he decided to speak out on the issue "in a personal capacity," stressing that his remarks were not reflective of President Trump's beliefs.
But despite the clarification, Dowd's call to end the investigation left some Democrats concerned that Mueller's ongoing Russia investigation could be threatened.
Mark Warner, D-Va., vice chair of the Senate's Select Committee on Intelligence, focused on the point in a tweet Saturday.
"Every member of Congress, Republican and Democrat, needs to speak up in defense of the Special Counsel. Now," he wrote.
And some Republicans also warned Trump to steer clear of meddling with the Mueller probe.
Rep. Trey Gowdy, R-S.C., said on "Fox News Sunday" that if the president is innocent, he should "act like it."
"If you've done nothing wrong, you should want the investigation to be as fulsome and thorough as possible," said Gowdy, a former federal prosecutor and chairman of the House Oversight committee.